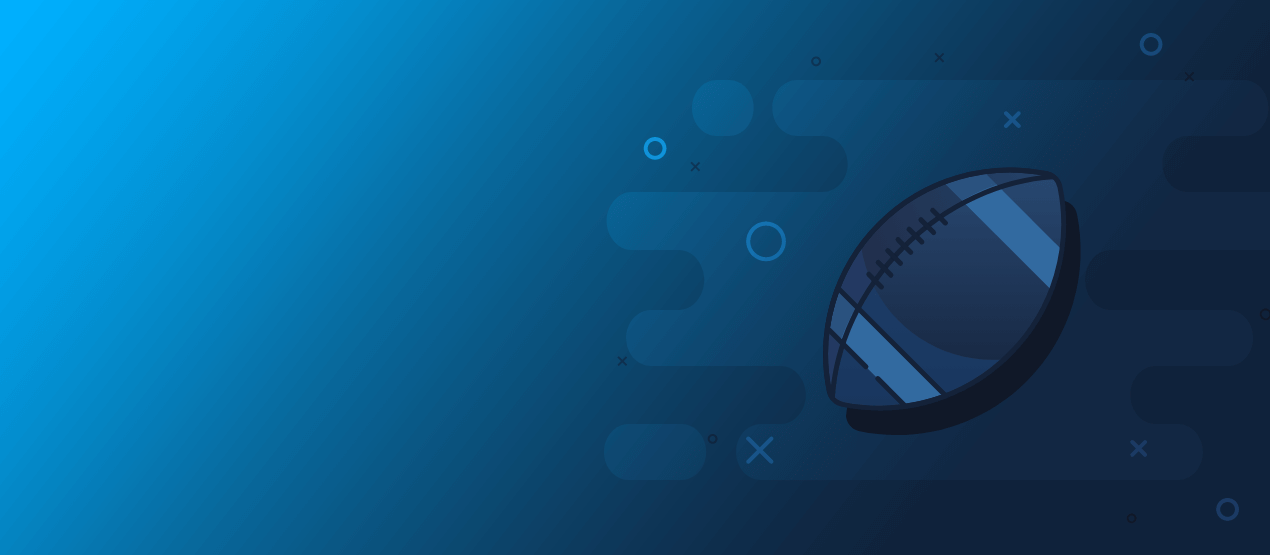 09 Dec 2022
How To Bet On Australian Rules Football - Odds, Betting Markets & Bets
Australian Rules or Aussie rules is a renowned contact sport that involves two teams, each comprising 18 on-field players and four interchanges. The sport was first played in 1859, and by 2016, there were more than 25,770 registered clubs. As we speak, Aussie Rules is globally known for its competitive matches that are entertaining to watch and bet on. Here are details on how to bet on Australian Rules Football and details discussing why Oddspedia tools and tipsters are ideal for Aussie Rules betting.

Do You Find This Topic Interesting?
How Aussie Rules Betting Works
Betting on Australian Rules entails predicting the outcome of the matches. The AFL matches are often fast-paced, so you need to keep up with various statistics if you wish to increase your chances of placing winning bets. Most bookmakers will provide you with thousands of AFL betting markets designed to make Aussie Rules betting more convenient. Some of the most common bet types you should expect when betting on Australian Rules include the Head-to-Head bet type and Margin bets.
But before you can bet on any Australian Rules Football match, you must sign up on a legitimate and trustworthy AFL betting site. After that, you need to fund your account with actual cash, which you will use for betting on different AFL betting markets. Make sure the bookie you consider has high Australian Rules odds so that you can increase your chances of winning big every time you place a correct bet.
Popular Australian Rules Football Bets Explained
To enjoy the successful placing of single or Acca Aussie Rules bets, you need to understand the bet types involved. Usually, online bookies offer users a wide range of betting markets meant to guide them on what predictions they can make. Some of the most popular bet types you should expect include:
Line Betting
Line betting is the handicap version of Aussie Rules. It involves the operator putting the strong team in the match to a disadvantage for the sake of levelling the playing field. The line betting market is popular because it provides bettors with amazing odds on the favourites.
Therefore, in an event between Adelaide Crows and St Kilda, if you place a line bet on the Crows, the club must cover the spread for your bet to win.
Points Betting
Points betting is an Over/Under betting option that involves betting on the total number of points that will be scored in the match. However, the bet does not require you to state the exact number of points. Instead, you need to predict whether the total points in the fixture will be Over/Under a specific number.
For instance, if Carlton plays Collingwood, using the points betting market, you can use the market to predict that the event will end in Over or Under 60 points.
Head To Head Betting
Head-to-head is one of the most common markets in Australian Football League betting. The betting option requires you to choose the club that will win the match. When placing head-to-head bets, you must have knowledge of the two teams, and that calls for extensive research. Furthermore, you should note that in head-to-head bets with American odds, the team with (-) before the odds is usually the favourite, whereas the underdog usually has (+).
A good example is when you pick Essendon to win in an AFL Premiership event against Fremantle. The bet will only win if your pick scores more points. How much you win if the bet is correct depends on the AFL Premiership odds.
Margin Bets
As the name suggests, the Margin market is a betting option in the Australian Football League that requires you to predict by how many points the winning team will beat the losing side.
Therefore, in an Aussie Rules match between Geelong Cats and Gold Coast Suns, you can use the market to state that Geelong Cats will beat Gold Coast Suns with a margin of 19 points.
Special (Exotics) Bets
Special or exotic bets are Australian Rules markets similar to proposal bets in other sports. The matches allow you to make predictions that may not necessarily affect the event's results. Some of the most common types of special bets include:
Team to Score First in The Match
The Number of Goals and Behinds Expected in The Match
First Goalscorer of The Match
Player to Score the Most Goals in The Match
How Does Live Betting On Aussie Rules Footy Games Work?
Live betting on Aussie Rules footy games involves punting on events after they begin. Some bookmakers use the term in-play just in case you don't find live betting. This form of gambling puts you in the centre of the action, allowing you to follow the game keenly. What happens is that the operator gives you matches that are available for in-play betting. In most cases, live betting games tend to be few compared to pre-matches. Furthermore, each fixture will possess live markets and live Australian Rules odds.
Your task is deciding which live bet type to bet on. After that, you must do extensive research before adding your prediction to the bet slip. To make live betting effortless, some bookmakers provide users with match statistics and Aussie Rules live scores. Some even have live-streaming features that allow you to watch how teams play before wagering.
How To Bet On Aussie Rules: Step-By-Step Guide
Betting on Aussie Rules is easy regardless of the sports betting site you are using. But first, make sure you find the ideal Aussie Rules football betting site. Do so by checking the bookmaker's Aussie Rules coverage and the number of markets available per event.
Furthermore, you need to confirm the AFL odds and whether the operator has any free bets that you can use. If yes, go through the bonus terms and find the minimum odds applicable when using the free bet promotion. Once you are certain of the bookie, load the site on your computer and follow these steps:
Sign Up For An Account

Deposit Some Money Into Your Account

Navigate To The Aussie Rules Matches

Pick The Aussie Rule Game You Wish To Bet On

Go Through The Events, Choose A Game, And Do Your Research

Add The Market On Your Bet Slip

Wager Some Cash And Submit The Bet Slip
How To Start Betting?
Everything You Need To Know In 5 Easy Steps!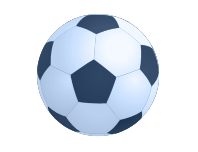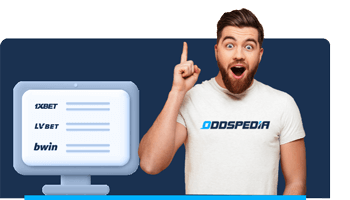 Pick A Highly Rated Bookie
Find the right bookmaker for you and sign up.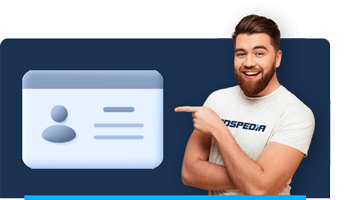 Fund Your Account
Make a deposit with the payment method you prefer. Consider responsible gambling features and bankroll management.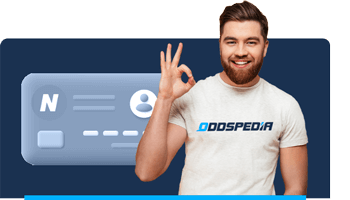 Claim Your Bonus
Many betting sites have a welcome bonus or free bet, which you can claim after making the first deposit. *never forget to read the small print!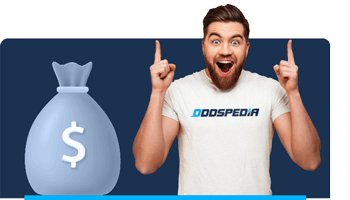 Choose An Event To Bet On
Find an event you are interested in, select a betting market that appeals to you the most and "click" on the odds.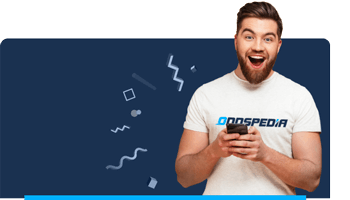 Start Betting
Go to the bet slip and input the details of your desired bet and confirm the wager.
Aussie Rules Betting Tips And Strategies
Like any other sports betting activity, wagering on Aussie Rules events is not easy. However, with some AFL betting tips and strategies, you can increase your chances of placing the correct bet. All you need to do is remember the following:
Look Out For the Best Available Betting Odds
Before settling for a particular bookmaker, you must look for the best available odds. Thankfully, Oddspedia has an Aussie Rules betting section that allows you to compare the odds of more than 156 licensed and secure betting sites. All you need to do is check the bookie with the highest odds for a particular market and pick it as your Aussie Rules betting destination. Remember, you increase your chances of winning big by landing a bookmaker with high odds.
Take Advantage of Sure bets
Another vital Aussie Rules betting tip is taking advantage of sure bets. Sometimes, doing extensive research is not enough to guarantee a winning bet. You should consider opting for sure bets. Oddspedia has a section that gives you access to sure bets, guaranteeing a positive outcome regardless of the bet you place. Sure bets are derived using special mathematical formulas combined with working betting systems.
Follow Aussie Rules Tipsters and Their Expert Predictions
It is prudent that you take your time to follow Aussie Rules tipsters and their expert predictions. Oddspedia has a wide range of Aussie Rules betting tips from renowned tipsters with amazing records.
Go through the tips offered and compare them with your findings. Note that Oddspedia has a page that allows you to track every forecaster's dynamics and proficiency in specific markets. Using the information, you can easily place the correct Aussie Rules bets on your chosen bookmaker. Note that you will get tips for points betting, margin bets, and Aussie Rules specials.
Make Use Of Bonuses And Footy Promotions?
Placing Aussie Rules bets can be quite expensive for standard bettors. Therefore, make good use of bonuses and footy promotions such as free bets and match deposit offers. Using the perks, you can increase your betting activities at any bookmaker without depleting your bankroll. The good news is that Oddspedia offers links to bookmakers with generous Aussie bonuses and footy promotions. Your only task is picking the suitable footy offer with favourable bonus terms and conditions.
Take The Small Wins And Profits
The biggest mistake that most amateur bettors make is celebrating big wins only. Since sports betting is a game of chance, they always end up being disappointed in the long run. To avoid such happenings, learn to take the small wins and pocket any profits you make, regardless of the size. After all, small wins can easily pile up to an incredible amount. Also, it is much easier to achieve a small win than a big one, especially when it comes to Aussie Rules betting.
Most Common Aussie Rules Betting Mistakes
Most bettors have difficulty clocking in profits when placing Aussie Rules bets despite using Australian Rules football gambling strategies. This is usually a result of mistakes made when placing their wagers. As a contingent, this section will address the most common Aussie rules betting mistakes you should avoid:
Not Familiar with Betting on Aussie Rules
You will be surprised to learn that many punters barely place correct bets because they are unfamiliar with betting on Aussie Rules. These bettors don't know how to interpret common Aussie Rules markets, not to mention do any Aussie Rules research. To avoid such a common mistake, learn about the sport and its betting options. Furthermore, you must understand how to interpret the markets and the odds.
Ignoring Team Form And Player Injuries
It is not surprising that most bettors ignore team form and injury when doing Aussie Rules research. This makes it hard for them to predict correctly when placing head-to-head and totals bets.
As a result, ensure you confirm the form of the two teams by analysing their past performances. After that, go through the lineup and check whether the star players have injuries. Finish by confirming substitute players and if they are likely to impact the event. The information will help you know which bets to place.
Mismanaging Your Bankroll
Mismanaging your bankroll is a common mistake among new bettors who have yet to grasp sports betting dynamics. This has seen many punters run into debt or deplete their savings. With this in mind, the first thing you need to do is set aside your wagering funds. Moreover, you need to set daily, weekly, and even monthly betting limits. Taking these steps will see you maintain your bankroll for as long as you are gambling online.
Betting on Your Favourite Team
Wagering on your favourite team is a fault that will see you lose most of your AFL bets. This is because you will make blind wagers on every match involving your favourite club. In that case, always do extensive research before placing any bet, even if your team is playing. Only consider your favourite Aussie Rules club if every statistic states that it is likely to win, including tips from expert forecasters.
Online Australian Rules Football Betting FAQ
❔

Is It An Easy Place To Bet On Australian Rules Football?

It is easy to bet on Aussie Rules matches so long as you understand the sport and how to wager on Aussie Rules. Besides, you need to use expert tipsters to increase your chances of placing correct bets.
🏆

What are the Most Successful Aussie Rules Clubs?

Aussie Rules is known to have competitive clubs. As of 2016, the sport had over 25,770 registered players. However, some AFL teams have proven to be more successful than others, with the main clubs being:
Carlton Blues
Essendon Bombers
Collingwood Magpies
Hawthorn Hawks
Melbourne Demons
These teams have won the most titles in the history of the AFL.
🤔

Is The Australian Football League For Aussie Rules Or Football/Soccer?

The Australian Football League is for Aussie Rules and not football or soccer. In fact, it is one of the only fully professional competitions in the country. The AFL commission is in charge of the sport and controls the game's laws.
🦘

Which Is The Best Aussie Rules Betting Site?

The best Aussie Rules betting site is Bet365

. It has excellent coverage of the sport, making it superb for amateur or expert Aussie Rules bettors. Furthermore, the gambling platform offers a wide range of markets per event and competitive odds. This makes Bet365 one of the best sportsbooks for you to bet on Aussie Rules.
💰

What Types Of Promotions Are There For Aussie Rules?

There are multiple promotions you will get for Aussie Rules. For instance, bookmakers offer bettors match deposit promotions and free bets. Other sites come with cashback promos which will see you get part of your wager back in case of a loss. However, before picking the promotions, make sure you go through the terms and conditions to determine whether the bonus is suitable for use.
💵

Can I Bet On A Live Aussie Rules Match?

Yes, you can bet on live Aussie Rules matches on different bookmakers. Sites offer live Aussie Rules matches, which you can bet on the move. All you have to do is decide which Aussie Rules competition you wish to bet on and the kind of bets you need to place. You also need to understand how to do research before placing bets.
❔

Is Aussie Rules Football the Same as AFL?

No, as Aussie Rules football is the sport played in the AFL - Australian Football League. The AFL is the only competitive league in the world for whatever name you wish to use Aussie Rules, footy, or Australian Football, Furthermore, different sportsbooks refer to Aussie Rules using the AFL.
This article was written by our team of betting experts, any contributing references are noted below.