Nikola Trujic (79')
Jan Hochscheidt (84')
Fin Bartels (19')
Soren Gonther (OG 38')
Kwasi Okyere Wriedt (90')
90+2'
T. Dahne
Additional time 4'
90'
2 - 3
K. Wriedt
88'
N. Kuhn
84'
2 - 2
J. Hochscheidt
83'
J. Hochscheidt
Out: C. Fandrich
83'
K. Wriedt
79'
1 - 2
Assist: N. Trujic
78'
J. Sterner
Out: F. Reese
78'
J. Van den Bergh
Out: M. Komenda
72'
N. Kuhn
Out: S. Schreck
71'
N. Trujic
Out: P. Owusu
69'
S. Skrzybski
Out: F. Bartels
68'
K. Wriedt
Out: B. Pichler
62'
C. Fandrich
61'
P. Sander
Out: F. Porath
46'
B. Zolinski
Out: G. Bussmann
46'
A. Jonjic
Out: D. Nazarov
Additional time 1'
44'
P. Neumann
42'
S. Messeguem
38'
0 - 2
S. Gonther (Own goal)
33'
D. Nazarov
19'
0 - 1
F. Bartels
Assist: F. Reese
9'
G. Bussmann

Erzgebirge Aue
Dotchev, Pavel

Holstein Kiel
Rapp, Marcel
3-5-2

M. Mannel
1
A. Barylla
23

S. Gonther
26

D. Carlson
3

J. Strauss
24

72'
S. Schreck
33

83'
C. Fandrich
5
S. Messeguem
18

46'
G. Bussmann
2

46'
D. Nazarov
10

71'
P. Owusu
9
3-1-4-2

T. Dahne
21

P. Neumann
5
S. Lorenz
19

78'
M. Komenda
3

A. Muhling
8

J. Korb
23
L. Holtby
10

61'
F. Porath
27

78'
F. Reese
11

69'
F. Bartels
31

68'
B. Pichler
9
Erzgebirgsstadion
Heft, Florian
Substitutes

Erzgebirge Aue

Philipp Klewin

Antonio Jonjic
Nikola Trujic

Nicolas-Gerrit Kuhn

Jan Hochscheidt
Jann George

Philipp Riese

Erik Majetschak

Ben Zolinski

Holstein Kiel

Ioannis Gelios

Johannes Van den Bergh

Philipp Sander

Jonas Sterner
Marcel Benger

Patrick Erras
Kwasi Okyere Wriedt

Steven Skrzybski

Jann-Fiete Arp
Injured Or Missing Players

Erzgebirge Aue

Martin Mannel

Dirk Carlson

Ognjen Gnjatic
Soufiane Messeguem
Omar Sijaric

Holstein Kiel

Aleksandar Ignjovski

Hauke Wahl

Fin Bartels

Joshua Mees
Marcel Benger

Philipp Sander
Noah Awuku
Stadium
Erzgebirgsstadion
Weather Forecast
2°
Odds
4.03

3.75

2.17

102.50%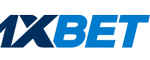 1xBet
3.90
3.60
1.95
95.51%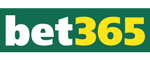 Bet365
3.75
3.70
1.90
94.05%

Betway
3.60
3.60
1.95
93.60%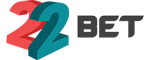 22Bet
3.86
3.58
1.94
94.89%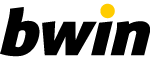 Bwin
3.80
3.60
1.93
94.42%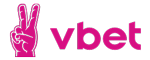 Vbet Sport
3.94
3.65
1.94
95.85%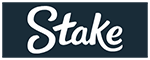 Stake.com
3.85
3.60
1.92
94.49%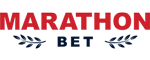 Marathonbet
3.76
3.55
1.99
95.22%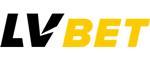 LVBET
3.85
3.55
1.96
95.09%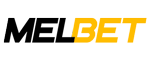 Melbet
3.84
3.56
1.93
94.39%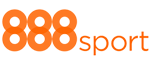 888sport
3.85
3.55
1.91
93.87%
| Team | |
| --- | --- |
| | 17.00 |
The Football match between Erzgebirge Aue and Holstein Kiel has ended 2 3. The game was played on 11/02/2022 at 17:30, and the the implied winner probabilities were: 24.81% (Erzgebirge Aue), 26.67% (X), 46.08% (Holstein Kiel).
Find the Best Odds On Erzgebirge Aue v Holstein Kiel
Compare the Erzgebirge Aue v Holstein Kiel betting odds and win more on Football. Oddspedia provided Erzgebirge Aue - Holstein Kiel betting odds from 79 bookmakers in 39 betting markets. Best odds payout offered from single bookmaker : 97.87% by Efbet IT.
| Match Outcome | Best Odds | Bookie |
| --- | --- | --- |
| Erzgebirge Aue To win | 4.03 | Pinnacle |
| Draw | 3.75 | Efbet IT |
| Holstein Kiel To win | 2.17 | Casumo Sport |
| Goals over 2.5 | 1.86 | SBOBET |
| Goals under 2.5 | 2.10 | Efbet IT |
Match Details
Erzgebirge Aue 2 v 3 Holstein Kiel
2. Bundesliga Germany
Date - 11/02/2022
Starting time - 17:30 UTC
Venue: Erzgebirgsstadion, Aue, Germany
Presented by

Visit 1xBet