Odds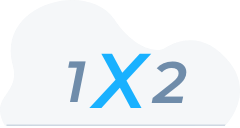 There are no available odds at the moment
FK Kozuf will host Sloga Vinica in a Second League game, which, is certain to entertain all Football fans. This event will take place on 05/11/2022 at 12:00 UTC. So to get you ready for the match Oddspedia will provide you with the latest betting odds for FK Kozuf and Sloga Vinica. These odds will come from reputable sportsbooks on 0 different betting markets. Currently, the Bookmakers place - as favourites to win the game at @
Also, for your analysis, we have the recent form of FK Kozuf and Sloga Vinica, their standings and head-to-head statistics. In addition to this, we will also lavish the following information on you:
Comprehensive Pre-Match Odds
Team Lineups
In-Play (live) Betting Odds
live Scores - as They Happen
Commentary - Match Event Viewer with Momentum
All of this to provide the best betting experience online, courtesy of oddspedia!
Has this whetted your appetite for Second League betting? If so, you can find the schedule for the upcoming matches below: FK Kit-Go Pehcevo - FK Borec, FK Ohrid - FK Gostivar.
FK Kozuf vs Sloga Vinica Best Odds
See and compare the best odds available for the match below:
Match Details
FK Kozuf v Sloga Vinica
Second League North Macedonia
Date - 05/11/2022
Starting time - 12:00 UTC
Venue: -, -, -
How to Watch FK Kozuf v Sloga Vinica via Live streams
Stick to the steps provided below and you can enjoy an add free stream of the game completely free of charge:
Step 1 - Click on the Live Stream box above and register an account with the bookmaker
Step 2 - Navigate through the list of live streaming events and find the one you are looking for
Step 3 - Enjoy the game without the annoyance of ads
FK Kozuf vs Sloga Vinica Betting Predictions
Our betting tip for the winner in the game between FK Kozuf and Sloga Vinica is : -. Our prediction for the correct score is -. The estimated winner probabilities are: -.
Presented by

Visit Stake.com