Statistics
Betting statistics
*Avg. stats for All competitions


Odds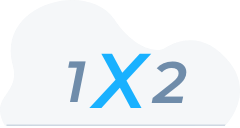 There are no available odds at the moment
The Football match between Mexico U17 and Haiti U17 has ended 1 0. The game was played on 15/05/2019 at 00:30, and the the implied winner probabilities were: -.
Find the Best Odds On Mexico U17 v Haiti U17
Compare the Mexico U17 v Haiti U17 betting odds and win more on Football. Oddspedia provided Mexico U17 - Haiti U17 betting odds from bookmakers in 0 betting markets. Best odds payout offered from single bookmaker : - by -.
Match Details
Mexico U17 1 v 0 Haiti U17
CONCACAF U17 Championship North & Central America
Date - 15/05/2019
Starting time - 00:30 UTC
Venue: -, -, -
Presented by

Visit 1xBet