Who will win?


Weather Forecast
25°
Odds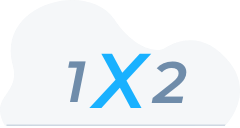 There are no available odds at the moment
The Football match between SV Victoria Seelow and SFC Stern 1900 has ended 2 2. It was played on 15/08/2021 at 12:00, and the the implied winner probabilities were: -.
All of the match statistics, highlights, prematch odds, team lineups and substitutions as well as the current Oberliga NOFV North table standings are available to you.
SV Victoria Seelow vs SFC Stern 1900 best pre match odds were
Match details
SV Victoria Seelow 2 - 2 SFC Stern 1900
Oberliga NOFV North Germany
Date - 15/08/2021
Starting time - 12:00 UTC
Venue: Sparkassenarena, Seelow, Germany

Presented by

Visit 1xBet