Odds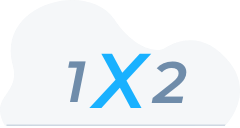 There are no available odds at the moment
The Football match between US Orleans U19 and Saran U19 has ended 2 3. The match was played on 11/09/2022 at 13:00, and the the implied winner probabilities were: -.
Find the Best Odds On US Orleans U19 v Saran U19
Compare the US Orleans U19 v Saran U19 betting odds and win more on Football. Oddspedia provided US Orleans U19 - Saran U19 betting odds from bookmakers in 0 betting markets. Best odds payout offered by a single bookmaker: - by -.
Match Details
US Orleans U19 2 v 3 Saran U19
U19 League France
Date - 11/09/2022
Kick-Off Time - 13:00 UTC
Venue: -, -, -
Presented by

Visit 1xBet