Legal Colorado Sports Betting - CO Betting Laws & Regulations 2023
Colorado is home to some of the top teams in professional sport, as well as some of the most passionate fans. With this in mind, it is unsurprising the Colorado sports betting market has been met with such interest.
Below, we discuss the brief history of Colorado sports betting and what markets you can expect to see when visiting a sportsbook in the Centennial State. We offer you the chance to enhance your knowledge of Colorado betting restrictions, taxes and, the state's most popular bets before answering some of your most frequently asked questions.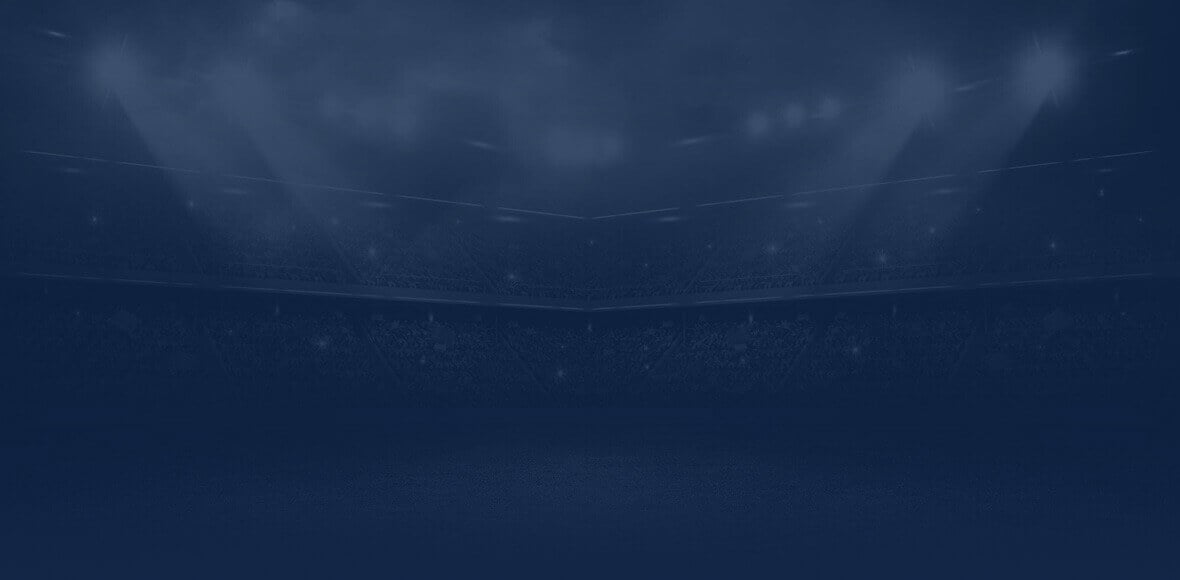 Sports Betting in Colorado
Back in 1949, any Colorado resident looking to place a legal wager could do so on live Horse and Greyhound races only. The introduction of bingo in the late '50s, and the Colorado Lottery in the early '80s, was as much legal betting excitement Colorado visitors and residents could enjoy. 
1990 saw the passing of the Colorado Limited Gaming Initiative (soon became law), which legalized some gaming options in the mountain towns of Black Hawk, Central City, and Cripple Creek. Maximum bets were limited to $5, but casinos could stay open 24/7.
By 2014, gaming limits had increased to $100 per bet, and greyhound racing was made illegal under Colorado law. With daily fantasy sports beginning to catch on in 2016, accompanied by the considerable sporting fanbase of Colorado-based major league teams, the next big market to come under review was, inevitably, the Colorado sports betting market.
Betting Tax in Colorado - all for a great cause 
Taxes associated with Colorado sports betting are similar to those of most states, with all winning wagers subject to federal and state income taxes.
Colorado state income tax is set at a flat rate of 4.63% regardless of your annual profits. Although the taxation of winnings may be seen as a negative, Colorado has managed to ensure the money received is put to positive use, supporting many great local causes. Those of you residing in CO will see your tax contributions provide more resources to community colleges, promote travel and tourism, support innovative businesses, and preserve the Centennial State's rich history and heritage.
Regardless of whether your Colorado sports betting profits came from online betting platforms or at a retail sportsbook, all winnings are considered taxable income and must be reported to the IRS.
Your winnings must be recorded as other income on the 1040 form, and If your winnings exceed $600, you will need to pay a federal tax of 24%. It is important to note that the $600 tag relates to non-monetary winnings too. Any holidays, cars, memorabilia, etc. that may have been won during the year will need to be itemized according to their monetary value and will incur, where necessary, the 24% federal tax fee.
Betting Restrictions in Colorado - Zero limit on Pro sports 
Casino-style gambling has been legal in the state since 1991. With slots, table games, bingo, poker, and much more available to retail users, it would be safe to suggest Colorado gambling options do not leave visitors or residents wanting.
Thankfully, for those looking to take advantage of Colorado sports betting markets, the same variety can be expected.
Whether you are a Broncos, Nuggets, or Rapids fan, you can rest assured Colorado sports betting sites will be able to provide enough markets and wagering opportunities for their next encounter.
For those of you whose sporting appetite extends beyond the 
you can take advantage of the minimal limitations and extensive availability of Colorado sports betting markets by placing wagers on
boxing, 
tennis, 
golf, 
baseball, 
lacrosse, 
hockey, 
mixed martial arts and more.
With some aspects of legal sports betting still under review, it is imperative you select a platform, or retail sportsbook, that hosts the correct licenses, offers reputable payment methods, and adheres to state regulations.
Whilst there are no limitations when betting on professional sports, Colorado sports betting law does prohibit line, in-play, and prop bets on NCAA markets.
Legal Online Sportsbooks in Colorado
Colorado is one of the regions in the United States of America that allows individuals to bet on different sports. The state enacted this law in 2019, with the taxation of sports betting sites being slightly higher. But this didn't stop operators from offering sports betting services to gamblers in the state. 
In fact, Colorado is among the few regions in America with a wide range of sportsbooks that will see you spoilt for choice. Some of the top bookmakers operating in Colorado include BetMGM and FanDuel. The state also allows gamblers to place bets on BetUK, a sportsbook with cashout, a bet builder feature, and mobile apps. Those who want to live stream select matches can sign up on William Hill or BetRivers. The operators are regulated by the Colorado Limited Gaming Control Commission (CLGCC) to ensure fair services.
Top 10 Bookies for Colorado
New users who place their first wager will receive up to $1,500 back in Bonus Bets if it loses(5 x $300 or 5 x 20% of qualifying bet). Must be 21+ and located in CO. T&Cs apply. Gambling problem? Call 1-800-GAMBLER CO. Please Gamble Responsibly!

User must place a wager on any ML and the team must win in order to claim the $150 Bonus bets. No odds restrictions on the ML markets. Must be 21+ and present in the CO. T&Cs apply.

If the player's Qualifying Wager is graded as a Loss by Caesars, the Participant will earn a one-time Bonus Bet token equal to the lessor of (1) the full value of the Qualifying Wager or (2) $1,000 (the "Bonus Bet"). Must be 21+ years of age and physically present in CO. T&Cs apply.

Place a $5 qualifying bet and $150 in Bonus Bets will be added to your Bonus Bets balance once your bet is settled. New 21yo+ customers only, physically located in CO. T&Cs, time limits and exclusions apply.

Opt-in may be required. Bonus bet funds are not the same as cash, must be used in the Sportsbook, and are subject to restrictions. Must be 21+yo and CO resident. T&Cs apply.
Proposition DD
November 2019 saw the passing of the Legalize Sports Betting with Tax Revenue for Water Projects measure by a tight 51-48 margin. By May 2020, online sports betting in Colorado had begun, and the first online sports markets were soon unveiled. 
 Provided you are over the age of 21, reside in, or are visiting CO, you can now place wagers on various sports betting markets at retail sportsbooks and online betting sites alike.
Colorado's retail casinos are required to hold a license, by law, if they are looking to offer their customers sports betting options. With nearly 40 casinos located in Colorado, we are sure you'll find the perfect spot to place your next Broncos wager.  
Under the current circumstance, and for those who prefer online gambling in Colorado, rest assured there are many popular online sportsbooks available, with plenty of up-and-coming sportsbooks ready to join them.  
Before signing up, be sure to review your chosen platform's security and its terms and conditions. Take time to uncover who offers the best sports betting markets, most lucrative bonuses, and generous promotions for new customers and loyal returning users alike. 
Sports betting during the pandemic
It could be argued that the legalization of Colorado sports betting could have been timed better. However, notable online and retail sportsbooks such as Fanduel and BetMGM would suggest otherwise. 
Despite going through a global pandemic, with plenty of retail sportsbooks and casinos closed for business, as well as professional sports on a forced hiatus, Coloradan's wagered over $2 billion on sports last year. 
Surprisingly, the most dominant sport to have been wagered on was table tennis. However, with all major sports and Colorado favorites such as the Broncos, Nuggets, and Avalanches are back in play, we could see a change of pace when next year's revenue and statistics are submitted.
Most Popular Bets in Colorado - Denver is Superbowl hungry once more  
Colorado is home to five major professional sports teams
the Denver Broncos in the NFL, 
the Denver Nuggets in the NBA, 
the Colorado Rapids in the MLS, 
the Colorado Avalanche in the NHL, 
and the Colorado Rockies in the MLB.
We only have to go back to 2015 to relive the Denver Broncos' last Superbowl victory, a feat we are sure many fans would love to see again. With this in mind, it is no surprise NFL markets are prevalent throughout Colorado, seeing a plethora of Colorado sports betting markets being utilized during the season, including futures markets, outright winners, parlays, and first touchdown scorers.
The Denver Nuggets are another popular betting choice. Although the team has never won the NBA championship, the Nuggets have come close in 1978, 1985, 2009, and 2020 as they fell short at the Western Conference Finals. You will find Colorado sports betting platforms offer plenty of bonuses and promotions surrounding the sport, and the Centennial State's betting fans love to place a parlay or over/under wager, as well as the occasional in-play bet too!  
Colorado sports betting fans can make use of all professional sporting markets, as well as some lesser-known sports and NCAA matchups, appealing to every aspect of the state's avid sporting interests.  
Are Betting Losses in Colorado Tax Deductible?
Earlier in our Colorado sports betting review, we discussed betting tax in the Centennial State and how your money is used to better education, tourism, and the history of CO. In this section, we at Oddspedia look to explain how you can claim your sports betting losses back and the importance of record keeping. 
Your federal tax return requires you to adequately document your Colorado sports betting activity, following a strict set of criteria. Unfortunately, keeping hold of losing tickets is not enough evidence, and you will need to provide a log of all winning and losing wagers throughout the year.
Some reputable online sportsbooks will provide this information for you, allowing you to download your data when the time comes. However, for those of you making use of retail sportsbooks, you will need to take it upon yourself to keep a log of your betting history.
To ensure you have included all relevant details, ensure you have entered the date and type of gambling activity, as well as the name address of the gambling establishment. Next, include the names of any other persons present at the said establishment and, finally, the amount won or lost.
Your losses can then be written off as a miscellaneous itemized deduction, but it is worth noting that any losses exceeding your winnings will not be factored into your tax contributions and cannot be carried over into the next financial year. 
In simple terms, if you win $500 but lose $600, you will only be entitled to claim back on $500.
Conclusion
It is safe to say the legal Colorado sports betting scene is thriving. Online sportsbooks are making use of Colorado's minimal limitations and restrictions, creating a hub of great platforms for Colorado residents and visitors to choose from.
Before selecting your new retail or online sportsbook, it is important to understand that different operators will provide different markets, promotions, bonuses, and features. To ensure you find the best sportsbook Colorado has to offer and a sportsbook tailored to your needs, we suggest doing your own due diligence before signing yourself up – checking T's & C's, online reviews, payment methods, and sign-up bonuses.
Regulatory Bodies and Key Gambling Legislation
FAQs About Betting In Colorado 
Where can I place my Colorado sports betting wagers?
Colorado is home to a whole host of options when considering where to place your wagers. Since 2020, we have seen a number of sports bettors make use of retail casinos, placing wagers in Black Hawk, Central City, and Cripple Creek. However, predominantly due to covid and the ease of placing your wagers, we have seen a monstrous rise in those using online sportsbooks. Although offshore sportsbooks are not legal to use in Colorado, many popular online betting operators such as Fanduel and Pointsbet have been legalized by the state. 
Is online sports betting legal in Colorado?
Yes, online sports betting is legal in Colorado. The state started allowing its citizens to place sports bets in 2019. You must be within the state lines to gamble on different events. 
What sports can I bet on in Colorado?
Colorado allows its players to gamble on different sports, with the main options being American Football, Ice Hockey, Baseball, and Soccer. You can also wager on Colorado college games so long as you steer clear of college prop bets of individual players. 
Who can bet on sports in Colorado?
Any citizen aged 21 years and older can wager on sports events in Colorado. When registering for an account, you must prove that you are of legal age. This is by emailing the operator copies of your passport/ID and utility bills. 
Who can get a sports betting license in Colorado?
Any individual or company can get a sports betting license in Colorado. You must apply for the license through the Colorado Limited Gaming Control Commission (CLGCC) and pay the license fee.
How do I know which Colorado sportsbook is the best to use?
When selecting your Colorado sports betting platform there are numerous things to consider. In order to find the most suited sportsbook for your needs, it is first worth considering what, when, and how you are looking to place your sports betting wagers first. In the state of Colorado, you will find few market restrictions, meaning you will have a whole host of NBA, NHL, NFL, and lesser-known leagues at your fingertips, ready to place your parlay. With that being said, it is always worth checking which site offers you the best bang for your buck - look out for promotions and bonuses that capitalize on your favored fixtures! Our final pointer is on-site security, all reputable and legal betting platforms will be able to provide you with details of their license, terms and conditions, and privacy policy. These three key bits of info are usually highlighted at the bottom of the home page or in an about us section. If not, we recommend discussing with their customer service before signing yourself up.
How do I deposit and withdraw from my new online sportsbook?
All legitimate and reputable online Colorado sportsbooks will allow its users to deposit and withdraw using many well-known payment methods. As a standard, nearly all betting platforms will allow for a standard deposit by debit card, credit card, and bank transfer. PayPal is usually the most common online payment processor. However, many up-and-coming platforms are now looking to host cryptocurrencies such as Bitcoin or Dogecoin as deposit methods, as well as other payment processors such as Skrill and Neteller. One bit of advice from our experts before choosing your preferred payment method is to check the fees. Due to the volatility of cryptocurrencies and the external use of payment processors you may be subject to a fee. We want our customers to have a safe, fun, and profitable sports betting experience in Colorado, so be sure to check any terms associated with your transaction.