19 Aug 2022
How To Bet On the MLB
It is not surprising you would like to learn how to bet on the MLB. More and more people are getting in on the fun that is baseball betting. Besides being America's national pastime, baseball is fun and offers many wagering opportunities. With 162 games per team in a regular season of Major League Baseball, staking money in available selections can be a bit daunting, especially for beginners. So, Oddspedia did the tedious work of compiling the basics of MLB betting in one place. In this betting guide, you will find out the most important aspects of wagering on baseball games online.
Do you find this topic interesting?
How Major League Baseball Betting Works
Although other baseball competitions exist, the MLB is the premier tournament to put money on. The league consists of 30 teams across the U.S. and Canada, playing 4,860 games. Thanks to the number of games in a season, bettors have more than enough options. Placing a bet on baseball is a little different from other major sports like soccer and basketball. Whereas most popular sports focus on point spread betting, baseball is all about the Moneyline - betting on an outright winner. You will learn more about this wagering option in a short while.
Baseball is one of the top offerings in online sports in the U.S. Betting websites cover a range of markets, enabling you to find the most suitable ones. Online sports betting gives you a particularly varied collection of wagering alternatives. You also have access to a lot of information on baseball betting, including odds and lines. The sport is heavy on data, with analytics on different elements. Therefore, you can source useful information to use when making wagers.
Popular MLB Bets Explained
The first rule of baseball betting is to know how to make the right wagers. For that, you must be familiar with the different options because baseball bets are not all equal. Although betting on the winning team is common, there is more to it. Below are the top bets in MLB betting.
Moneyline
In baseball games, the Moneyline bet is the preferred betting selection. The bet means staking money on an outright winner. In a game between the Texas Rangers and Seattle Mariners, for example, you can bet on the Rangers to win. Moneyline odds are presented with a -ve for the favorites and +ve for the underdogs. Let's say, in the above example, the Rangers are expected to win, and the odds are -130. It means you have to stake $130 to win $100 if your bet turns out to be correct. The Mariners have odds of +110, meaning a $100 wager earns $110 if the selection is right. In Moneyline bets, favorites pay less than even money, while underdogs pay more than even money on a correct outcome. Offering better prices on underdogs is how oddsmakers and sportsbooks balance the action.

Run Line
If you have ever bet on sports before, then you know about wagering the point spread. With this option, instead of putting money on a team's final result, you wager on the margin of victory. Baseball has a run line, though, not a point spread. The idea behind a run line is to even the playing field by giving the least favorite team an advantage. In baseball betting, this edge is fixed at 1.5 runs, with the underdog getting a headstart, while the favorites receive the same as a handicap. Say, the New York Yankees are heavy favorites against the Oakland Athletics in a game. The odds for the Yankees would be something like +1.5 (-150) and -1.5 (+120) for the Athletics. For a Yankees bet to pay out, the team must win by 2 or more runs. A wager on the Athletics pays if they win outright or lose by a run.

Parlays
Although only available on selected MLB betting sites, parlays are great options. Especially, when you want to increase potential profits without spending too much. A parlay is a mix of bets, where you can wager on two or more selections. The more the number of legs in a parlay, the bigger the payout. However, this bet also comes with a higher risk than most. For a ticket to pay out, every selection in your parlay bet must win. If you have four picks and only three wins, then you burn the entire wager. Here's an example of a 4-leg parlay:
Toronto Blue Jays Moneyline -215
Chicago Cubs Moneyline -155
San Diego Padres +4.5 (-110)
Washington Nations Team to Score First -110
Future Bets
As the name suggests, you are betting on a future event. It's a long-term wager you win if your prediction turns out to be true. Betting on the winner of the World Series is one of the most common futures bet. You can make this selection any time; before the season, in the pre-season, during the regular season, and even in the playoffs. Sportsbooks provide a range of picks for futures, for instance, total wins for a team, yards by a quarterback, and average points for a player. You can even wager on awards, like the rookie of the year and MVP. Baseball betting has attractive payouts for futures bets due to the number of teams and games.

Prop Bets
Wagers that don't fall into the main categories are classified as proposition bets. If you want to experiment with baseball bets, then these are the selections to consider. They are propositions that sportsbooks make on events happening or not during a specific game. For this reason, you can find unique betting opportunities. A prop wager can be unrelated to the final outcome in an MLB game. Game and player propositions are the most popular. For example, a bet could be that a starting pitcher throws 6 1/2 strikeouts. An example of a game prop wager is Team to Score First. The availability of various statistics allows operators to create more prop bets.

Where Can I Bet Legally on the MLB?
Online sports betting in the U.S. has been a contentious topic for the longest time. As other regions moved towards regulated betting, the US-based bettors could only wager legally on sports in Nevada. However, the repeal of PASPA (1992) by the Supreme Court in 2018 changed that. Individual states have the freedom to license betting companies. This move saw various states legalize sports betting. Some regions even allow both offline and online services. Therefore, before betting on MLB games online, find out if it's legal where you are. Here are some states where online baseball betting is legal:
Arizona
Arkansas
Illinois
Iowa
New Jersey
Some states have restrictions. Montana, for example, has a $250-wager limit for retail betting and a $1,000 limit for online betting. In the United States, you can bet on singles and parlays. However, the latter is only available at a handful of MLB sites.
How To Start Betting?
Everything You Need To Know In 5 Easy Steps!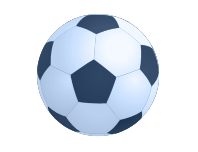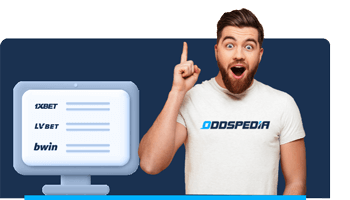 Pick A Highly Rated Sportsbook
Find the right betting site for you and sign up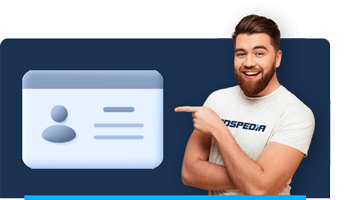 Fund Your Account
Make a deposit with the payment provider you prefer. Consider responsible gambling features and bankroll management.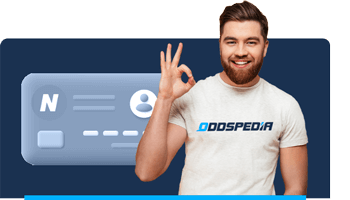 Claim the Bonus
Many betting sites have a welcome bonus or free bet, which you can claim after making the first deposit. *never forget to read the small print!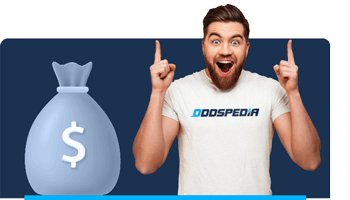 Choose An Event To Bet On
Find an event you are interested in, select a betting market that appeals to you the most and "click" on the odds.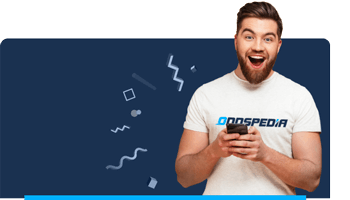 Start Betting
Go to the bet slip and input the details of your desired bet and confirm the wager.
How does Live betting for MLB Games Work?
Live or in-play wagering is gaining massive popularity in the U.S. as bettors realize its advantages. In this betting alternative, a sportsbook lets you stake money on a selection while an event is ongoing. For that reason, you have more information to work with because you can see how a baseball game is progressing before making a decision. For instance, you can decide the side with the most hits in the next innings after watching how a game unfolds.
A fair number of betting websites provide odds for MLB live games.
The difference between in-play and pre-match wagering is that odds fluctuate as the event advances.
Sportsbooks have to adjust the odds depending on what outcome is more likely to happen. Say, the Boston Red Sox hit three consecutive home runs while playing the Atlanta Braves. Then the Moneyline odds for the Brave would increase, enabling you to wager on the underdogs for a better price than with the pre-match odds. Moneyline, totals, and run line are common offerings, but some sites also have live prop bets.
How to Bet on MLB: Step-by-step guide
Although it might seem like there is too much to learn about the sport, baseball betting is not as complicated as it appears. You only have to be aware of the most critical aspects. This betting guide walks you through what to do when betting on MLB games.
Know Your Bets - Before even finding a suitable sportsbook for your baseball betting. Be confident you can distinguish the different wagers. You don't want to lose money because you guessed which selection to make rather than make a smart call.

Compare Odds - The prices sportsbooks offer for various markets determine the potential payout. Therefore, ensure you get the best ones. Avoid sticking to one sports betting site because it limits your choices. Use an MLB odds comparison tool like Oddspedia to land the most attractive prices.

Shop for Bonuses - If you like using

sports betting bonuses

, search for the best ones. Don't focus solely on the amount, know the terms too.

Pick a Sportsbook - When shopping for MLB lines and bonuses, select three to four platforms. Ensure they are regulated and licensed to operate in the U.S. Look at the available markets, as well, to find the sharpest MLB sportsbook.

Deposit Money - After deciding which site to use, open an account and deposit your bankroll. Navigate to the baseball section of the betting platform, choose the MLB game you want to wager on, and place the bet.
MLB Betting Tips And Strategies
A lot of work goes into MLB betting. Hence, any help is a welcome relief that gets you closer to becoming a successful bettor. The following are quick baseball betting tips to contribute to your wagering strategy.
Look Out For The Best Available Betting Lines
Never settle for the first odds that look slightly appealing. The biggest mistake novice bettors make is wagering on any decent sportsbook. Betting sites have varying prices for the same baseball games. You might find a difference of $5 between the two platforms. Therefore, failing to shop around for the best prices means leaving good money on the table. Odds comparison can boost your potential winnings up to 15%, so why not do it? Oddspedia compiles MLB odds from more than 30 sportsbooks to give you the most competitive prices in different markets.

Take Advantage Of Sure Bets
When betting on the MLB, try to reduce your risk as much as possible. Although some bets might be more exciting, they also carry an increased risk of losing money. You can wait until you become a more confident bettor to experiment with such bets. In the meantime, stick to sure bets as much as possible. Whether it's a Moneyline or run line wager that has a high chance of winning, place it. Avoid listening to the hype surrounding certain bets or wagering with your gut. Make sound analysis using available information to put money on selections you are confident about.

Follow MLB Tipsters And Their Expert Predictions
Given the stiff competition in sports betting, you need all the edge you can get. Relevant information on MLB betting provides that. Fortunately, a lot of online resources offer considerable baseball details that can help with your wagering. MLB tipsters give predictions, tips, strategies, and odds on different games. Use this expert information to make smart betting calls. Baseball tipsters save you a lot of research. You can also find tools like odds calculators and comparators on these platforms.

Take The Small Wins And Profits
Not every baseball bet has to generate huge profits, and that's a lesson to keep in mind as a new beginner. Reduced risks might mean small wins and profits, but it's how you grow. Big wins are exciting, but they are hard to come by. A series of small wins add up over time to give you decent profits without investing too much at a go.

Most Common MLB Betting Mistakes
It's not enough to know what to do when betting on the MLB; you also need to learn what not to do. Bettors commit various errors that cost money. If you are aware of some of these mistakes, then you can avoid falling into the same pitfalls.
Not Familiar With The MLB or Sports Betting
Information is your friend in sports betting. Each move you make has to be well thought out. Hence, you must know everything possible about baseball. Some bettors don't realize this. A lack of knowledge about MLB or baseball in general leads to other mistakes. You wouldn't know how to pick the best if you can't tell them apart. Deciding which team to wager on is difficult when you don't know how it performs in Major League Baseball.

Ignoring Team Form And Injuries
A team's performance influences the outcome of a bet. Therefore, if you don't pay attention to a team's condition, it prevents you from making smart judgment calls. The slightest change in a team's form can cause a win or loss in a competition. Baseball has small win-loss margins. An injured star pitcher, for example, could see a favorite lose its edge, meaning sportsbooks have to adjust their odds. If you don't keep up with such details, then you can't take advantage of better prices. Keep an eye on MLB stats, but avoid focusing too much on standings.

Mismanaging your bankroll
Money management is critical in sports betting. Ignoring it is setting yourself up for failure. From the minute you log into your betting account, know the budget available. Without a budget, you could lose control of your spending and use money meant for other needs. Your bankroll should be cash you are comfortable losing. Managing your bankroll also means knowing the unit stake for each wager. Ideally, it should be 1%- 5% of your bankroll. Failing to keep an eye on your bankroll could mean big losses that land you in financial trouble.

Avoid betting on your favourite team
A common mistake among bettors, even seasoned ones, is putting money on heavy favorites. The urge to wager on the preferred side in an MLB game is understandable. Maybe the team is in its greatest form, has an excellent run in the season, or has star players. It's why casual bettors are quick to bet on such teams. Sportsbooks know this too and use that to make money. For this reason, favorites have short odds, resulting in small payouts. Regardless of how good your preferred team looks, don't wager on it for the sake of nostalgia.

❔

Is It Easy to Place A Bet On the MLB?

If you are new to baseball betting, it might take a while to get familiar with the system, but it's not difficult. Begin by learning the fundamentals of the sport. Know the rules, how a regular MLB season works, and the jargon. Research bets, teams, players, and other crucial aspects. Know everything you can to help you make smart betting decisions. Capitalize on resources like Oddspedia. You should know how to read MLB lines and shop for the

best odds

.
🏆

What are the Most Successful Teams in the MLB?

The New York Yankees are the most dominant team in the MLB. As of the 2021 season, they posted the highest winning percentage in a regular season at .570. Out of a total of 18,454 games, the team has 10,511 wins. The Yankees have appeared in 40 World Series, winning 27 – the most wins by an MLB team. Whilst St Louis Cardinals come in second with 11 wins. The Oakland Athletics and Boston Red Sox tie at 9, and the San Francisco Giants close the top five with 8 titles. Although the Miami Marlins gave the lowest regular season winning percentage at .461, they recorded the highest postseason winning percentage, .632. The Yankees had the most postseason wins. As of the 2021 regular season, the highest-ranking MLB teams are:
New York Yankees
San Francisco Giants
Los Angeles Dodgers
St. Louis Cardinals
Boston Red Sox
💶

Which Is The Best MLB Betting Site?


Most of the sportsbooks operating in the U.S. allow you to bet legally on the MLB. However, the best site depends on what you are looking for. Top-rated baseball betting websites have competitive odds. They also have attractive and fair bonuses. The sharpest MLB sportsbook should offer all these and cover a broad selection of markets. Thereby, ensuring bettors have enough alternatives. BetMGM, FanDuel, and Caesar's are leading MLB platforms for US bettors.

💳

What Does the Run Line Mean in MLB Betting?


In baseball, the run line is the equivalent of a point spread in other sports. It's the handicap applied to a heavy favorite to level the odds between two sides. The standard is 1.5 runs. So, if the L.A. Dodgers are expected to beat the Chicago Cubs, run line odds would include a +1.5, meaning they must win by 2 runs or more to get a payout. If your run line is on the Cubs (-1.5), then they need to lose by 1 run or win.

🤔

Can I Cash Out MLB Bets?


Whether a cashout option is available for baseball games depends on the site. The cashout feature allows you to close your ticket and withdraw money before an event ends. It reduces the risk of loss if the outcome isn't what you bet on.

🤔

How Do You Read MLB Betting Lines?


Baseball is a Moneyline sport. Moneyline odds list the away team first or on top, with the home team second or on the bottom. A +ve sign represents the favorite in the game, while the figure is the amount you must bet to win $100. Odds with a -ve sign show the underdog, and the number is the payout if you bet $100.

❔

What Types of Sports Betting Promotions Will I Find for the MLB?

The welcome bonus is a must-have in sports betting. Almost every MLB sportsbook will have a promotion for new customers. It's usually a deposit match bonus, where you have to fund your account first to receive free credits. Another type of deposit match offer on the

best sports betting sites

is a reload bonus, provided when you make subsequent deposits. Selected operators have promotions for specific bets. For example, a sportsbook might give away free credits for parlays and prop bets, regardless of the result. Promotions vary widely among betting platforms. Thus, check with an individual site before signing up.
🏆

Can I Bet On Live MLB Games?


Yes, most online sportsbooks in the U.S. offer in-play wagering. Therefore, you can stake money on a baseball game as it happens. An operator will have live odds that determine the potential payout of an in-game wager. Sites also provide information, such as team statistics, to guide your decisions about live bets. Not all MLB games are available for live betting. Hence, confirm with the site beforehand.

💶

How Does DFS Work?


Daily fantasy sports, is like fantasy sports, in fact, it's a subset of the genre, where players can win cash prizes by participating in contests. The primary difference between DFS and fantasy sports is that the former occurs over a shorter period. Usually, a day, while the latter takes several days. In DFS, you compete against other people. You have to sign up on a DFS site to play. Like in fantasy sports, you choose the players you want on your side to play against rival teams. You are assigned a budget, which you use to draft players of varied skills. As you compete, you score points depending on the caliber of the players on your team. The participant with the most points wins.

💳

Which Are The Best Sites For Fantasy Baseball?


Since fantasy baseball is the most prominent fantasy sport in the U.S., a majority of leading betting websites offer it. Picking the best one is a matter of preference. YahooSports is the go-to for fantasy sports, including baseball. Moreover, it's MLB's official fantasy sports game. The site is free and user-friendly. You can pay a subscription to access extra features, such as player stats, lineup management, and draft tips. Other top sites include ESPN Fantasy Baseball, FanDuel, DraftKings, Ottoneu, and CBS Sports.

This article was written by our team of betting experts, any contributing references are noted below.