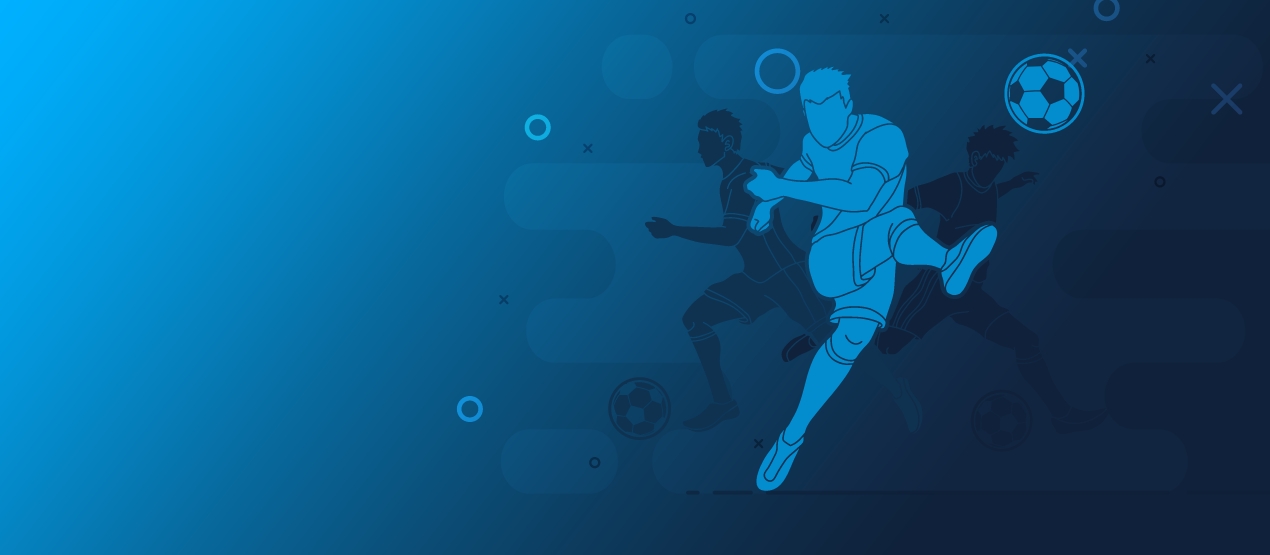 24 Oct 2023
How To Bet On The MLS
Betting on MLS or Major League Soccer requires you to be well-informed about the competition for the best outcome. At Oddspedia, we guide you on how to bet on the MLS and some of the best strategies you can use to increase your winning chances. We will also discuss the main MLS betting markets and the areas in the US where gambling on Major League Soccer is legal, so stay tuned.
Do you find this topic interesting?
How MLS Betting Works
Major League Soccer comprises 29 teams, 15 from the Eastern and 14 from the Western conferences playing 34 games to determine the champion. Each team in the MLS plays 17 home and 17 away games during the regular season. Betting on MLS involves predicting the winner of the league or the outcome in a particular match. Sportsbooks offer gamblers several markets, including Moneyline, Double Chance, and Correct Score.
You can opt for spread betting to bet on the match's outcome while avoiding low Moneyline odds. Bet types guide you on the kind of predictions you can make. We provide you with past and present statistics that you can use for research when betting on MLS. We also have a betting community where you can discuss your findings with like-minded individuals.
If the player's Qualifying Wager is graded as a Loss by Caesars, the Participant will earn a one-time Bonus Bet token equal to the lessor of (1) the full value of the Qualifying Wager or (2) $1,000 (the "Bonus Bet"). Must be 21+ years of age and physically present in the U.S. T&Cs apply.
Popular MLS Bets Explained
When placing MLS bets, the rule of thumb is to familiarize yourself with the betting options, their meaning, and their use. Here, we have a detailed list of common MLS markets that you should know before placing any bet on the league:
Moneyline
MoneyLine is the simplest market for beginners learning how to bet on MLS. The option entails gambling on a team that will win the game. The MLS betting odds for MoneyLine are displayed as (–) for the favorite and (+) for the underdog.
Using MoneyLine, you can decide who will win in a clash between the New England Revolution (-110) of the Eastern Conference and Inter Miami FC (+200).

Spread Betting
Spread betting is a market sportsbooks introduce when a high-ranking team plays a weak team. This is to level the playing field and allow bettors to secure high odds on the favorites. Your job is to predict whether a team will cover the spread to win the game.
For example, in a match between DC United and Toronto FC, DC may be given a spread of -3.5. If you pick DC United to win, it must beat Toronto by 4 or more goals for you to win.

Parlays
Betting on Parlays is the best way to go if you wish to increase your payout for a bet without spending more. With this market, you can add two or more selections into a single bet for the best outcome. The more bets in a Parlay, the bigger the payout.
For example, during the MLS season, you can add the following selections on your bet slip:
Seattle Sounders (-170)
Charlotte FC (+350)
San Jose Earthquakes (+220)
But remember, you only win the bet when all your selections in the Parlay are correct. Even if one selection is wrong, you lose.

Future Bets
MLS futures is a long-term betting option that carries higher MLS odds, especially if compared to any Moneyline wager. With this betting option, you can gamble on the team to win the entire league. Make a futures bet before the league begins or during its initial stages for better odds values.
A good example of a futures bet is predicting FC Cincinnati to win the MLS Cup for a specific season.

Prop Bets
Proposition bets, shortened as props, are wagers that allow you to predict outcomes of events that will not affect the game results. Thanks to prop bets, you can make the following MLS predictions:
Chicago to score the first goal in a game against New York City
The first team to advance to the MLS Cup playoffs
Where Can I Bet Legally on the MLS?
For decades, betting in the United States has been a contentious topic among gamblers and lawmakers. Thankfully, the tides have changed with time as multiple US states are legalizing betting, allowing citizens to place single and Parlay bets. You can bet on the MLS legally in states like Arizona, Arkansas, Colorado, Delaware, Illinois, Indiana, Lowa, and Kansas. These states allow single and Parlay betting.
However, you must be 18 or 21+ years old to place bets. Also, some states, like Montana, have imposed a betting limit of $1,000. More states are currently in the process of legalizing gambling. The regions where you can legally bet on the MLS will likely increase with time. But before you begin MLS betting, make sure you confirm the local gambling rules.
How To Start Betting?
Everything You Need To Know In 5 Easy Steps!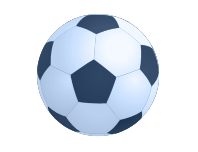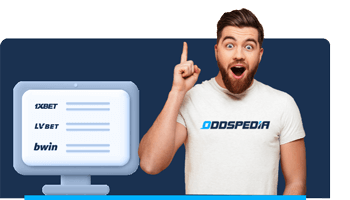 Pick A Highly Rated Sportsbook
Find the right betting site for you and sign up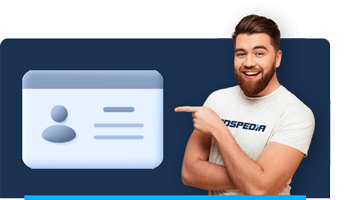 Fund Your Account
Make a deposit with the payment provider you prefer. Consider responsible gambling features and bankroll management.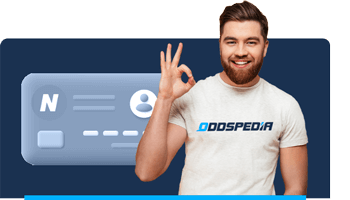 Claim the Bonus
Many betting sites have a welcome bonus or free bet, which you can claim after making the first deposit. *never forget to read the small print!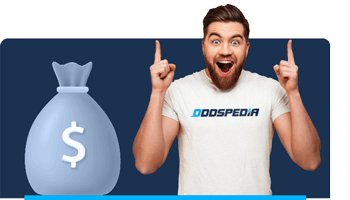 Choose An Event To Bet On
Find an event you are interested in, select a betting market that appeals to you the most and "click" on the odds.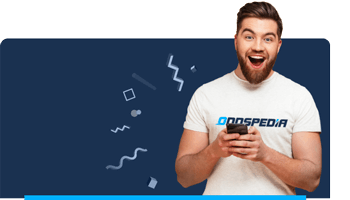 Start Betting
Go to the bet slip and input the details of your desired bet and confirm the wager.
How does Live betting for MLS Games Work?
MLS live betting is the direct opposite of pre-match gambling. Live betting is essentially wagering on ongoing matches. When betting on ongoing games, expect live odds. These are market prices that change depending on how the game unfolds. On the other hand, the markets may remain open or closed based on the action on the field.
Some US sportsbooks make live betting exciting by introducing special features like cash-out and live streaming. Cash-out allows gamblers to withdraw their stake before the completion of a match, whereas live streaming allows you to watch an ongoing game. Using these features, you can analyze and predict based on actual data and what you see on the screen.
How to Bet on MLS: Step-by-step guide
Placing MLS bets is straightforward whether you want to predict the game outright or the winner of the MLS Cup. Complete the process by following these simple steps closely:
Pick the ideal MLS betting site and sign up.

Deposit some cash into your account

Claim any bonus if available

Go through the available MLS markets

Add your MLS picks on the betslip

Stake some cash

Submit the bet slip and wait for the results
Must use funds from cash balance. Must select token before placing bet. Bet must lose after applying Token. Paid as one Bonus Bet based on amount of losing bet. Tokens expire at start of the last game each day when offered. No Sweat cannot be used to redeem Bet $5 Get $150 offer. Must be 21+ and located in the U.S. T&Cs apply.
MLS Betting Tips And Strategies
Betting on MLS soccer matches requires tips and strategies, especially if you wish to increase your chances of placing winning bets. The following are MLS tips that you should consider for the best outcome:
Look Out For The Best Available Odds
Always look out for the most favorable available betting lines. Working with the best online sportsbook doesn't mean the available odds are high. Compare the odds of different betting markets rather than settle for the initial odds they encounter.
Thankfully, we have an odds comparison tool for finding betting sites with the best odds on the market. We have odds from more than 30 sportsbooks and hundreds of markets waiting for you to use.

Take Advantage Of Sure Bets
You can reduce the sports betting risk to a minimum when placing MLS bets. This is by taking advantage of sure bets available on our site. At Oddspedia, we use the best betting systems and algorithms to come up with sure bets. With our predictions, you are guaranteed the best results regardless of the outcome of MLS games. We have sure bets you can use to predict MLS Cup playoffs, among other games.

Follow MLS Tipsters And Their Expert Predictions
Use MLS tipsters and their expert predictions when gambling on MLS games. At Oddspedia, we offer picks that you can use to compare your findings. We have MLS picks for every betting market, including the team likely to win the MLS Cup final. Our predictions come from expert tipsters with exemplary track records, so each forecast has a high hit rate. Feel free to check their performance on the tipster's page.

Take The Small Wins And Profits
MLS betting is purely based on luck. Avoid disappointments by enjoying small wins and profits. With each winning bet, celebrate. Sports bettors who often focus on big wins always end up failing miserably. Also, by concentrating on small wins, you will have the morale to keep placing MLS bets. Lastly, a series of small wins is better over time than having no win at all.

Most Common MLS Betting Mistakes
Most people have problems registering wins because of some common MLS betting errors. Here, we discuss rampant MLS betting mistakes gamblers make and how to avoid them. This will help you remain alert when placing bets and increase your winning chances:
Not Familiar With The MLS or Sports Betting
Placing a winning MLS bet can be challenging if you are unfamiliar with the league or sports betting. Without the knowledge, you will not know the markets to consider and how to conduct research. This will lead to other errors that will affect your overall betting experience. Study MLS sports betting and understand the games before placing bets.

Ignoring Team Form And Injuries
Never ignore the team form and injuries. These two aspects greatly affect how the team will perform in their upcoming game. Research their past events taking note of statistics such as shots on target and ball possession. After that, confirm players on injured reserve and how their absence will affect the game. By taking note of these aspects, you will increase your chances of placing the winning bet.

Mismanaging your bankroll
Understanding how to manage your bankroll is key when betting on the MLS. Mismanaging your bankroll may affect your finances and plunge you into debt. Before betting on MLS, set aside your weekly or monthly budget. After that, know how much you should stake per bet. Usually, 1% to 5% of your wager is recommended. Other measures to prevent bankroll mismanagement include setting betting limits on your MLS Cup betting account.

Betting on your favorite team
If you are an Orlando City or Atlanta United die-hard fan, only bet in their favor if facts and figures back your predictions. Betting on your team blindly is a risk that may lead to unwarranted losses. You should also avoid betting on your favorite team just because they are having a great run. Always do your research first before placing the bet.

❔

Is It Easy to Place A Bet On the MLS?


Yes, it is easy to place a bet on the MLS. However, you must go through a learning curve if you are new to sports betting. You can use Oddspedia to learn about MLS betting and to get the best MLS betting tips and predictions.

🏆

What are the Most Successful Teams in the MLS?

The most successful teams in Major League Soccer based on their overall statistics since the beginning of the league include:
LA Galaxy – Has had the most MLS victories
DC United – They won the inaugural competition and the league that followed.
San Jose Earthquakes – Have won the MLS Cup twice
Seattle Sounders – They have won the MLS Cup twice
Houston Dynamo – Won the MLS Cup in 2006 and 2007
💶

Which Is The Best MLS Betting Site?


The best MLS betting site is Caesars. This sportsbook has the best MLS coverage, great Major League Soccer odds, and offers bonuses that you can use to place MLS bets. You can use Oddspedia to find out other suitable MLS betting sites.

💳

How Are MLS Odds Calculated?


The MLS betting lines are calculated using current information and teams' statistics. Sportsbooks simply use special computer algorithms to determine the probability of an event happening and come up with suitable odds.

🤔

Can I Cash Out MLS Bets?


Yes, you can cash out MLS bets. But first, make sure the sportsbook you are using offers cash out. After that, wait for the ideal moment to get more out of the betting feature.

❔

What Types of Sports Betting Promotions Will I Find for the MLS?

There are many types of

sportsbook promotions

available for MLS betting. These include cashback offers and reload bonuses. Some betting sites also offer bet insurance, which is handy when placing a risky bet.
🏆

Can I Bet On Live MLS Games?


Yes, you can bet on MLS games as they continue. Most sportsbooks offer MLS live betting options on different levels of the tournament. But ensure you know how to read live markets and odds before proceeding.

💶

How Does DFS Work?


Daily Fantasy Sport, or DFS, is a short version of Fantasy Sport where you line up players from different MLS teams to create a squad. The assigned budget or the DFS rules control your selection. Your team will score points based on the players' real-life performance. If you beat other DFS teams, you win a prize.

💳

Which Are The Best Sites For Fantasy Soccer?


Multiple sites offer Fantasy Soccer, but FanDuel and DraftKings are the best sites for Fantasy Soccer. FanDuel is the best option if you are a beginner. On the other hand, DraftKings offers an option to play with the house and not just with other soccer bettors.