Legal Iowa Sports Betting - IA Betting Laws & Regulations 2023
Since the sports betting bill was passed in 2019, Iowa sports betting has taken off in a major way. There are a number of fantastic sports teams in the Hawkeye state, so it's easy to see why.
In our guide on Iowa's sports betting, we give you some insight into the history of Iowa sports betting and the taxes you'll have to pay on your total winnings. We give you all the information you'll need to be able to start sports betting with confidence in the Hawkeye State.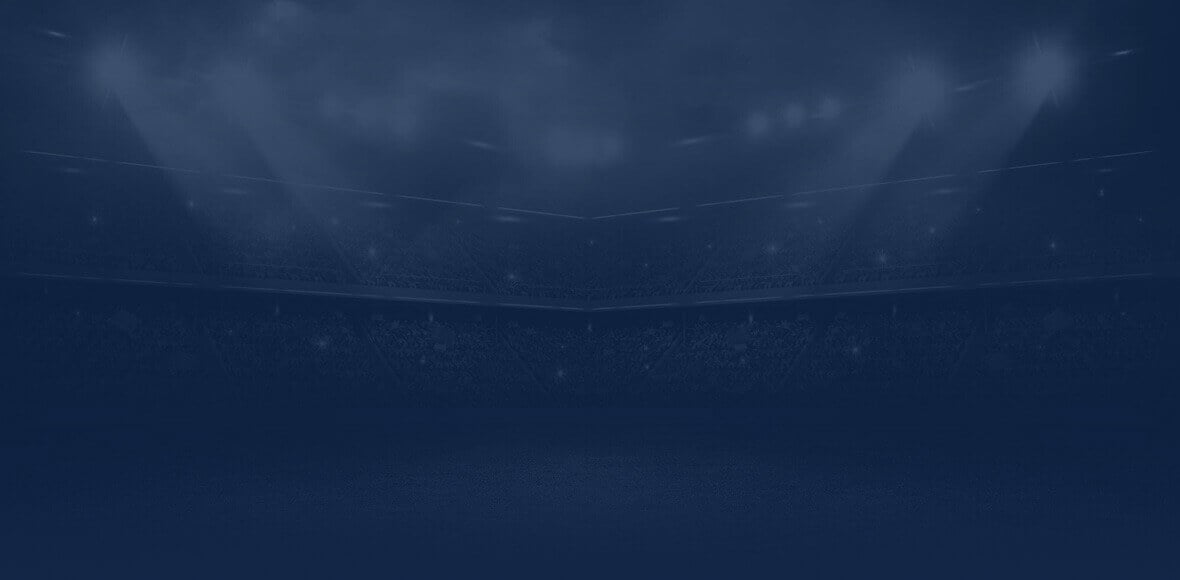 Sports Betting In Iowa - Where it All Started
Iowa has had a difficult road on its way to becoming a fully legalized online sports betting state. The first bill to legalize online sports betting was tabled in 2018 and unfortunately didn't quite hit the mark. However, it did lay the blueprint for the next time that the bill would be proposed.
Betting Restrictions in Iowa
With Iowa sports betting online now fully legalized, many bettors still want to know if there are any restrictions to how or where they can bet within the state. As far as full-blown restrictions go, there aren't many for you to worry about as it stands. 
The only real notable restriction currently in place is the legal betting age within the state. Iowa betting law requires all participants on any online gambling platforms to be over the age of 21. There really is no way around this fact, as all online sportsbooks will require that you provide some kind of proof of identity (such as driver's license or passport) to verify your age. 
Aside from that, there aren't many other restrictions. We would recommend that you check out the online sportsbooks that you use in more detail. Take a second to read through some terms and conditions on these sites as the operator may have restrictions of their own with regards to maximum bet amounts and specific deposit and withdrawal conditions. In terms of the state itself though, it is fully legal and ready for you to start your Iowa sports betting journey. 
Betting Tax in Iowa - Everything You Need to Know
When it comes to online sports betting in Iowa, you'll find that the system of tax on winning wagers operates much the same as other legalized sports betting states. Look, there is no way around paying your taxes in the US and there shouldn't be. With that being said, the fixed tax rate in Iowa is one of the lowest in the state and so shouldn't deter you from betting on your favorite teams and taking some winnings home with you. 
The current fixed tax rate on sports betting (online or otherwise) is 5%. This is known as a withholding rule. You will also have 24% of your winnings that exceed a single amount of $600 withheld as federal taxes. It is imperative that you keep some kind of record of your wins and losses to make your life a lot easier come filing season. You'll need to file your gambling wins with an IA 1040 form. Remember, the sportsbooks you bet with are also filing their players' wins so try not to simply "forget" about filing your Iowa gambling wins as you may wind up being audited. 
This really isn't as bad as it sounds. If you are a casual bettor, then chances are you will have very few gambling wins to report to the state. Even if you are a higher roller, the process is straightforward. As we mentioned before, all you really need to do is keep some kind of basic record of your wings exceeding $600 and you are all set for an easy tax filing season. 
Legal Online Sportsbooks in Iowa
Prior to 2019, in-person and online sports betting activities were illegal in Iowa. However, this changed when the state government voted to legalize sports betting. 
Currently, the online gambling scene in Iowa is crowded with some of the finest sportsbooks, which you can use to place sports bets. The betting sites are regulated by the Iowa Racing and Gaming Commission (IRGC), which ensures operators provide players with fair gambling services. To place sports bets on your PC or smartphone, simply sign up on any available sportsbooks, like 
BetMGM, 
BetUK, 
DraftKings. 
You can also gamble using theScore, a dependable sports betting site with cashout, risk-free bonus, and a live betting page that allows you to gamble on ongoing matches.
Top 10 Bookies for Iowa
If the player's Qualifying Wager is graded as a Loss by Caesars, the Participant will earn a one-time Bonus Bet token equal to the lessor of (1) the full value of the Qualifying Wager or (2) $1,000 (the "Bonus Bet"). Must be 21+ years of age and physically present in IA. T&Cs apply.

New users who place their first wager will receive up to $1,500 back in Bonus Bets if it loses(5 x $300 or 5 x 20% of qualifying bet). Must be 21+ and located in IA. T&Cs apply. Gambling problem? Call 1-800-BETS-OFF (IA). Please Gamble Responsibly!

Place a $5 qualifying bet and $150 in Bonus Bets will be added to your Bonus Bets balance once your bet is settled. New 21yo+ customers only, physically located in IA. T&Cs, time limits and exclusions apply.

User must place a wager on any ML and the team must win in order to claim the $150 Bonus bets. No odds restrictions on the ML markets. Must be 21+ and present in the IA. T&Cs apply.

Payout on Free Bet wagers includes profits only(stake not returned). Must be 21+ and present in IA. T&Cs apply.
A brief history of Iowa sports betting
While the bill for legalizing online sports betting may not have had initial success, it wasn't long before it was ultimately accepted as legislation. The ability to conduct legal online sports betting in Iowa is essentially still in its infancy as the bill was only accepted as recently as May 2019. Governor Kim Reynolds signed the legal online sports betting bill into law a month after the state lawmakers gave the bill the green light. Three months later, and the state was flooded with the first legal online sportsbooks that were ready to start taking on users. 
The reason that the bill passing was so significant is because you could not conduct any sports betting at all prior to 2019. This means that in-person sports betting was also illegal. Sports betting fans had their dreams come true in one swift move as both online and in-person betting was legalized. The bill still did not allow sports betting registration online though, as you had to verify yourself in-person, even to use online sports betting sites. This was ultimately scrapped at the very start of 2021, as players could now simply register through online means as long as they verified their identities and proof of address.
The current state-of-play
When you consider the current global climate with the COVID-19 pandemic still rife in the US, you may have guessed that online sports betting would take a downturn. This would be a fair assumption, as people couldn't go to work and money wasn't being made. Surprisingly, it has been quite the opposite. Iowa's online sports betting has grown from strength to strength. 
While initially the pandemic seemed to make a minor dent in the total amount wagered per month, by the time August 2020 rolled around the numbers began to soar. From August onwards, the record for dollars wagered was broken every month besides one. By the end of 2020, the total handle was $575,239,746, smashing the previous $212,389,254 total the previous year. 
2021 has already seen the total handle reach over $500,000,000 and we aren't even halfway through the year yet. The numbers continue to grow as the Hawkeye State seemingly can't get enough of betting on their favorite local and international teams.
Most popular bets in Iowa - getting behind the local teams
With the sports betting markets opening up for legal use in Iowa it is only natural that the residents of the Hawkeye state want to bet on their favorite local teams. Not just bet on their favorite local teams but also take on a few different bet types as well. 
As it stands, the most popular bets in Iowa right now almost always revolve around Iowa wolves, the biggest basketball team in the state, the Iowa Wild (ice hockey) or the Iowa Hawkeyes. The Iowa Hawkeyes are the best college football team in the state and garner tons of attention from avid sports betting fans. For those Iowa residents who still want to take a stab at some NFL betting, they typically bet on Minnesota Vikings games as that is about as close to a home team as they can currently get in the NFL. 
In terms of the biggest sporting events within Iowa itself, there are a couple to choose from but the one event of the year that always stands out is the Iowa Shrine Bowl. This is where the best pre-college football players from all schools take part in an all-star, north vs south football game. Naturally, this match takes in a number of online gambling Iowa bets as everybody in the state has some personal investment as the pride of their neighborhoods and towns are on the line. 
Are Betting Losses in Iowa Tax Deductible?
We touched on the current tax laws surrounding your successful Iowa sports betting wagers in our previous section, but we thought it would be a good idea to give you some night into the potential for tax deductible betting losses in the Hawkeye state. 
Just as you would record all your Iowa sports betting wins with a self-kept memo and ticket slips, you'll have to do the same for your losses as well. By keeping a record of your losses as well as your wins, you will be able to balance your losses against your total tax bill. However, it's important to note that you can't balance your losses to a greater amount than your total sports betting winnings for the financial year. For example, if your total Iowa sports betting winnings amounted to $5,000 for the year then you can only claim tax deductible losses up to a total of $5,000, irrespective of if you lost more than that. 
In order to claim your losses as tax deductible you'll need to file them under a different tax form. Instead of using the IA 1040 we mentioned earlier, you would file your losses with a Schedule A form instead. But as a simple answer to the question, yes, your Iowa sports betting losses are tax deductible under the specific conditions we mentioned.
Conclusion 
Iowa sports betting may still be quite new in the grand scheme of things, but it has taken the industry very little time to take off. Iowans are seemingly sports betting mad. As one of the smaller states in the US it comes as quite a surprise to see the overall revenue turnover of sportsbooks in the Hawkeye state. This is largely down to the plethora of fantastic online sportsbooks you can find in Iowa. 

As long as you play within the regulations of the state and pay your state and federal taxes on your winnings your Iowa sports betting experience is bound to a positive one. Remember, no one likes paying taxes but at the end of the day they are part and parcel of the sports betting industry. This does not mean that a good time can't be had by all.
Regulatory Bodies and Key Gambling Legislation
Full list of approved sports betting operators from the IRGC site
FAQs About Betting In Iowa - important facts to keep in mind
As Iowa sports betting is still quite new, people in the Hawkeye state still have many questions about how it all works, how winning a bet works, how to sign up to online sportsbooks and more. We have compiled our list of the most frequently asked questions by our readers here at Oddspedia to give you a better idea about the current lay of the land.
Is online sports betting legal in Iowa?
Yes, sports betting is legal in Iowa. The state legalized sports gambling in 2019, and since then, players in the region have been free to place bets on their favorite sports events/matches. 
What sports can I bet on in Iowa?
Iowa allows players to gamble on different sports and leagues, including the NFL, MLB, NHL, NBA, Soccer, Tennis, and the UFC. You can also bet on college games in Iowa. However, it is illegal to place prop bets on individual college athletes. 
Who can bet on sports in Iowa?
Iowa State only allows individuals 21 years or older to place sports bets. Operators use software approved by regulators to confirm your identity and age. 
Who can get a sports betting license in Iowa?
Only individuals who successfully apply through the Iowa Racing and Gaming Commission (IRGC) can get the Iowa sports betting license. This allows them to offer sports gambling activities to players in the region.
Where can I start earning Iowa sports betting winnings?
IWhile online sports betting in Iowa is still fairly new, there are those new users who are even more fresh faced than the sportsbooks themselves. As such, these new bettors ask themselves time and again who the best online sportsbooks are in Iowa. Here at Oddspedia, we not only give you exceptionally detailed live statistics on matches, the whereabouts of the most valuable odds and where you can find live streams, but we also give you detailed reviews of the best sportsbooks in the Hawkeye state. 

Our sportsbook reviews take you through what makes each of these platforms unique, what sports they actually allow you to bet on and what bonuses and payment methods you can find on these sites. You'll have everything you need to know about all the best sportsbooks in Iowa right at your fingertips.
How do I file my taxable Iowa sports betting total wins?
No, under no circumstances should you avoid paying tax on your Iowa sports betting wins. There are a number of reasons why you shouldn't avoid paying your tax in this regard. Firstly, the Iowa sportsbook you are betting with has to file their own taxes on all of their users' wins and losses, so the state already has a record of you playing and winning. If they select you for an audit and find that you haven't filed your own IA 1040, then comes a world of discomfort where you will be made to pay more via penalties and interest on the tax you still owe. So, trust us, it is better to just pay tax on your winnings.
Can I avoid paying Iowa sports betting taxes?
Finding an online sportsbook that keeps your funds safe and secure in Illinois is an easy task. Not only do our experts review the top online sportsbooks, but we offer you ideas to enable you to do your own due diligence too.
Simple checks you can do to ensure your funds are kept safe and sound include checking whether your site offers two-factor authentication (a way for users to add a second level of security to their account). Another good test of the security of a site is if you are required to complete the KYC process and send in proof of identification before sign up and if your chosen platform has SSL encryption.