Legal Michigan Sports Betting - MI Betting Laws & Regulations 2022
If you happen to live in Michigan, 2021 has been a good year for sports betting! It's now possible to engage in legal online sports betting activities in the great state of Michigan. Over the last several months, online betting has attracted a wide array of enthusiasts who can now open accounts with a top sportsbook in Michigan.
As such, we've crafted the latest guide to online gambling in Michigan. If you love to follow sports and wish to know exactly where you stand – as well as what your obligations are – then we urge you to read the following from our experts at Oddspedia. We've outlined all you need to know in terms of betting options, restrictions, and what kind of betting taxes you'll be required to pay. This will allow you to engage in sports betting in Michigan with full confidence and freedom.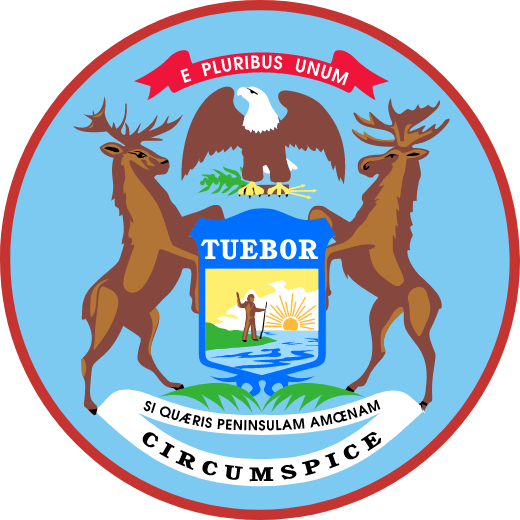 Sports Betting In Michigan
The history of sports betting in Michigan has been on-going for the better part of 90 years. In 1933, pari-mutuel betting on horse racing was legalized in the state. In 1972, a state lottery was approved and the ensuing years saw a general adoption of gambling practices. However, it was certainly a gradual process. In terms of online sports betting, it is only in the last year that the state of Michigan has legalized the activity. The online industry is now afoot with a wide number of operators entering the market.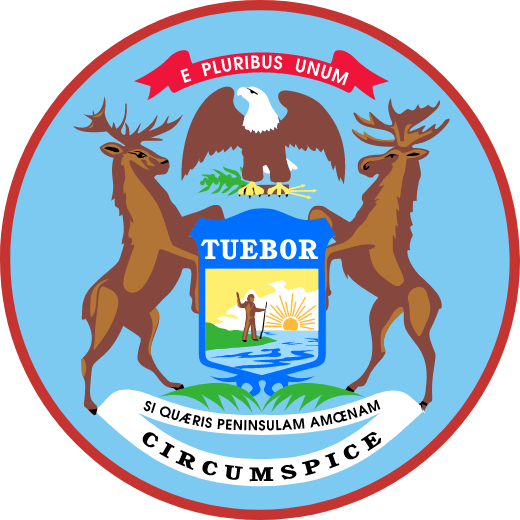 Betting Tax in Michigan
When it comes to betting tax, it's important to keep track of all the requirements and obligations that may fall at your feet. Betting tax requirements will change from state to state. Added to which, you'll also be required to pay federal tax on winnings. Thus, always be aware of what you might owe in terms of tax throughout the year. It's advisable to record all your betting activities or at the very least – keep a tab on your winnings and losses as well as all bets placed.
Michigan sports betting tax is capped at a flat rate of 4.25%. This applies to all individuals who receive winnings from online sports betting activities. You will also be required to pay tax on winnings to the IRS at a federal level as winnings are seen as income. The federal tax you pay on winnings is based on your overall income and current tax bracket.
If you happen to make over $5,000 in winnings or winnings on a single wager that is 300 times the initial bet, then Michigan gambling operators are required to withhold 24% of your winnings. This is in line with the requirement set forth regarding federal taxes.
Betting Restrictions in Michigan
Sports betting is now legal in Michigan. This exciting new prospect has been welcomed by a large portion of the population – especially those who love to follow sports and have their say in the form of a bet. When it comes to restrictive measures in place for online sports betting, there are a couple of things to take into account. Restrictive measures have been put in place in terms of the legal betting age (21 years of age). Individuals must be of legal betting age and are required to provide verifiable documentation in accordance with this.
With the recent inclusion of online sports betting, many have wondered what restrictions, if any, are still in place. The good news is that Michigan is now a full online sports betting state. Thus, you can also make use of mobile sports betting services and bet on fantasy sports. Therefore, there are very few restrictions in place for sports betting in Michigan.
Legal Online Sportsbooks in Michigan
Michigan is one of the states that made online sports betting legal in 2019. You can now wager on different markets in the comfort of your home or from your mobile device. The region is crawling with more than 10+ legal online sportsbooks, including Sugar House, William Hill, and DraftKings. You can also place bets on BetMGM and FanDuel, provided you have enough bankroll. 
Each sportsbook has its unique factor, with some being popular for offering matches of top competitions like NFL, NBA, NHL, MLB, and WTA. Additionally, most online betting sites in Michigan allow live betting of different sports, with some showcasing live matches to their clients. Your only job is to choose the ideal sports betting site in Michigan for the ultimate experience.
Top 12 bookies for Michigan
Michigan sports betting online
Michigan was the 20th state to legalize online sports betting. It is only in recent months that online sports betting has been rolled out in full. Since the start of 2021, you can now make use of Michigan sports betting platforms to bet on all your favorite markets. A year prior to the full expansion of online betting, the state of Michigan enabled bettors to bet on sport at a brick-and-mortar establishment. Just over a year later, and it's now possible to enjoy the full range of betting options from the comfort of your home.
Picking Out a Sportsbook
In this day and age, it's important to realise that online platforms must have the necessary security in place to ensure a safe and reliable online betting experience. You are required to provide your chosen operator with personal information as well as banking info (or another external payment account) and it's imperative that the platform you use tends to any privacy concerns and implements the proper security protocols. As such, we urge you to find an operator that is covered in our reviews at Oddspedia. We place a big focus on the safety of online bettors and will bring your attention to those platforms that exceed the standard measures and ensure complete oversight of all data and information.
It is also vital to make use of an operator that is licensed and regulated by the Michigan Gaming Control Board. A licensed sportsbook must adhere to all regulatory requirements and submit to any audits that are put forth by the authorities. Using a licensed bookmaker will ensure that you have a fun and transparent online betting experience.
Most Popular Bets In Michigan
When it comes to popular bets in Michigan, it's clear that major North American leagues have many bettors eyeing the latest markets and bet types. The top teams all hail from Detroit and you'll find that there are a flurry of betting options whenever the Tigers step up to the plate or when the Lions take to the field. The Pistons and Red Wings also enjoy solid support and you can find a plethora of exciting bets on these teams.
If you happen to follow the NFL closely, then you'll do well to bet on the Lions. There are always exciting betting promotions on the latest NFL games and you'll find some decent betting options. Or, if you prefer to bet on MLB games, then we recommend you back the Tigers in their endeavors. Either way, there's a lot of betting opportunities for residents in Michigan and what's better than getting behind your team and having your say.
Michigan sports betting is continuously expanding and you'll find that there will be even more betting options in the near future. For now, there's plenty to go around and you'll be able to bet on preseason, regular season, and postseason games. The action never stops and nor does the chance to take advantage of exciting sports betting online.
Are Betting Losses in Michigan Tax Deductible?
When it comes to deducting betting losses in the state of Michigan, many will be surprised that it might not be as easy to do so as you'd think. COnsidering that online sports betting has only recently come into effect, the laws surrounding tax deductions are somewhat murky. It may be the case that you can deduct losses but only based on the extent of your winnings. Thus, if you lose $1,000 and net $100 in winnings, you'll only be able to deduct $100 in losses (based on your winnings). 
It's important to realise that you cannot net winnings and losses on your income tax return. Michigan tax laws have not made a provision for this. As such, it can be that you will not be able to itemize your tax losses. Thus, it's imperative to know exactly where you stand in terms of being able to deduct betting losses prior to engaging in full-scale online betting activities. As a general rule when enjoying Michigan sports betting is that you must base tax deductions on your winnings as opposed to your losses. 
Conclusion
Michigan gambling online is now in full swing. Today, you can enjoy a wide selection of betting services from a number of different bookies. It's all legal and this means that there are a number of regulatory requirements in place for operators – making it that much safer for you as a customer. We urge you to remember that you are required to pay taxes on winnings and that you should always keep a detailed record of your betting activities. Operators will also be able to supply you with a record of your bets and subsequent wins/losses. 
As long as you are aware of the obligations that you have to pay state and federal taxes, you can partake in online betting to your heart's content. At Oddspedia, we have compiled a list of the top operators within Michigan. This will allow you to find a reputable and exciting Michigan betting operator that will enable you to bet on your favorite teams and games year-round.
FAQs About Betting In Michigan
We've compiled a couple important questions that tend to pop up on a regular basis. Sports betting in Michigan is fairly new and you might be slightly perplexed when it comes to the legality of online betting and what is required of you as a patron of online betting platforms. Thus, without further ado, take a look at our comprehensive answers. 
What is the tax rate for winnings in Michigan?
There are two tax rates that you need to take note of. There is a state tax that you will be required to pay on winnings made from online sports betting. First off, it's important that you note the flat tax rate implemented by the state. This stands at 4.25% of winnings. You'll be required to pay this state tax on winnings at the end of the financial year. Secondly, and maybe more importantly, you are also required to pay federal tax to the IRS based on winnings made from online betting. The tax rate depends on the tax bracket you find yourself in. As an example, if you earn between $10,000 and $40,000 a year, you'll be confronted with a 12% tax rate. If you find yourself in the highest tax bracket (over $520,000), then you'll need to pay 37% in taxes. Only winnings are taxed which means your initial wager is not included in calculations. 
Is online sports betting legal in Michigan?
Yes, online sports betting is legal in Michigan, with the region hosting many legal and dependable online sportsbooks. This has been the case since 2019 when the state gave online sports betting the green light. 
What sports can I bet on in Michigan?
You can bet on multiple leagues from various sports in Michigan, including the NFL, NBA, NHL, MLB and WTA. In-state college betting is also allowed without any restrictions. 
Who can bet on sports in Michigan?
Like many other states in the US, Michigan allows persons 21 years or older to place sports bets. You don't necessarily have to reside in the region but must be within state lines to place the bets. 
Who can get a sports betting license in Michigan?
Michigan issues sports betting licenses to individuals or companies that apply for the permit and pay a non-refundable fee during application. You also need to pay a license fee of $25000 for the initial year of operation.
How do I report my taxable winnings?
You are required to report your winnings using the W-2G form. Many online operators will automatically provide you with a W-2G form which can be submitted with your tax returns at the end of the financial year. But, this isn't always the case and you may be required to procure a form on your own.
Can I get away without paying tax on sports betting winnings?
No, you cannot avoid paying taxes. It's important to remember that paying taxes on winnings is just the same as paying taxes on your income. It's all deemed to be the same thing. Paying taxes is inevitable but shouldn't detract from your online betting experience. You can still stand the chance to win big and even if you don't, you'll find that you can enjoy a great online betting experience.