Legal Mississippi Sports Betting - MS Betting Laws & Regulations 2023
Hello and welcome to our guide on Mississippi sports betting. In this guide, we'll be taking you through the current legal standings of sports betting in Mississippi.
Our guide will touch on the current tax percentage in Mississippi and what the history of sports betting in the state is. Every state has their own history leading up to the recent sports betting legislation changes that have been happening. As such, we'll show you how Mississippi sports betting came to be legalized.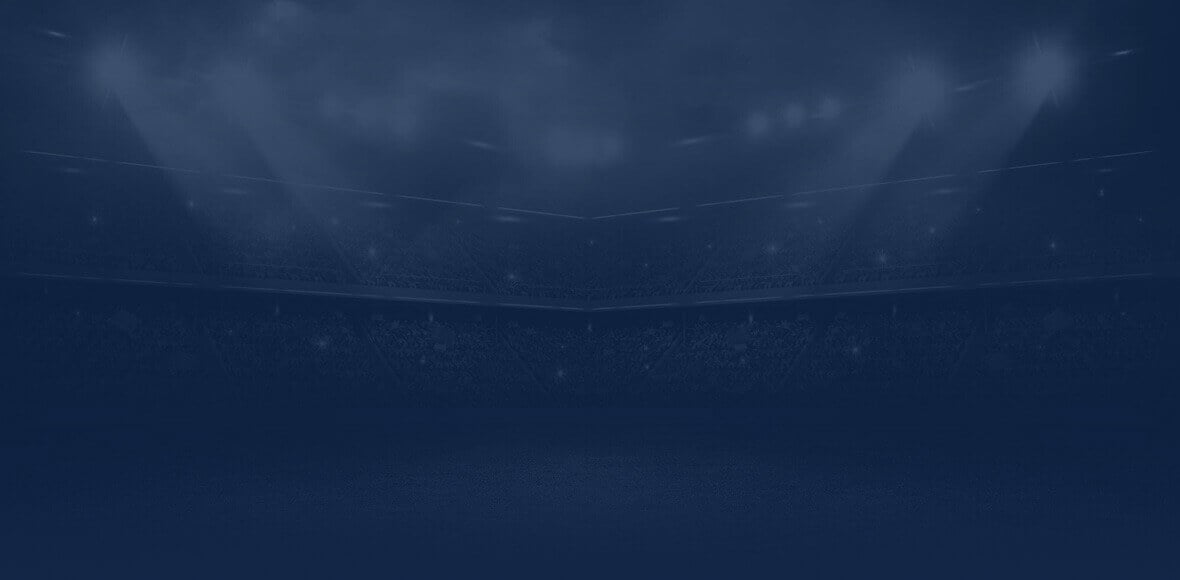 Sports Betting in Mississippi - An Interesting Path Taken to Legal Sports Betting
Much like its fellow US states, sports betting in Mississippi was not always legal. What can be said for Mississippi sports betting is that it was amongst the first few states that did pass legislation to allow legal sports betting. The path that Mississippi took to allow sports betting is an interesting one, but we'll touch on that in a moment. 
All that you need to know for now is that you can in fact conduct legal sports betting in Mississippi. With that being said, there are some important restrictions to note about the overall landscape of sports betting both in person and online.
Betting Tax in Mississippi - Sportsbooks do the Work for you
As we have previously mentioned, online Mississippi sports betting is not yet in full swing and so your tax filing works a little differently from other states who offer legal online sports betting. You will still have to pay taxes on your in-person betting but don't let this deter you from checking out the retail sportsbooks that offer you exceptional services and the chance to take home some serious winnings. 
If you venture to one of the local retail casinos/sportsbooks in Mississippi and take part in sports betting throughout the financial year, your winnings are filed via a 1099 or a W2G. The tax rate on your winnings at these retail sportsbooks is 3%. A fairly low number when compared to online sports betting in other states in the US. These retail sportsbooks will withhold your tax upon payout, so you won't even need to do anything at the time either. The casino sends one copy of your winnings (taxable) to you and one to the IRS. 
As these Mississippi sportsbooks withhold your tax on the payout and file your forms to the state, you really won't have to do all that much. This also applies to non-residents playing in Mississippi. The casino will file the tax report for you, it will show that you have paid tax on your winnings in Mississippi and so you won't need to do anything either if you just happen to be passing through the Magnolia State. 
Betting Restrictions in Mississippi - A few things to keep in mind
There are a couple of betting restrictions to keep in mind in Mississippi. At this point, we already know that mobile sports betting is still illegal in the state but there are still some things to consider for in-person betting as well. 
Firstly, and the most common restriction, is that you need to be 21-years old across the board to do any gambling in Mississippi. It's worth mentioning this because some states do have some fluid gambling laws that allow players who are 18-years and older to take part in some aspects of online gambling. This is not the case in Mississippi, as it's 21 and over for all sports and casino gambling in the state right now. 
There is technically mobile Mississippi sports betting allowed in the state, but it has to be done on the premises of the sportsbook or casino that you are using. For example, you can use a mobile betting feature for Fanduel, but you will need to be on the Fanduel premise to do so. This can be quite confusing at times, but it makes sense as you can still use a mobile betting feature to cut out waiting in lines to get your bet through. 
Aside from that, there doesn't appear to be any other specific Mississippi betting restrictions at the moment. Simply keep the points we have mentioned in mind and you shouldn't run into any problems executing your bets. 
Legal Online Sportsbooks in Mississippi
In 2017, lengthy proceedings about the sports betting subject happened, which saw the legalization of sports betting in 2018. However, the laws are more complex than in other states. This is because you can only perform in-person betting at reputable sportsbook establishments. Online sports betting is still illegal, so you cannot place bets in the comfort of your home. 
With this in mind, some of the top sportsbook establishments where you can bet online so long as you are in the venue include 
William Hill, 
betMGM, 
Caesars, 
Pokerstars. 
You can also place sports bets at BetUK. These places do not limit you on the kind of bets you can place, nor do they restrict the type of sports accessible by clients, making them perfect for bettors.
Top 1 Bookies for Mississippi
The Short History of Mississippi Gambling
Sports betting in Mississippi was first legalized back in 2018. It took two phases to reach a point of legalization as proceedings took place in 2017. However, the plan to legalize sports betting in Mississippi was spun from a devious plot. A bill was proposed for fantasy sports betting. Within this bill, there was language and fine print that essentially allowed for legal sports betting in the state.
Lawmakers had been duped into signing the bill which allowed for legal Mississippi sports betting. Naturally, once they found out what they had  done, lawmakers tried to have the bill revoked but their attempts to do so gained little to no traction and the new law was upheld. From then on, the deferral government struck down the PASPA legislation which prohibited states from allowing legal sports betting. After that, casinos in Mississippi quickly began to set up sportsbook offerings.
While Mississippi sports betting was legalized, the lawmakers in the state were not about to allow mobile sports betting to take palace all that easily after being conned into signing the first bill. As such, you can legally bet on sports in Mississippi, but you can't do it online. There are plenty of online sportsbooks that have set up their sites already and are waiting patiently in the wings. As of yet though, you still can't do any Mississippi sports betting online. You can use an online variant while you are physically located in a casino that offers a sportsbook but that is all you can do right now. 
Picking Out a Sportsbook
So, while you may not currently be able to conduct Mississippi sports betting online right now, you should keep an eye on the future as this will more than likely change. There are plenty of the biggest name operators that have preemptively set up their online sportsbooks to be launched in Mississippi. These names include the likes of BetMGM and Fanduel who already operate retail sportsbooks in the Magnolia State. Pointsbet even has a deal in place with many of these casinos to promote their site when mobile betting becomes legalized in the state. 
Some other popular names that operate retail casinos and sportsbooks and who may operate online sportsbooks in the state include 
Harrah's, 
Hardrock, 
Golden Nugget 
Palace Casino. 
More will likely follow once the state eases its restrictions for online Mississippi sports betting. You'll hopefully be able to pick a sportsbook Mississippi soon enough.
Most popular bets In Mississippi - A Wide Array of Teams to Support
Mississippi is not a particularly large state and up to this point has not been given the opportunity to represent itself in the major US sports leagues like the NBA, MLB, and NFL. This does not stop the Mississippi residents from finding teams to root for though. There are those who still support their local teams like the Mississippi Braves or the Mississippi Rebels but for the most part, locals have taken to other professional outfits. 
Mississippi sports fans who follow the wild ride of the NFL will typically support one of three teams that come from surrounding states. New Orleans is just down the road a ways from Mississippi and as such, Mississippi residents get behind the New Orleans Saints. The Saints are a beloved team in the region and properly garner the most support from Mississippi residents. The second NFL team that many choose to support are the Tennessee Titans. The Titans also border Mississippi and so have a decent sized following in the Magnolia State. The football team is massive so it's no surprise that many Mississippi residents opted for the Titans as their NFL team. And lastly, a team that Mississippi NFL fans support in addition to the previous two are the Atlanta Falcons. Situated a little further away than the previous two teams in terms of geography, the Falcons still have a strong following in Mississippi.
Apart from the NFL, Mississippi sports fans get behind a couple of different MLB teams as well. There are namely two MLB teams that have a big following in Mississippi, and they are the Atlanta Braves and the St Louis Cardinals. Just like football, Mississippi does not have its own MLB baseball team, so the locals have to put their faith and support in other teams. The Cardinals and the Braves make up most of the baseball sports betting in the state. 
As far as professional basketball goes, Mississippi sports fans get behind the Memphis Grizzlies and the New Orleans Pelicans. These two teams account for most of the NBA betting that goes on in Mississippi right now. Neither of these two teams has been particularly successful in the NBA in recent years but it's less about glory supporting and more about supporting a team that is actually geographically close to Mississippi itself. So, while Mississippi NBA fans could just opt to support the Lakers or the Warriors, they stick by their integrity and support teams in their general area. 
Are betting losses in Mississippi tax deductible?
Unfortunately, you cannot claim your betting losses as tax-deductible in Mississippi right now. No deduction for gaming losses is allowed to be claimed in any way, shape, or form in Mississippi at the moment. 
This is legally due to the fact that online Mississippi sports betting is still illegal, so things are still operating on the fact that you can only gamble at retail establishments. Still, this is a little disappointing but as of right now, it does not seem like it will change any time in the near future. So, while you have to file your betting wins at MS establishments, you won't be able to claim them or your losses, as tax-deductible.
Conclusion to our Mississippi sports betting guide
Mississippi is still crying out for some legal online sports betting but you the residents can still count themselves lucky. There are still plenty of states in the US that still don't allow sports betting at all whether online or in-person. Our team here at Oddspedia will let you know as soon as anything develops on the legality of online sports betting in the Magnolia State. For now, though, you'll have to make do with the option for retail Mississippi sports betting.
FAQs about betting In Mississippi - what you need to know
Can I use mobile sports betting in Mississippi?
Yes and no. You can't use mobile Mississippi sports betting in the full sense as mobile sports betting is illegal in Mississippi. The only way to use a mobile betting feature in the state is when you are physically located within a retail sportsbook. At that time, you can use a mobile betting feature to speed up the process of executing your bets., In terms of betting online from the comfort of your own home, well, we aren't quite there yet in Mississippi. We'll let you know whether this changes in the near future. 
Is online sports betting legal in Mississippi?
Unfortunately, online sports betting in Mississippi is still illegal. Therefore, you cannot place bets on your favorite sports events on the move. However, you can place online bets while in an establishment run by a licensed brand. 
What sports can I bet on in Mississippi?
Once you get to a sports betting establishment, you can place bets on different sports, including American Football, Soccer, and Baseball. You can also gamble on in-state college sports and teams. 
Who can bet on sports in Mississippi?
Since online gambling is still illegal, you must present your ID at a gambling establishment where you can enter and place bets. Remember that the minimum gambling age is 21 years or older, nothing less than that. 
Who can get a sports betting license in Mississippi?
Anyone or any company that completes the Mississippi Addendum and pays an operation fee can get a betting license. However, one of the essential requirements is having a gambling establishment.
Are there any promotions at retail Mississippi sportsbooks?
This is fairly unlikely. You may find that there are one or two casino promotions but in terms of sports betting promotions, you won't likely find any deposit offers or free bet promotions in a retail sportsbook.
Do Mississippi sportsbooks pay gambling tax for me?
In a way yes. They will withhold 3% of your winnings to be paid to the state. They will then send you a form and the IRS a form. You will still need to file this form yourself but yes in a way, the retail sportsbooks are doing most of the legwork for you.