Legal Nevada Sports Betting - NV Betting Laws & Regulations 2023
There are few states associated with all things gambling quite like Nevada, so it would come as a real surprise if they didn't offer some of the best online sports betting in the US.
Much like every other state there are a couple of conditions you need to keep in mind before you go betting on all favorite local teams. Namely, that you must keep a record of your Nevada sports betting wins. Check out the rest of our guide to see how you need to go about paying your betting tax.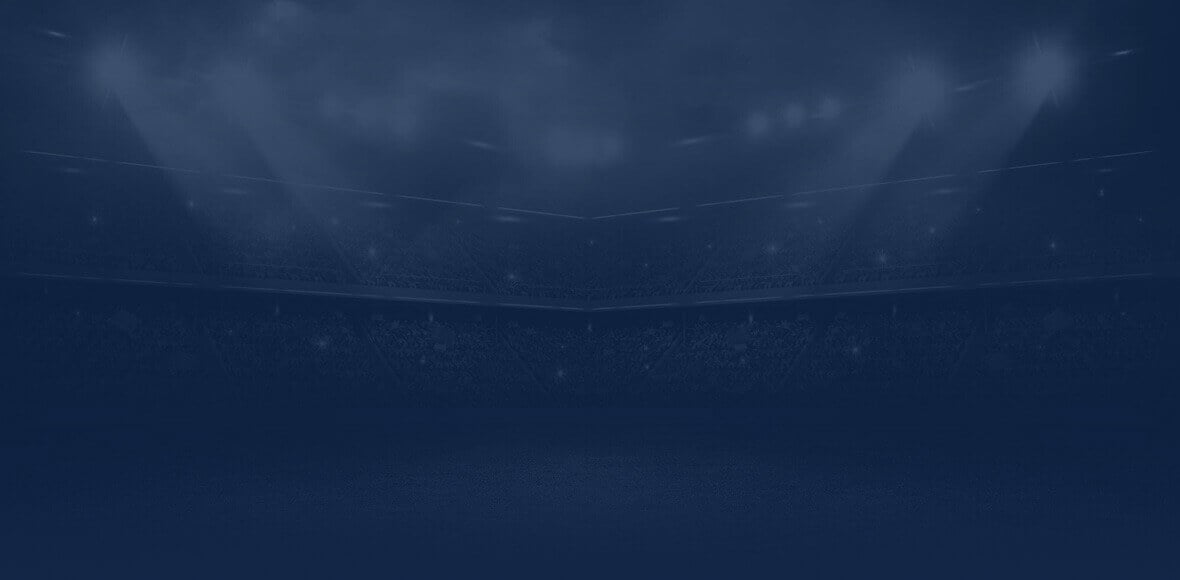 Sports betting In Nevada
Nevada has a lengthy history when it comes to legal sports betting. The first single wager was placed legally in 1949. The state allowed its residents to bet on a host of different sports, as well as place live and off-track horse bets as well. 
The legalization of Nevada sports betting actually came in response to the Great Depression that was happening in the US. Legal gambling was used as a way to generate capital and help alleviate some of the economic strain.
Betting Tax in Nevada
Look, we know that nobody likes paying tax, well, on anything really. Unfortunately, it's just part of the sports betting industry. Don't let this deter you from enjoying a few well-placed bets on your favorite local teams. It's easy to see why so many people choose to do their online sports betting in Nevada, as the state currently has one of the lowest fixed tax rates for online sports betting in the US. 
Where a state like New Jersey will charge a tax rate as high as 8.5% for online sports betting, Nevada has maintained their own tax rate at a meager 6.75%. It may not seem like much a difference but in the long run, that percentage difference can go a long way. This is particularly true when you consider the fact that you'll have to pay 24% federal tax. This will only happen if you win more than $5,000 and if the amount that you won is 3 times the amount that you wagered. These tax conditions remain the same whether you are sports betting online or at your local brick-and-mortar establishment. 
It's pretty important for you to keep a record of all of your sports betting wins and losses. Even those that don't exceed a single $600 win. Remember, the sportsbook you are gambling with will report all of their user wins and losses to the state. As such, you are already in the system. So, keep track of your wins and losses and file them accordingly at the end of the financial year to avoid any sticky situations where you might have to pay additional penalties or interest on your unpaid tax. 
Betting Restrictions in Nevada
There aren't too many betting restrictions to contend with in Nevada right now for online sports betting but there are certainly one or two things to keep in mind before you place your bets. 
Nevada sports betting, like most other states in the US, will require that you are at least 21 years of age to place bets with online sportsbooks in the state. And before any of our younger readers consider a work around for this fact. And what makes Nevada even stricter than most states in this regard, is that you need to sign up for an online sportsbook in person. This means you need to bring your driver's license, passport, or standard I.D. with you when you register. So, there really is no way around the legal gambling age of the state. 
The next thing you need to keep in mind is that you cannot under any circumstances bet with Nevada sportsbooks if you are outside the boundaries of the state. Any bets you place must be placed while you are physically located within the state, whether they were placed online or not. Again, there really isn't much of a workaround for this obstacle so it's best to not even try. The gambling age restriction and the fact that you need to bet within the state itself are really the only two restrictions you need to concern yourself with. Nevada sports betting is completely legal when you meet these two conditions.  
Legal Online Sportsbooks in Nevada
The history of Nevada sports betting dates back to 1949. However, it was not until 2010 that the first online gambling site started operating in the region. Currently, Nevada is crawling with top-of-the-line sportsbooks regulated by the Nevada Gaming Control Board and the Nevada Gaming Commission. 
Operators offer desktop versions and mobile sites, while some have fully developed mobile apps that you can use to place bets regardless of your location. To experience the thrill of online gambling, consider top-rated betting sites like
Pokerstars Sports, 
BetUk, 
BetMGM.
 Some of the most sought-after leagues you can bet on include the
 NFL, 
NBA/WNBA, 
MLB, NHL, 
the NCCA.
Security and Online Betting 
From the day that the state legalized sports betting, Nevada essentially held a monopoly on single wager gambling until as recently as 2018. Quite staggering really to think about the fact that Nevada was essentially the only place you could conduct online sports betting for the longest time. This was due to the federal government passing law in 1992 that prohibited any further state expansions of sports betting. The bill was called the Professional and Amateur Sports Protection Act (PASPA).  
So, while Nevada dominated the online sports betting scene it comes as no surprise that they were the first state to offer mobile sports betting as well. Residents of Nevada could start putting through their wagers online with mobile sites more than a decade ago, as the first site opened in 2010. From then onwards, Nevada was rife with online sportsbooks. 
Picking Out a Sportsbook
While you may have a number of different online sportsbooks to choose from for your Nevada betting, you still have to ensure that you choose a sportsbook that maintains certain standards. These standards include a quality of customer care, security, and the correct licensing. You can find all of this important information here on our Oddspedia website where we cover all Nevada sportsbooks in great detail with our reviews. You'll know exactly what these sportsbooks are offering, the level of security they have and whether or not you can find any exciting sports betting promotions as well. 
One thing that is important to note about Nevada sports betting online is that you still need to register in person. Strange to think that the state that has allowed legal sports betting for the longest time still lags behind in this regard somewhat. Where many states will allow you to simply register online, Nevada will require that you head down to the physical brick-and-mortar sportsbook to get the process underway. Here at Oddspedia, we give you the breakdown on these sign-up processes, how you can make your first deposit and anything else you might need to do to successfully kick off your Nevada sports betting journey.
Most popular bets In Nevada - the Raiders lead the way
Sports betting has already been around for ages in the Silver State and as such has seen countless bets on the biggest and best local team. The bet types indicate a pretty clear trend of betting on the state's beloved home sports teams. 
The most popular bet types in Nevada almost always start with the Las Vegas Raiders. While they may have had a somewhat controversial move from Oakland to Las Vegas, the Raiders still receive plenty of support from Nevada residents. The NFL is a massive sports betting pull and it's no different in the Silver State. The sports betting support doesn't begin and end with the Raiders though as ice hockey fans will back the Vegas Golden Knights until the bitter end. 
College basketball is also an immensely popular attraction for sports betting fans in Nevada. The Nevada Wolf Pack represents the University of Nevada in the Mountain West Conference. They draw tons of betting action from the Silver State residents as the games are always exciting. 
Having a personal stake in a sports team always makes their contents that much more exciting. When you throw in a few cheeky sports bets as well, then it really becomes an edge of your seat kind of stuff.
Are betting losses in Nevada tax deductible?
While we have taken you through some of the tax laws surrounding Nevada sports betting, we haven't as of yet detailed what you can do with your sports betting losses. It operates differently to how you register your Nevada sports betting wins so it's important to have a grasp of this, so you don't miss out on some tax-deductible losses. 
Where you would use the NV 1040 form to file your Nevada sports betting wins at the end of the financial year, you will use a Schedule A form to submit your losses. These Nevada sports betting losses are indeed tax deductible but only up to a specific point. What we mean by this, is that you can't deduct losses greater than the total amount that you have won that year in Nevada sports betting wins. For example, if your total Nevada sports betting winnings amount to $7,000, then you can only claim $7,000 worth of tax-deductible losses. Make sense? It's actually very straightforward. 
This is why we mentioned keeping a record earlier. It's vital that you keep a record of not only your wins but your losses as well. Your betting tickets are important in this regard so keep them stored in a nice little folder so that come tax season, you are all set to write off some of your Nevada sports betting losses with ease.
Conclusion to our guide on sports betting in Nevada
Sports betting in Nevada is a thing of beauty as it makes your sport viewing that much more exciting. It's important to remember though, that you have to live to the age of 21 when you start your betting journey. More than this, you have to bet within state lines if you wish to use Nevada sportsbooks online. 
And lastly, pay your taxes. Nobody likes doing it but to keep your Nevada sports betting fun all above board, it's important that you file the NV 1040 form at the end of the year detailing your sports betting wins.
Regulatory Bodies and Key Gambling Legislation
FAQs About Betting In Nevada
Here at Oddspedia, we are flooded with every type of question from our dedicated readers. Many of these questions relate specifically to Nevada sports betting online so we thought it would be a good idea to answer a few of them for you here in our guide:
Is online sports betting legal in Nevada?
Yes, online sports betting in Nevada is legal. The state legalized online sports betting in 2010, which, in turn, has seen a significant rise in sports betting sites in the region since then. 
What sports can I bet on in Nevada?
American football is the most popular sport you can bet on in Nevada. You can also place bets on college sports from the NCCA. Other popular sports include basketball, baseball, tennis, and boxing, among many more. 
Who can bet on sports in Nevada?
Only individuals aged 21 years or older can bet on sports in Nevada. To this end, sportsbooks will require you to provide your date of birth to ensure you are of age. 
Who can get a sports betting license in Nevada?
Only persons who follow the proper application procedure receive a sports betting license. Once you apply for the license and pay the necessary fee, you may be required to appear before the board to answer more questions before getting the sports betting license.
How do I find the best Nevada online sportsbooks?
That's simple, by checking out our Oddspedia site. Here at Oddspedia we have an expert team dedicated to bringing you the latest information on all available online sportsbooks in Nevada. If you are looking to do some Nevada gambling online, we can help you find the perfect sportsbook to do just that. 
Take a look at our detailed reviews on our site to find out everything there is to know about each and every one of these online sportsbooks in Nevada. You'll be on your way to online gambling Nevada in no time, once you've read through a couple of our sportsbook reviews.
Can I bet on other state specific sporting events if I live in Nevada?
Yes, but you still have to be situated in Nevada to do so. There are plenty of state specific sporting events around the US. This does not mean that you can't bet on them. As long as you are using a sportsbook Nevada and are situated in the state while you place your bets, there are hardly any restrictions on the sporting events you can bet on both in the US and internationally.
What happens if I don't report my Nevada sports betting wins?
We would immediately suggest never reaching this point so that you don't have to find out for yourself. With that said, missing your betting tax payments at the end of the year can result in some pretty stern penalties and additional interest added to the tax that you didn't pay. Trust us when we say, it is far more worth it to just pay your betting tax than it is to try and evade it all together.