Legal Virginia Sports Betting - VA Betting Laws & Regulations 2022
Virginia has recently joined a line of states that have legalized online sports betting. Since the start of 2021 we have already seen a massive rise in online sports betting in the Old Dominion.
Every state in the US requires that you pay tax on your sports betting wins but not all states have exactly the same tax interest rates. Our guide on Virginia sports betting will give you a clear picture on what the tax rate is, how you can file your wins and losses and what some of the betting restrictions are.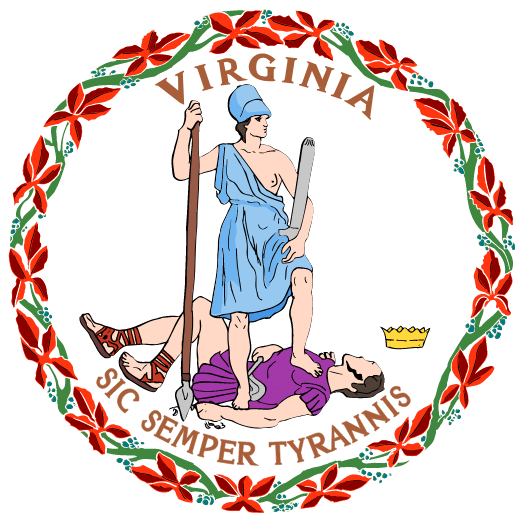 Sports Betting In Virginia
Virginia's gambling history actually dates back to the 1700s where the social elite held a monopoly on all things horse racing. It was reserved for the upper class and had a multitude of different rules and regulations you otherwise wouldn't see today. There was even a first iteration of something like a lottery system in Virginia to help raise money for the colony. 
Since then, it has been a long and difficult road for Virginia to get to where it is today in terms of its online sports betting laws. For the longest time there was no sports betting in-person or otherwise in the state but in recent months, this has begun to change.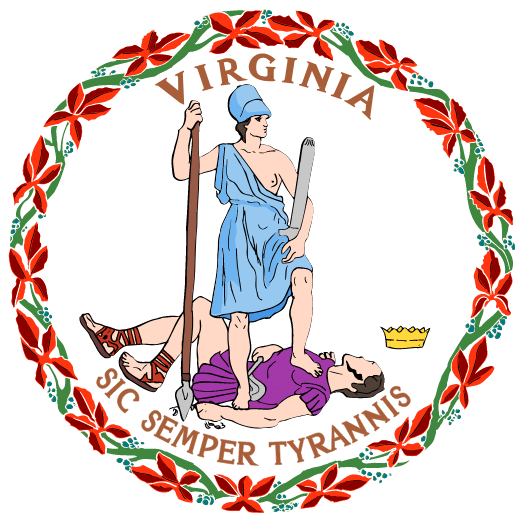 Betting tax in Virginia - Filing your VA1040 on time is Crucial
If you enjoy the process of paying taxes, then you are a rare breed. However, sports betting tax should never simply be shunned and avoided, no matter how much you might loathe it. Paying taxes on your sports betting not just in Virginia but in the US is part of the experience. Don't let a few taxes turn you away from what is an exciting industry to be a part of. 
The current tax rate on your sports betting winnings in a financial year is 15%. That might seem quite high at a first glance but in comparison to some of the other states in the US, it is more than fair. For example, the current flat tax rate on sports betting in Pennsylvania is 36% with some states even going as high as 51%. So, in the grand scheme of things, 15% is not all that bad when you think about it. The 24% federal tax remains the same for all states. A good habit to get into when taking part in Virginia sports betting is to keep a record of all of your wins and losses (try keeping all of your betting slips together as well). This will make filing your VA 1040 tax form at the end of the financial year so much easier.  
In case you were considering not paying your sports betting tax, it is worth remembering that the sportsbook you play with also reports all of their users' wins and losses to the state. As such, you are already in the system and your stats have already been recorded. So, it's best to just pay the Virginia gambling tax that you have so that you can continue to enjoy the benefits of the best sportsbooks without any debt and burdensome interest rates hanging over your head. 
Betting restrictions in Virginia
Even when a state has finally legalized online sports betting, we have found that there are still some betting restrictions to consider. Some of these betting restrictions are pretty common right across the board and some are specific to certain states. 
The most notable betting restriction in Virginia is of course the legal gambling age. If you want to take a stab at some Virginia sports betting you will have to provide proof of identity that shows you are older than 21 years of age. The legal gambling age for Virginia sports betting will not likely change any time soon so for our younger readers who have maybe just turned 18, you'll need to wait a little bit longer.  
Some betting restrictions that are very much state specific to Virginia revolve around betting on youth teams. Virginia does not allow any sports betting on any youth sports team in the state, and this includes college basketball, football etc. Virginia is a football crazed state so it definitely came as a disappointment when Virginia sports betting fans were told they couldn't bet on the biggest college football games. 
And lastly, as it is with all states in the US, if you are using a Virginia online sportsbook then you have to be within state lines. All bets, bonuses claimed and everything Virginia sportsbook related will have to be conducted within the state itself. So, you won't be able to cross state lines and still use your Virginia sportsbooks.
Legal Online Sportsbooks in Virginia
Virginia has been accommodating legal sportsbooks since April 2020. It is among the states that don't limit investors from launching betting sites. The state currently has multiple sportsbooks offering exemplary sports betting services to clients. These include William Hill, FanDuel, BetMGM, and WynnBet. 
Furthermore, you can place sports bets on BetRivers and DraftKings. These betting sites have everything you require to enjoy sports gambling. For instance, they offer multiple sports and allow live betting. Some like BetMGM have live streaming and cashout, two of the main features that make sports betting easy and entertaining. Your only job is choosing a suitable betting site and wagering on sports matches.
Top 11 bookies for Virginia
A brief history of sports betting in Virginia
Online sports betting in Virginia was officially legalized in April 2020. The Virginia General Assembly accepted Gov. Ralph Northam's changes to the current legislature. While the bill had passed, it still needed a series of proposals to outline how Virginia sports betting would operate in the state. The law finally took effect on July 1st but still needed to go through a public comment period. The final regulations for Virginia sports betting online were proposed on September 15th as everything could now go forward without any more hindrance. 
The regulations were tweaked in such a way that residents of Virginia were still prohibited from betting on any youth sports in the state. This included college football and basketball which would have come as a bit of a blow to some. All in all, though, it was a major win for all sports betting fans in the state as some of the best sportsbooks would start rolling out their Virginia sports betting sites in the coming months. 
Choosing the right Virginia online sportsbook
If you were choosing a sportsbook in a state that had already been operating legal online sports betting for a few years, then you would be flooded with a multitude of different options. In the case of Virginia, the first online sportsbook to have its site available for use in the state only came about in January of 2021. As such, the Virginia sports betting scene is still fresh faced in the Old Dominion which makes picking an online sportsbook a little easier for new bettors.
At the time of writing our guide we found that there were currently 7 different sportsbooks for Virginians to choose from. This list of online sportsbooks includes:
DraftKings
William Hill
FanDuel
BetMGM
WynnBET
Unibet
BetRivers
If you are unfamiliar with some of these names, you can check out the rest of our Oddspedia site as we have conducted in-depth reviews for all of them. What will say though is that many of these listed online sportsbooks are all household and trustworthy names. You may want to kick your sports betting journey off by starting with William Hill or DraftKings as both of these sportsbooks are leaders of the US sports betting industry.
Most popular bets In Virginia - a lot of love for the Washington teams
One of the strange occurrences in the US is that Virginia does not actually have its own team in the NFL, NBA, or NHL. This makes the Old Dominion the most populated state in the US to not have a team in either one of these leagues. As such, you'll find that most Virginia residents support teams out of Washington.
Virginia football fans will put their faith in the Washington Football Team (changed their name due to it being rather insensitive). This is where you find most of the bigger sports betting wagers go towards. The NFL is a massive draw for sports betting fans all across the US and it's no different for Virginia residents even if they don't have their own local NFL team.  
For those Virginia residents who love the NHL they support, you guessed it, the Washington Capitals. Virginia hockey fans have found a home in the Washington Capitals and have done so for many years now. The NHL may not be quite as big as the NFL but it's still an exciting outlet for sports betting in Virginia. 
Virginia residents may not have their own major sports franchises to root for right now (we really hope that one day they will) but that has not stopped them from becoming equally invested in the sports betting scene just like everyone else in the US.
Are betting losses in Virginia tax deductible? File your losses up to a point
You now know that you need to file your sports betting wins with the VA 1040 tax form at the end of the financial year. What you may not have known, is that you can also file your Virginia sports betting losses, as they are tax deductible. 
Sports bettors can file their Virginia sports betting losses at the end of the financial year as well but there are a few things to keep in mind. Firstly, you will need to file your losses with a Schedule A form and not the same form you used for your Virginia sports betting wins. Secondly, you can only claim your betting losses as deductible up to a point. Your betting losses cannot exceed your total betting wins. For example, if you won a total of $10,000 at the end of the financial year then you can claim $10,000 as tax deductible. 
It is important that you keep a detailed record of all of your wins and losses. We can't stress this enough. If the IRS does require that you provide proof then you'll need to give them any and all relevant information like canceled checks, betting slips and W-2G forms. You may not ever have the IRS ask you to do this but it's definitely better to be over-prepared than under-prepared in this regard.
Conclusion to our Virginia sports betting guide
Virginia sports betting is all set for continued growth and expansion. You may only have 7 different sportsbooks to choose from right now, but this number will certainly continue to grow. If you feel like the 15% tax rate in Virginia is too high, just remember that it is much, much higher in other states in the US. 
If there are a few key points you take away from our guide it's that you can't sue Virginia sportsbooks outside of the state, you can't legally bet if you are younger than 21 and you can't wager on any youth sports team in the state. If you remember these basic betting restrictions and pay your taxes at the end of the financial year, then you are all set to enjoy your Virginia betting any way you see fit.
FAQs about betting In Virginia - stay abreast of what other bettors wants to know
We thought that it would be a good idea to show you what some of the more frequently asked questions about online gambling Virginia are that we receive here at Oddspedia:
Is online sports betting legal in Virginia?
Yes, online gambling is legal in Virginia. The state opened its doors to sports betting in 2021, which saw multiple brands launch sportsbooks in the region. Therefore, feel free to place sports bets without worrying about legal repercussions. 
What sports can I bet on in Virginia?
You can bet on different sports in the state. Some of the popular sports in the region include American Football, Soccer, Tennis, and Golf. You can also wager on NBA matches, one of the most competitive basketball leagues in the world. Unfortunately, you cannot bet on any college matches played by Virginia-based teams. 
Who can bet on sports in Virginia?
Virginia allows sports betting from any individual age 21 years or older. The state requires operators to confirm the age of their clients before offering them access to their sports betting products. 
Who can get a sports betting license in Virginia?
Any entity can apply and get a sports betting license in Virginia. The same applies to any individual who meets the criteria and pays a fee for the license. However, The Virginia Lottery has a period for applying for a betting license, so you cannot file the application whenever you want.
Who are the best sportsbooks in Virginia right now?
We get this question a lot and at the end of the day it is fairly subjective. Here at Oddspedia, we have conducted a review for every one of the sites available in Virginia right now. We then use those reviews to help us create rankings of the best sportsbooks. You can check out our site to see what sportsbook Virginia we think is currently leading the way.
Do Virginia sports betting sites offer promotions?
Yes, and we make sure that you don't miss out on any of these opportunities. Here at Oddspedia, we cover all the latest bonuses and promotions from the best Virginia sports betting sites. You can check out exactly what's on offer, how you can claim these promotions and what some of the wagering requirements are as well.
Can I live stream sport on all Virginia sports betting sites?
Not necessarily. Many of the best Virginia sports betting sites will offer a live streaming service that may be for free or may require a deposit to access. Our reviews of the best Virgina betting sites will always let you know if you can access a streaming service on these sites to watch your favorite sporting events.