Betting on baseball - make sure you have all the major leagues at your disposal
The sound of the bat cleanly striking the ball echoes through the stadium as another home run gets hit. Sound familiar? It will if you're a fan of baseball. Baseball is synonymous with the US but over the years the game has grown beyond just the States and moved towards the major Asian and South American countries as well. The game continues to grow and grow in popularity and with this growth comes more baseball betting sites. When you find a baseball betting site that provides you with a genuinely exceptional online gambling experience, your baseball viewing only gets more exciting.
All that matters when it comes to finding the best baseball betting sites, is what they are offering you as a bettor. You may find a baseball betting site that offers a generous welcome bonus but lacks diversity in its offering of baseball leagues. It may be the opposite way around. Whatever the case may be, you want to find a baseball betting site that is going to offer you a balanced gambling experience. The best sites will be sure to make all the major baseball leagues around the world available on their platforms. This would include the MLB in the US, the Nippon Professional Baseball league in Japan, and the KBO league in South Korea. 
The best sportsbooks may even go one step further and offer you odds on the lesser-known leagues as well. At Oddspedia, we'll help you locate the best baseball betting leagues in the US right now. 
The biggest upsets leading to the biggest baseball betting wins
If you love baseball but are unsure if you want to take a stab at baseball betting then we have a recent story for you that might just spur you on to take up the baseball gambling mantle yourself. 
One of the biggest MLB upsets happened in a recent season where the Houston Astros took on the Detroit Tigers. The Astros were pegged as massive favorites with monkey odds of -500 to -575 being found on all of the major US sportsbooks. The Tigers on the other hand were tipped at +425 underdogs. Of course, we wouldn't be telling you this story if there wasn't a major upset. So of course the Tigers managed to come out of the game as 2-1 winners. The biggest part about this was the massive loss (and subsequent win for a few punters) in the betting world. 
Plenty of punters loot tons of money as they naturally put their money on the Astros. The sportsbooks made a killing but for the few punters who took a shot in the dark and placed $300 bets on the Tigers. Well, they walked away with some handsome profits from a game expected to be a wholly one-sided affair. 
How To Start Betting
Everything You Need To Know In 5 Easy Steps!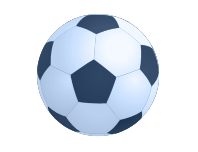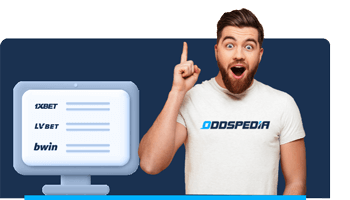 Pick A Highly Rated Sportsbook
Find the right betting site for you and sign up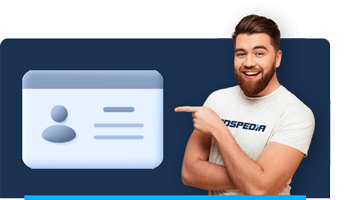 Fund Your Account
Make a deposit with the payment provider you prefer. Consider responsible gambling features and bankroll management.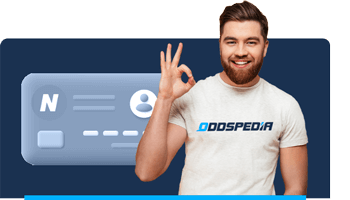 Claim the Bonus
Many betting sites have a welcome bonus or free bet, which you can claim after making the first deposit. *never forget to read the small print!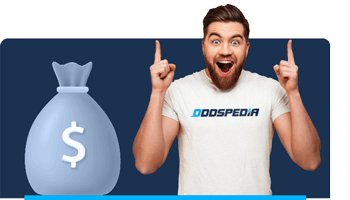 Choose An Event To Bet On
Find an event you are interested in, select a betting market that appeals to you the most and "click" on the odds.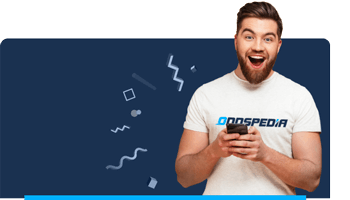 Start Betting
Go to the bet slip and input the details of your desired bet and confirm the wager.
Markets available for baseball betting - a multitude of different markets available 
There are plenty of baseball betting markets for you to choose from, especially if you pick one of the best baseball betting sites that are going to provide them for you. You could bet on a number of variable markets such as how many home runs 1 player might hit or how many times a pitcher will throw strikeouts. Here are three betting markets that we have chosen for you to keep in mind: 
Championship winner
A betting market that can add an additional layer of excitement to any of the major leagues you are betting on, is a championship winner bet. This bet is as straightforward as it sounds. All you need to do is make your pick for the team you think might go all the way and win the final. If you were betting on the MLB you might pick the Boston Red Sox to take the title. 
You will be given a set of predetermined odds before the season kicks off. These odds will change throughout the season so you can technically still make this bet halfway through the season but your odds may be less appealing if the time you like has had a good start to the season. So, make your picks early and follow your team through the season as they attempt to win the ultimate prize in baseball.
Outright bets
An outright bet is also a pretty simple betting market to understand. For example, the Cubs are taking on the White Sox and you want to place a wager on the game. You decide to go for the Cubs because they are on a hot streak right now. So, you would place your bet on the Cubs being the outright winner of the game. If the game ends with a White Sox win, you would have lost your bet. If the game ends in a tie (highly unlikely), your bet loses as well. If the Cubs win, you'll take home some nifty profits. Simple right?
Runs total over/under
An over/under bet is a little bit more complex than the previous two markets we mentioned but that doesn't necessarily mean that it is difficult to win. An over/under market in baseball is simply the punter predicting how many total runs there might be in the game. 
For example, you decide to bet over 6.5 runs in the game between the Cardinals and the Red Sox. The game finishes 5-3 to the Cardinals which equals a total of 8 runs. You would have just comfortably won your bet.
The lower you predict your over the less profitable your odds will be. The higher you predict your underscore, the less profitable your odds will be. So, you can dictate your own risk with an over/under bet which is why so many punters enjoy using it. 
How we evaluate baseball bookmakers - what to look out for
The US is flush with sportsbooks right now, especially since so many states are now relaxing their sports betting laws. As such, there are a number of different baseball betting sites for you to choose from. Here at Oddspedia, we carry out a number of objective and honest reviews of these baseball betting sites. Here are a couple of factors that we take into consideration when conducting our reviews:
The range of baseball leagues
If you are a baseball fanatic then chances are you want more than just access to the MLB. Of course, the MLB is the biggest baseball league in the world by some distance so you'll always want to make sure that the site has the season's games available. Our reviews make sure that the odds are in line with the current industry standard and that there is at least a decent selection of betting markets on the games available. 
Aside from that, we check to see what other baseball leagues are offered on these baseball betting sites. We'll let you know in our reviews whether or not you can bet on the major leagues in South America, Korea, China, and even Iran. 
Live betting and live streaming
As all baseball betting fans know, a game can take up to 4 hours to finish. This leaves a lot of room for variable change throughout the gamewhich makes live betting on the sport that much more interesting. As such, our reviews of the best baseball betting sites always make sure to include a section on whether or not these sites offer a live betting feature. We'll let you know if the live betting feature runs smoothly and without any delays. Not only that, but we'll cover what kind of live betting markets are available for a typical game as well. Live betting kicks the excitement of online betting up a notch so you'll always want to make sure that the sportsbook has a solid in-play betting feature. 
Something that we find equally as important here at Oddspedia is a live streaming feature. If you have just placed a bet with a baseball betting site then there is nothing better than settling in to watch the game on the same site. These live streaming features need to run seamlessly, without any buffering. Furthermore, we check to see that there aren't any exorbitant fees needed to access the feature. And lastly, we cover what kind of baseball games are covered by the service. We don't just want to see the odd one or two games but rather a diverse offering of the biggest games throughout the season. 
Promotional offers
And lastly, we will always make sure to let you know about any exciting promotional offers that could give your baseball betting the boost it needs. Our reviews of the best baseball betting sites will cover every kind of offer from a deposit match welcome bonus to a promotional free bet. You'll know exactly what is on offer with these sites and what rewards you could potentially claim. 
Tips for finding the best baseball bookmaker for you - helping you with your search
Baseball may not be as popular as basketball, football or soccer on an international level but it still has a massive following. It comes as no surprise that there are so many different baseball betting sites in the industry right now. What this does do, is make your job of picking one of these sites a little more tricky. We are here to tell you that it doesn't have to be. 
Here at Oddspedia, we provide our users with access to a plentiful supply of betting resources. Everything from detailed reviews of all the best baseball betting sites to where you can find the best odds for live games. And while all of the resources on our site can make your search a lot easier, you still need to have some idea of what kind of site you want to bet with. 
We always recommend to our users that they come up with a few aspects or features that they want to see on the best baseball betting sites. For example, you may need access to very specific payment methods in which case you would want to filter our operator reviews by payment method. This will cut your search time in half and you'll be betting with a site that offers your preferred payment method in no time. 
Whatever the situation might be, take some time to assess some of the things you need or absolutely can't live without on these sites and then plug that into our filter. From there, you'll find a host of different baseball betting sites all matching your criteria. 
Conclusion to our guide on the best betting sites for baseball 
You should now feel a little more confident about finding a baseball betting site that is going to suit your needs. Remember, we can take you pretty far with our reviews and all our other betting resources here at Oddspedia but you need to keep a few personal preferences in mind while you shop around on our site. This will cut your search time in half as you can use our filter to sieve out the sites you don't want to see and leave only the ones that are going to be right up your alley. Check out the rest of our site to get on your way to find the perfect baseball betting site.