Betting on boxing - the basics 
Before we get into how we have selected our recommended boxing betting sites, let's take a quick look at betting on boxing in general. 
If you're not familiar with boxing, matches see two fighters go head to head over 12 rounds. Each round lasts three minutes, with a one minute break in between each round.
Boxing matches are scored by judges, who give points when players land clean hits. If after 12 rounds both boxers are still standing, the one with the most points wins. If a player is knocked out or deemed unfit to continue by the referee, then their opponent will automatically win the match.
There are eight weight divisions in boxing, from flyweight up to heavyweight. Players can move up and down divisions to fight other opponents by putting on or losing weight.
Unlike team sports, boxing fights don't take place within a league or competition. Fighters are competing to win the various belts on offer. They must fight their way up the ladder until they're able to secure a fight for a belt. 
There are five main belts that are contested for at each weight level - WBA, IBF. WBO, IBO, and WBC. Different fighters can hold the belts at different times. If a fighter holds all five belts in a single weight class, they're known as the unified champion.
Biggest boxing betting events
Boxing is hugely popular among sports betting fans, and it's also one of those sports that is known for attracting huge bets by celebrities, wealthy people and even boxers themselves.
For example, the Floyd Mayweather vs Connor McGregor bout in 2017 saw bookies pay out several million dollar winnings after a few bettors made huge wagers.
As with most sports, it's the biggest matches and title fights that are most popular among bettors. However, as fights rely on the two participants agreeing a financial deal before they take place, there's no strict set structure to the boxing calendar.
One of the most anticipated events for this year is the proposed Anthony Joshua vs Tyson Fury fight. The two British heavyweights have been in discussion for months for a unifying title fight, with it believed to be set to take place sometime in the summer.
Boxing is also popular among bettors as you can never discount an upset. One of the most memorable occurred back in 1997 when 50:1 outsider Curtis Woodhouse faced up against Dean Marcantonio. Despite the odds, Woodhouse bet $5,000 on himself and took home $250,000.
How To Start Betting
Everything You Need To Know In 5 Easy Steps!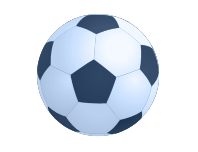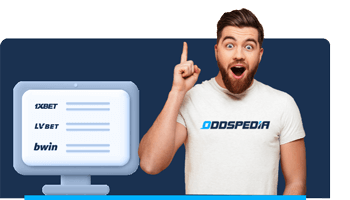 Pick A Highly Rated Sportsbook
Find the right betting site for you and sign up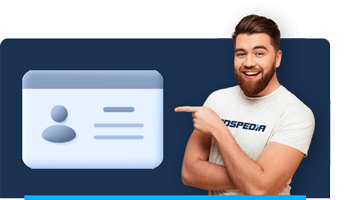 Fund Your Account
Make a deposit with the payment provider you prefer. Consider responsible gambling features and bankroll management.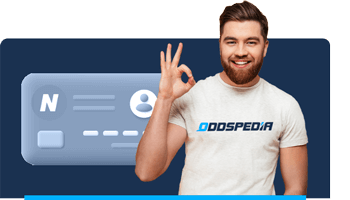 Claim the Bonus
Many betting sites have a welcome bonus or free bet, which you can claim after making the first deposit. *never forget to read the small print!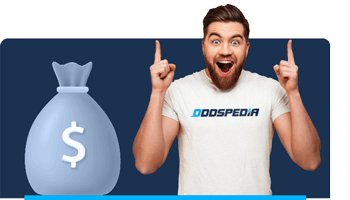 Choose An Event To Bet On
Find an event you are interested in, select a betting market that appeals to you the most and "click" on the odds.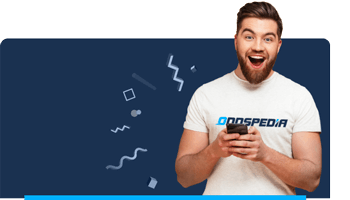 Start Betting
Go to the bet slip and input the details of your desired bet and confirm the wager.
Markets available at boxing betting sites 
There are many different betting markets on offer when it comes to boxing. To help you find your preferred market to bet on, let's take a look at the most popular boxing bets followed by some more niche options.
Most popular boxing bets
Fight result - The simplest and most popular of all boxing bets, this is a wager on which fighter will win a contest, or whether it will end in a draw. While draws aren't hugely common in boxing, they do still happen, so this is certainly something to keep in mind.
Win by - If you want to up the ante a bit, you can back a fight to win and also bet on the method of victory. The options are to win by knockout or technical knockout, by decision, or by disqualification. A decision is based on the referees' point scoring if a match lasts the full twelve rounds. Disqualification is also rare but can occur if a fighter breaks the rules, the most famous example being when Mike Tyson was disqualified for biting Evander Holyfield's ear.
Round betting - Another popular boxing bet is to bet on which player will win a particular round based on the judge's scoring. Many bookies allow you to bet on the winner of any of the twelve rounds.
Under/over round betting - Another round-based bet, here you're betting on the fight to last under or over a certain number of rounds. For example, you may wager on a fight to last less than four rounds.
To go the distance - Think a fight is evenly matched and that neither contestant is vulnerable to a knockout? If so, you may want to wager on the fight lasting the whole twelve rounds.
Niche boxing bets
Ground round betting - This is a slightly different bet where you wager on a fighter to win a group of rounds, such as rounds one to three. As there are more variables involved, this bet is often considered pretty tricky to correctly predict, but it can offer some great odds.
Double chance - This is a wager offered by some boxing betting sites that allows you to bet on two variables. For example, you may bet on a fighter to win in rounds one to six or on points. This allows you to cover more bases with your wager.
Specials - Some bookies also offer 'special bets' which are based on more arbitrary variables. For example, you may be able to wager on whether the fight will be one in an odd or even numbered round.


Welcome Offer 100% Free Bet up to €20


100% Welcome Bonus up to 7BTC!

100% Bonus on the first deposit up to €/$130!
How we rank boxing betting sites
Virtually all online betting sites offer boxing markets, so we've been very selective to ensure we only bring you the best of the best. Here are the factors we consider when reviewing booking bookmakers.
How competitive the odds are
At the end of the day, any kind of betting all comes down to the odds. Our job is to find the boxing betting sites that offer you the best odds. 
These days, due to how easily and quickly information is accessed, there's often not a huge amount of difference in the odds at different bookies. However, even a small difference can have a big impact on your potential winnings. This is especially true if you're betting large amounts.
This is why we always compare the odds of a sportsbook to what other betting sites are offering. We only recommend boxing betting sites with competitive odds, for both popular and niche markets, to ensure you get a good deal.
Live betting
Live betting is hugely popular across many different sports now, and this is particularly true for boxing. After all, nothing quite compares to the thrill of placing your bets as you watch the action unfold before your eyes.
For this reason, we carefully examine the live boxing betting offering of each sportsbook we review. When we do this, we firstly check how widely available it is, i.e. how many fights can be bet on live.
We then check how well the live boxing betting works, including how many bet types there are, how easy it is to quickly place bets, and how quickly the odds update. We then select sportsbooks that tick all these boxes, ensuring you a smooth live betting experience.
Live streaming
As well as live betting, more and more betting sites are now offering live streaming of sports events. This includes boxing matches. The great thing about this is you can easily watch boxing fights through your betting account, whether on phone, tablet or email.
While you may not be able to watch expensive pay-per-view fights, we look for sportsbooks that offer a good range of boxing live streams. We also make sure that the quality is decent and that the streams aren't laggy.
How far in advance odds are available 
Another factor we look out for is how far ahead the bookmaker releases their betting odds. This is especially important when it comes to boxing, as fights are often speculated over many months in advance. 
Many boxing fans like to get their bets in early, so we look for bookies that release odds well in advance of a fight. This means you have plenty of time to do some research and make a well informed bet, instead of rushing to do it just before the fight begins.
Some boxing betting sites even let you place bets on rumored fights that haven't even been confirmed yet. If the fight doesn't end up happening, usually you'll just get your stake back. We especially prioritize boxing sites that offer this feature.
Boxing bonuses
Many bettors love to claim a sportsbook bonus, so we look to find the best deals for boxing fans.
After all, often you'll find sportsbooks that offer bonuses exclusive to certain sports. So, an MLB free bet won't be of much use if you're only interested in boxing.
To help you overcome this, we recommend sportsbooks that offer bonuses that can be used on boxing. We also look for sportsbooks that offer boxing-specific bonuses. For example, betting sites often offer special promotions for big fights. We bring you the bookies with the best deals and the fairest bonus terms and conditions.
We also check a sportsbook's loyalty program to check whether you can earn rewards from betting on boxing matches.
Tips for finding the best boxing bookmaker for you
We've picked out the best boxing betting sites, but you still need to choose the right one for you. Here are some helpful tips.
Review the bookie's usability 
User experience is often greatly determined by personal preferences. After all, most online sportsbooks put a lot of money into designing their site and the various features they offer. This means all typically offer a fairly good user experience. But to find the one that best suits you, it's best to try it out first.
You can easily do this just by visiting the website and clicking around to see how well everything's laid out and how easy the site is to navigate. If you want to bet on your mobile, you can check the reviews in the App Store of your chosen device. This will give you an idea of a betting apps usability without having to download it.
Check your preferred payment method is accepted 
There's often a fair bit of variation when it comes to the payment methods accepted by different betting sites. Sure, pretty much all sportsbooks accept debit cards, credit cards, and wire transfers. However, not all boxing betting sites accept the likes of PayPal, Neteller, Skrill, or Paysafecard.
This is why it's important to check if your preferred payment method is accepted before signing up to an online betting site. This will allow you to easily deposit and withdraw funds via the method of your choice, whether that is with an e-wallet, prepaid card or bank transfer.
Read bonus terms & conditions
All the sportsbooks we feature offer boxing bonuses. However, you should always review the terms and conditions to ensure there are surprises. Terms like wagering requirements, win limits and minimum odds have a big effect on how you can use your bonus, so it's recommended to give these a read before claiming an offer.
Best boxing betting sites - conclusion
As one of the world's most popular sports, full of drama and capable of producing shocking upsets, boxing is hugely popular among bettors. Luckily, thanks to our list of the best boxing sites, you can easily pick a top sportsbook and get betting right away.
All the bookmakers we feature have been put through a detailed review process. This ensures you a great boxing betting experience, whichever one you choose. In order to help you choose the best possible bookie for you, however, remember to check whether the boxing bonuses are to your taste, that your preferred payment methods are accepted, and that the site's design and features like live boxing betting are up to scratch.