Neteller Betting 2022 - Bookies That Accept Neteller 
Neteller is one of the most popular online payment methods that are accepted by bookies. Therefore, you will find it in almost any bookie in the market. Several features make Neteller a preferred payment method by most bookies. First, the payment method accepts players from around the world. It can also be loaded using other methods, including bank and credit cards. Besides, thousands of merchants around the globe accept it. Therefore, you can complete your payments fast right on the website. This article looks at some features of the method and ways to use it on your bookie.
How to start betting with Neteller?
Everything You Need To Know In 5 Easy Steps!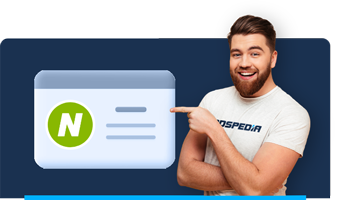 Open A Neteller Account
Register, create a Neteller account and add some money.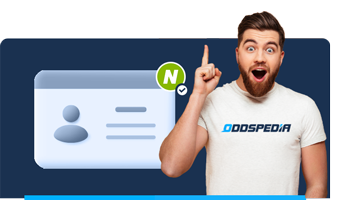 Visit Your Desired Sportsbook
Log in to your sports betting account and register the payment method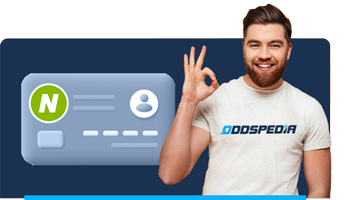 Access The Cashier Page
Go to the cashier/payments page and select Neteller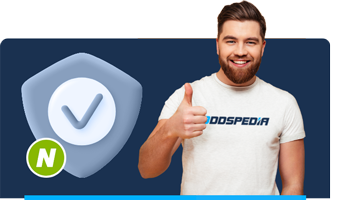 Deposit Funds
Enter the total amount of funds that you wish to deposit and click on the deposit button.
Confirm Deposit
Confirm that the funds have been added to your balance at the sportsbook and continue betting.
About Neteller - What Makes it a Good Choice?
A few things make Neteller a great choice for bookies and bettors alike. First, it accepts different currencies, which makes it convenient for players from different jurisdictions. It is almost free in most Neteller Sportsbetting platforms, meaning that players get almost all their winnings and play with the entire amount they deposit. Neteller withdrawal process is also very short, making it convenient for people who need their cash fast. It also has very few restrictions in the deposit and withdraw limits.
How Does Neteller Work?
Neteller is an e-payment service that you can use to transact with your bookmaker. It also works as an e-wallet where you can save cash for use later. To send cash, you just need to have a recipient email and send cash. You can send cash to your bank, card and other recipients.
Neteller App
You can make fast transactions and other processes on your Neteller account using its Android and iOS platform. The app is light, easy to navigate and optimised for use with small screens. It enables mobile users to make transactions on the go, load cash into the account, Neteller signup, pay invoices and update personal information. To install the app, head to your app store, search for the app and download.
Costs and Fees
The primary service for the payment provider is transferring cash. The average Neteller fees for transactions is about 1.5% of the amount transferred. However, most bookies absorb the costs of transferring cash to and from your account making it free for punters. Check the charges with your bookmaker. There are no fees for storing your cash with the payment provider.
How to Use Neteller for Betting
To use Neteller for betting, you need to open an account with the bookmaker, deposit some cash, connect it with your account and start transacting. You can transfer as much as is allowed by your bookmaker in a few, easy to follow step. Here is a quick look at some of the steps.
Opening Neteller Account
Opening a Neteller account involves heading to the website and clicking the sign up button. Then, fill the spaces provided for your biodata, contact information, country and currency. The entire process take about three minutes and can be done on any device, both at the mobile website and the app. Once you complete the opening, you will get a verification email from the account. From the point, you can load your account and transact.
Depositing To Your Sportsbook Balance
To deposit cash to your account, head to your bookmaker and navigate to the cashier section. Pick Neteller from the available methods. Then enter the amount that you would like deposit in your account. You will be asked to enter the email address for your Neteller account and complete the deposit process. You can deposit as many times as you wish unless the bookmaker has some restrictions.
Withdrawing from Your Sportsbook Account
The Neteller withdrawal process is as simple as the deposit procedure. However, it differs depending on your bookmaker. Most bookmakers require you to head to the cashier section and select your withdraw method. Then, proceed to put the deposit amount and the Neteller email address before completing the transaction. Some bookmakers only allow you to withdraw with the method that you had used for the deposit. Check the terms in your account.
Which Countries Accept Online Betting with Neteller?
Neteller is accepted by most of the countries around the world. Players from across Europe in countries like Germany, France, the UK and Holland can use the account for deposits and withdrawals. This account also covers much of the Asian countries, Middle East and Africa. In most of the countries, there are no restrictions to what transactions you can complete with the account. Besides, the fact that the account accepts local mobile payment makes it easy for players to load their accounts and complete transactions on the go. However, there are countries where the Neteller card is not available, as it works in the SEPA region. Otherwise, all others can access their account on desktop or mobile devices.
The Best Online Betting Sites That Accept Neteller
This payment provider is accepted by thousands of bookmakers from around the world. Players on such leading bookmakers such as 888, Betway, Bet365, Bwin, 1XBet among others. A list of each other methods along with the terms for each bookie is available on the table below. Please go through it and find out how much your favourite bookmaker charges for transactions with the payment provider. The list also shows the Neteller limits for different bookmakers.
 
Neteller Betting Bonus
Unfortunately, most of the bookmakers do not use the payment for most of the promotions. However, a few allow you to make your deposits with the method and access bonuses. Therefore, make sure that you read all the terms and conditions before making your first deposit.
Conclusion: Finding Good Bookmaker That Accepts Neteller 
Given that there are thousands betting sites that accept Neteller, it may be hard to pick one that best serves your betting need. Here are some of the things to check when picking one. Best betting companies that accept Neteller deposits have flexible terms for transacting with the account. These terms may include low or no fees, fast withdrawal terms and use of the deposits for promotions. Pick a site that has the best terms for the method.