We're all

About sports

Oddspedia was founded in 2013, and we are committed to providing all the information required to enhance the experience of sports fans around the world.
We are

Oddspedia

It doesn't matter if you're getting your first taste of sports as a fan, or if you're a seasoned sports bettor with decades worth of experience. Oddspedia is here to give you the tools you need to develop your knowledge and give you a better chance of success when you take on the betting markets. After over 20 years in the industry, we have developed advanced systems and worked with our global network of users to provide easy access to the data, information, expert picks, and insights that sports fans and bettors value the most. Quality, consistency, and reliability are at the core of everything we do. We want to make our offering accessible to everyone, and that's why the information we provide is absolutely free. No matter who you are or where you're from. Our primary mission is to...
Make The World a
Better Betting Place
At Oddspedia, every single day we work hard and give our best to provide our visitors with the sports betting portal we were always looking for ourselves as players. Our love and passion is reflected in our outstanding product.
The world of sports moves so fast. We work hard to give you access to the information you need as quickly as possible.
Our team of experts work together with our users to continuously improve what we offer.
Safety and security are a crucial part of what we offer. We protect any information you share and will always make you feel welcome.
You will only get value out of information if it's accurate. Our rigorous internal processes mean there is no margin for error.
Uncertainty is what makes sports exciting, but it also means we have to rise to the challenge to be nimble and solve problems.
We are driven by our love of the game. We live and breathe sports and it shows in what we do.
Our

Strenghts

One of the largest and internationally operating iGaming affiliates. For more than eight years we generate leads and players for operators in 190 countries around the globe.
230 Trusted bookmakers rated by Oddspedia
$100 000+ in bonuses and promotions
2000+ Events each day
30+ Sports
10,000+ Leagues
2000+ Events Each Day
Best prices for any event at any time
4 000 000 000 odds in our system
Deep analysis for odds movement
Powerful betting tools
100+ educational articles in 12 languages
Youtube Channel with 900+ Videos
Opinions from 40 000+ experienced users
12 Languages
2700+ Active tipsters
50 000+ tips
Our

Tools

One of the largest and internationally operating iGaming affiliates. For more than eight years we generate leads and players for operators in 190 countries around the globe.
If you want to win at sports betting, you need to find "positive expected value". This can be complex and time consuming to calculate. However, we carry out in-depth analysis to highlight when a bookmaker is offering higher than average odds for a certain bet. The result is a list of bets of that have positive expected value for you to choose from.
Our Sure Bets system is one of the very few avenues to guarantee profit in sports betting. The application of advanced models and mathematical formulas to all available odds from bookmakers for a specific event lets you split your stake across different market options to secure a positive return on your outlay.
Wisdom of the Crowd is a proven theory in sports betting. The more knowledge and opinions you have access to, the more refined your own predictions will become. Our Tipster Community gives you access to thousands of picks from real sports bettors across all major sports. You can use the opinions of others to inform your own, or simply follow our most successful tipsters.
Our

Reputation

Not only are we a trusted source of information for sports fans and bettors, but Oddspedia is also often cited by the biggest publications in the world. Here are just a few of the organizations that use Oddspedia.
Our

Awards

Despite working in one of the most competitive global industries, Oddspedia has received multiple awards that recognize the quality of our offering.
Meet

The Team

To deliver the best possible experience for our users, we have to work with some of the top talent in the industry. We have built an internal team of experts, and regularly work with external contributors who are known for providing highly skilled analysis of sporting events and providing specialist education on all things betting.
"I am an online betting expert with more than 10 years experience in the field. For the last 5 years I have worked as a Product Owner for one of the greatest sports Betting portals."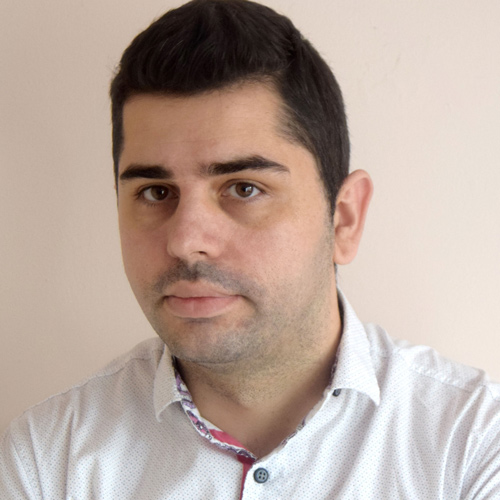 Yordan is a lifelong sports fan and betting expert with more than 10 years of experience in the industry. He covers all aspects of iGaming and will help you find the best bets due to his unique insights and analysis. Enjoys night-long betting sessions, highly passionate about eSports and Basketball.
I love sports and everything related to them. My passion is football! I am a huge fan of English Football - from Premier League through Championship, FA Cup all the way to FPL. I am a regular bettor for more than 15 years. I have worked also as a manager at a land-based bookmaker shop. The last 7 years I work as a product designer at Oddspedia.
I have been interested in every single sports since I was a child. I started to give advice to my cousins so they can make money while gambling, and then I started collaborating with Oddspedia in our show Odds On to help everyone interested in sports betting. I love Serie A, Ligue 1, Turkish Super Liga and German Bundesliga. I love ice hockey and follow NHL and Swiss League.
I am a sports fan. For me there is nothing more exciting than the capital city derby Pumas vs América. And although I wear the blue and gold jersey, I love to go out with my friends to watch and bet on the matches of our favourite European leagues. I'm a fan of cleats and playing football, even if the ball doesn't love me as much as I love it.
I have been in the industry for 10-plus years, making various stops across Canada while gaining tremendous experience within the sports and betting landscape. My time with the well-established North American app theScore and theScore Bet was extremely valuable, giving me insight to help give you an edge on your wagers. Follow along for my picks, strategies, and more.
Daniele has been a football journalist for the last 15 years and he's a regular tipster on our "Odds On" videos. He watches dozens of games every week, whether it is Serie A, Champions League, Europa League or other international competitions. He's always providing excellent analysis and betting tips - and if you followed his videos you'd know he knows how to nail an ACCA! When he's not watching (or playing) football, he loves reading, cooking and swimming.
I am a latecomer to the sports betting fraternity. But I have always followed sports where ever I have been In the World. From being lucky enough to watch Rugby Sevens in Hong Kong or a Bundesliga Match at the Olympic Stadium in Berlin. One of my earliest memories is my granddad taking me to watch Bristol City v Rotherham Utd at Ashton Gate, in the seventies. So I guess I caught the bug from there. As for my sporting prowess or lack of. I was pretty much a joe average across a range of sports. With only playing hockey at any recognized level. I also enjoy pub games and I am not too bad at darts or pool, even if I do say so myself.
I have been interested in sports for as long as I can remember. My fondness for sports betting grew with time and the opportunity to work at Oddspedia was the perfect scenario for me. My aim is to give my best in order to help our users have the best possible experience and get the most our of their bets.
Get

In Touch

You have a question for us? Reach out and we will be happy to answer it!

Help us make a better site, tell us what you think.
All feedback welcome!