 Stake.com Payment and Withdrawal Methods December 2022
Stake.com is predominantly a cryptocurrency betting site, which means its payment option are mostly crypto-wallets. It tries to consolidate betting to use one form of currency, accepted worldwide. Bitcoin is the preferred currency and is used both in the casino and sports betting section.
Ethereum, ripple, Bitcoin cash, and litecoin are some of the cryptocurrencies used. They can convert the currency to the preferred form. Contemporary games prefer Bitcoin betting, thanks to its security, versatility and stature. Also, the bookie regularly updates the value of Bitcoin in terms of Dollars for easy conversion.
Stake.com Deposit Options and Limits
There is no recorded maximum amount one can use on stake.com. Any fluctuation in the price of Bitcoin affects the base amount in dollars, not the maximum amount one could deposit. However, the welcome bonus is capped at $100 worth of Bitcoin. Past that, any additional amount does not attract any commensurate returns.
Bitcoin lead leads the pack with a deposit wallet among the cryptocurrency. It is the biggest of them all with a significant following. Transactions done using Bitcoin have a unique crypto wallet which syncs with the other listed wallets. Other payment options include Ripple, Tron, Ethereum and Litecoin. Since cryptocurrency is still a new concept in gaming, Stake.com borrows its operations from Primedice. It is a renowned crypto betting site which lists bets with the amount and equivalent to hard currencies such as USD.
The same concept applies to withdrawals. Players are advised to use the same crypto wallet used when depositing since it offers speedy transactions. It also saves transaction costs when moving digital currencies from one medium to another.
Which Credit and Debit Cards Are Accepted?
No Credit or debit card offers direct services to stake.com since the currency of payment is different. Cryptocurrency has its unique currency wallet, which cannot link directly to stake.com. The only way is to send the money to either of the listed cryptocurrency on stake.com for conversion before being utilised by the bookmaker.
Is PayPal Accepted?
PayPal is not directly accepted on stake.com. However, it can pay directly into the crypto wallet for conversion, and then be moved to the wallet. Furthermore, there is no limit on the amount one can deposit or withdraw from the bookie. It emanates from the open transactions on the platform. However, based on the terms and conditions of the promotion, there is a commensurate transaction limit based on the trading value.
How To Fund Your Account
Everything You Need To Know In 5 Easy Steps!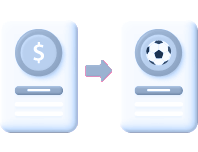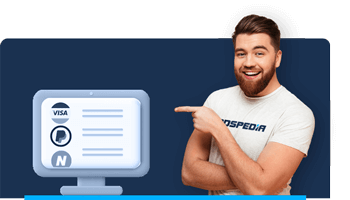 Go To Your Sports Betting Site
Log in to your sports betting account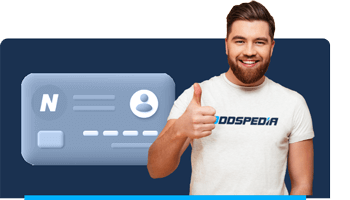 Visit the Cashier Page
Locate and enter the cashier/payments page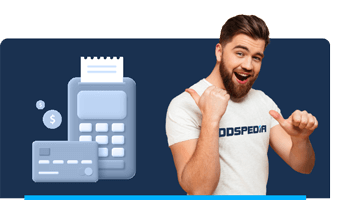 Select A Payment Method
Choose your preferred deposit method and input required details *With most sportsbooks you need to set a payment method in the registration process, this is then used for both deposits and withdrawals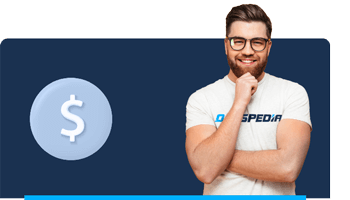 Enter The Deposit Amount
Enter the total amount of funds that you wish to deposit into your sports betting account and click on the deposit button.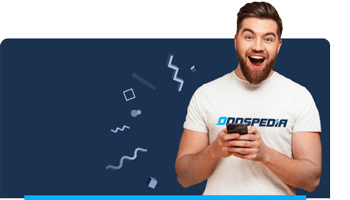 Confirm Deposit
Visually confirm that the funds have been added to your account balance, and then you are free to wager them. Good Luck. *The time it takes the funds to be credited to your account differs between payment methods. But the best methods will instantly credit your account
Stake.com Withdrawal Options and Transaction Times
Every payment option available on stake.com facilitates both deposits and withdrawals. The platforms advise gamers to maintain their preferred payment option since changing it can result in loose of value, thanks to the conversion cost. The transaction media include Bitcoin, Tron, Ethereum, Ripple, Litecoin, and EOS.
Since it is among the first cryptocurrency betting sites, there is no direct withdrawal into the traditional hard currency. In case the customer wants to convert their proceeds into hard cash, they can use either Bitcoincash or send it to their preferred e-wallet for conversion.
Conversions happen in real-time with the rates relying on the market forces. Since there is no regulation or central monetary authority to control cryptocurrency value, the final value depends on the market.
EUR

USD

BTC

ETH

DOGE

EOS

XRP

LTC

TRX

BCH
Payment Methods FAQ