Wondering where to watch the game? Search no more!
2

Sign In and watch!
*To watch, you must have a funded account or a placed bet within the last 24h!
Verified Legal Live Stream
*To watch, you must have a funded account or a placed bet within the last 24h!
Location
Ballinamallard, Northern Ireland
Weather Forecast
19°
Odds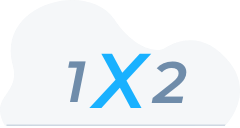 There are no available odds at the moment
Betting offers
We are sorry but there are no enhanced odds available at this time.
It was around two years ago on 11.01.2020 when Ballinamallard Utd FC and Loughgall played last. They fought for the big win in Ballinamallard, at Ferney Park. Because Loughgall FC won the game at the time, and scored two goals, fans are putting immense pressure on Ballinamallard United for this game. Ballinamallard United scored one goal back then. Loughgall FC won two of the past three matches. Because of that it's unlikely that Ballinamallard United will win this time. Goalwise, Loughgall FC is the favorite, since they scored 6 in total over the last three games, with Ballinamallard United only scoring 5.
Forecasts predict winds in Ballinamallard on date to only reach 5kmph, so they shouldn't interfere with the game. Temperatures on the matchday will probably not rise high, reaching a high of 17°C, so the players shouldn't be exhausted too soon. However, chances for rain are quite high, so they might have to deal with that.
Loughgall FC, currently being on the 5th position of the league, will have to show that they're worthy of the lead; which could be a hard task, since Ballinamallard United is only one position away on the 6th position. To be a successful bettor, there are several things that you need to consider to help you pick the winners, but finding value bets is the key to betting success. Bets that most people predict will pay higher than expected need players to take into account many things. For instance, direct head to head records, lineups, how the team performed on its previous matches, goals scored and goal averages.
To achieve the best outcome, these facts should also be taken into account, before placing your bet: No matter how the match will end this time, both teams will soon meet again–on the 19.03.2022.
Ballinamallard United vs Loughgall FC Oddspedia Tip
After a thorough analysis of stats, recent form and H2H games between Ballinamallard United and Loughgall FC, our Oddspedia algorithm has predicted the following outcome:
Ballinamallard United - Loughgall FC
Match details
Ballinamallard United - Loughgall FC
NIFL Championship 1 Northern Ireland
Date - 25/09/2021
Starting time - 14:00 UTC
Venue: Ferney Park, Ballinamallard, Northern Ireland
Compare Ballinamallard United - Loughgall FC betting odds
In the Ballinamallard United - Loughgall FC odds tab, explore betting odds across bookmakers in 0 betting markets. If you are interested in odds from NIFL Championship 1, you can check which bookie offers the best betting lines for the next matches from the competition - Ards - Ballyclare Comrades, Harland and Wolff Welders - Annagh United. The search for which site is offering top odds has come to an end!
How to watch Ballinamallard United Loughgall FC livestream
Stick to the steps provided below and you can enjoy an add free stream of the game completely free of charge:
Step 1 - Click on our Live Stream box above & make a completely free registration
Step 2 - Navigate through the list of events and find the one you are looking for
Step 3 - Enjoy the game without the annoyance of Ads
Presented by

Visit 1xBet