Stadium
Waterford Regional Sports Centre
Location
Waterford, Ireland
Weather Forecast
15°
Match Facts
Waterford United FC haven't won any of their last 9 games against Shamrock Rovers FC.
Waterford United FC have received 3 red cards this season. This is the highest number in Premier Division.
Waterford United FC's home record this season: 1-0-6.
John Martin is Waterford United FC's top scorer with 3 goals. Rory Gaffney has scored 6 times for Shamrock Rovers FC.
Who will win?


Betting Odds
Highest odds
Highest odds across 50 bookmakers
Home
+900

Draw
+425

Away
-286

96.97%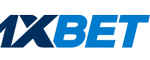 1xBet
+810
+425
-333
93.70%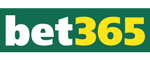 Bet365
+850
+375
-303
93.66%

Betway
+800
+375
-303
93.30%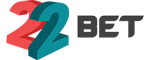 22Bet
+810
+425
-333
93.70%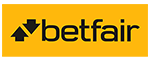 Betfair
+750
+375
-400
88.64%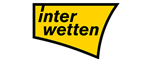 Interwetten
+700
+370
-286
92.72%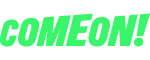 ComeOn
+850
+400
-312
94.09%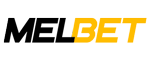 Melbet
+810
+425
-323
94.27%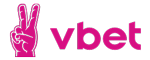 VBET
+780
+360
-333
90.89%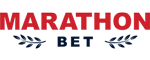 Marathonbet
+790
+410
-286
95.31%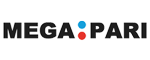 Megapari Sport
+810
+425
-333
93.70%
Opening
+1000
14 Jun, 04:10
Highest
+1400
17 Jun, 23:00
Lowest
+900
18 Jun, 09:10
Opening
+475
14 Jun, 04:10
Highest
+530
16 Jun, 00:40
Lowest
+400
18 Jun, 08:00
Opening
-400
14 Jun, 04:10
Highest
-238
18 Jun, 08:00
Lowest
-400
14 Jun, 04:10
On 18/06/2021 Waterford United and Shamrock Rovers faced each other in a match from Premier Division. The game ended 1 - 4 and you can check the full report of the match on Oddspedia.

The match preview, past news, statistics, highlights, pre-match odds, team lineups, and substitutions as well as the current Premier Division table standings can be seen in the corresponding tabs on the page.
Waterford United vs Shamrock Rovers best pre-match odds were
| Match Outcome | Best Odds | Bookie |
| --- | --- | --- |
| Waterford United To win | 10.00 | William Hill |
| Draw | 5.25 | 1xBet |
| Shamrock Rovers To win | 1.35 | Interwetten |
| Goals over 2.5 | 1.76 | Dafabet |
| Goals under 2.5 | 2.26 | 1xBet |
Match details
Waterford United 1 - 4 Shamrock Rovers
Premier Division Ireland
Date - 18/06/2021
Starting time - 18:45 UTC
Venue: Waterford Regional Sports Centre, Waterford, Ireland

Read the match preview below.

Having met not too long ago, on 03.05.2021 all players are keen to face off once again. Shamrock Rovers was victorious during the last game. They scored three goals against Waterford FC, who scored 0. So, Waterford FC's fans have immense expectations from the team. Because SHA won every one of the past 3 matches, it's unlikely that WAT will win this time. In the last three matches of the two teams facing each other, Shamrock Rovers scored a total of 11 goals while Waterford FC only scored 1.
Forecasts predict winds in Waterford on date to only reach 4kmph, so they shouldn't interfere with the game. Temperatures on the matchday will probably not rise high, reaching a high of 19°C, so the players shouldn't be exhausted too soon. Also, it won't be a wet day, chances for rain aren't very high–around 9 percent.
With Shamrock Rovers being on the first position of the league, there's a lot to be expected from them; and since Waterford U.'s performance in the league isn't as great (currently they're on the 9th position), this could be an fairly easy match for them.
Making the best possible bet
When choosing a winner, there are various things that players need to keep in mind, but the key factor is looking for value in betting selections. Usually, bets forecasted to pay a higher amount than they should require a number of different metrics to be considered. These include goals, goal averages, direct h2h records, last matches performance and lineups. The probability of a draw is quite low, namely around 16.7%. Experts consider that Shamrock Rovers will most likely win. The professionals believe that they may win by 73.8%. On the other hand, Waterford U. is considered to have a low 9.6% shot at winning.
If you want to enjoy the best outcome, place your bet once you've also considered these facts:
Waterford FC have won just 0 of their last 5 Premier Division games against Shamrock Rovers.
Waterford FC have conceded a goal in each of their last 8 matches.
The winner of their last meeting was Shamrock Rovers.
Waterford FC haven't scored in 4 of their 7 home matches in Premier Division this season.
When Shamrock Rovers leads 0-1 away, they win in 100% of their matches.
Waterford FC scores 0.77 goals when playing at home and Shamrock Rovers scores 1.86 goals when playing away (on average).
Did you know that Shamrock Rovers scores 41% of their goals between the minutes 76-90?
Waterford FC have a losing streak of 4 matches at home.
No matter the outcome of the match this time, both teams will re-meet in Waterford, Ireland. They'll play at the Waterford Regional Sports Centre on 05.11.2021.
Presented by

Visit 1xBet