Aston Villa - Tottenham Hotspur
Location
Birmingham, England
Weather Forecast
7°
Match review
Aston Villa hosts Tottenham Hotspur in a Premier League game, certain to entertain all Football fans. The event takes place on 13/01/2021 at 20:15 UTC.
Oddspedia provides Aston Villa Tottenham Hotspur betting odds from 2 betting sites on 9 markets.
Bookmakers place - as favourites to win the game at @
Check the Aston Villa and Tottenham Hotspur team form, standings and head-to-head statistics here on the page. Additionally to the comprehensive pre-match and live betting odds, fast live scores, team lineups and commentary are also provided to users for the best betting experience.
Aston Villa vs Tottenham Hotspur best odds
Match details
Aston Villa - Tottenham Hotspur
Premier League England
Date - 13/01/2021
Starting time - 20:15 UTC
Venue: Villa Park, Birmingham, England
How to watch Aston Villa Tottenham Hotspur livestream
Stick to the steps provided below and you can enjoy an add free stream of the game completely free of charge:
Step 1 - Click on the Live Stream box above & make a completely free registration
Step 2 - Navigate through the list of events and find the one you are looking for
Step 3 - Enjoy the game without the annoyance of ads
Aston Villa vs Tottenham Hotspur betting predictions
The betting tip for the winner in the game between Aston Villa - Tottenham Hotspur is : -. Our prediction for correct score is -. The estimated winner probabilities are: -.
League presented by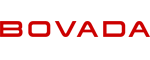 Visit Bovada