Additional time 7'
88'
S. Justo
Out: P. Dos Santos Barbosa
88'
A. Geraldes
Out: G. Larrazabal
88'
Chiquinho
Out: F. Luis
88'
G. Guedes
Out: J. Mario
83'
T. Dias
Out: Jaja
83'
C. Fernandes Silva
Out: Felippe Cardoso
81'
1 - 1
G. Larrazabal
Assist: Beni
74'
C. Tengstedt
Out: Arthur
73'
F. Luis
72'
Beni
Out: A. Neto
72'
P. Dos Santos Barbosa
64'
D. Jurasek
Out: J. Bernat
64'
A. Di Maria
Out: D. Neres
63'
Goal cancelled
54'
Felippe Cardoso (Penalty missed)
Additional time 1'
44'
1 - 0
J. Mario
Assist: F. Aursnes
41'
G. Larrazabal
Benfica
Schmidt, Roger
Casa Pia AC
Martins, Filipe
4-2-3-1

A. Trubin
1

F. Aursnes
8
N. Otamendi
30
A. Silva
4
64'
J. Bernat
14
J. Neves
87

88'
F. Luis
61
64'
D. Neres
7
R. Silva
27
88'
J. Mario
20
74'
Arthur
9
3-4-3
R. Batista
33
F. Varela
15
J. Nunes
3
N. Zolotic
19

88'
G. Larrazabal
72
88'
P. Dos Santos Barbosa
80
72'
A. Neto
8
L. Lelo
5
Y. Soma
11
83'
Felippe Cardoso
30
83'
Jaja
79
Estadio do Sport Lisboa e Benfica
Pereira, Claudio
Substitutes
Benfica

Casa Pia AC
Stadium
Estadio do Sport Lisboa e Benfica
Location
Lisbon, Portugal
Weather Forecast
19°
Benfica

Casa Pia AC

Statistics
Benfica

Casa Pia AC

Odds
-435

+550

+1700

97.81%
Caesars
-588
+525
+1700
93.44%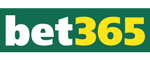 Bet365
-450
+500
+1000
92.94%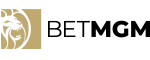 betMGM
-435
+525
+1100
94.67%
Borgata
-435
+525
+1100
94.67%
FanDuel
-556
+500
+1100
91.12%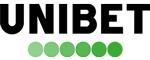 Unibet
-526
+550
+1000
92.16%

Betway
-500
+500
+1100
92.31%
| Team | |
| --- | --- |
| | +135 |
| | +100000 |
Benfica plays against Casa Pia AC in a Primeira Liga game, and Soccer fans are looking forward to it. The event takes place on 28/10/2023 at 17:00 UTC. Oddspedia provides Benfica Casa Pia AC betting odds from 9 betting sites on 36 markets. Sportsbooks place Benfica as favorites to win the game at @ 1.17. Check the Benfica and Casa Pia AC team form, standings, and head-to-head statistics here on the page. Additionally, available to you are comprehensive pre-match and live betting odds, fast live scores, team lineups, and commentary.
Will Benfica, as the home team, take advantage and win the game?
Find the best lines on Benfica vs Casa Pia AC!
Compare the Benfica - Casa Pia AC betting odds and win more on Soccer.
Oddspedia provides Benfica - Casa Pia AC betting odds from 9 bookmakers in 36 betting markets. The search for which site is offering top sports betting lines has come to an end!
Match details
Benfica vs Casa Pia AC
Primeira Liga Portugal
Date - 28/10/2023
Starting time - 17:00 UTC
Venue: Estadio do Sport Lisboa e Benfica, Lisbon, Portugal
Presented by

Visit Caesars