The Best World Cup 2022 Betting Sites - Factors to Consider
Although it might not look like it at a glance, sportsbooks are not created equally. So, never assume that betting on the WC from site A is as good as doing it from site B. You need to invest time in the selection process. With the World Cup around the corner, you should have at least three reliable sportsbooks to use during that period. How do you tell a good bookie from a shady one? Several elements contribute to the quality of a betting website, and this election explores the most critical ones.
Competitive Betting Odds
Sportsbooks look at different factors before setting a betting line for varying markets. For this reason, World Cup odds will vary across sites. When searching for a suitable sportsbook, try to find as much value as you can. Thus, avoid betting with the first prices you come across. Oddspedia has an odds aggregator that helps bettors land the most competitive market prices. You can compare odds from top operators in minutes. Even what seems like a small difference in price can boost your returns significantly. So, avoid leaving money on the table by choosing US sportsbooks with the best WC odds.
Wide Range of World Cup Betting Markets
The markets a particular sportsbook offers determine your WC betting options. Most bookies have a host of popular markets, meaning you won't have to search too far. However, if you like expanding your betting horizons, you won't be satisfied with a few common markets like outright winner. Maybe you want to take the chance on a six-fold parlay in the group stage or prefer special bets. Hence, before committing to one sportsbook, check out the range of markets to make sure they meet your betting needs. Below are some of the markets you can wager on in the US.
Outrights
The most uncomplicated bet is an outright, where you stake money on a team or player to win a competition. A selection of other long-term wagers is also offered. In outright betting, a sportsbook pays out after the completion of the event in question. The bets are usually available months in advance. Therefore, you have the flexibility of researching wagers before making them. Remember, betting lines change as the tournament approaches. With 32 teams competing for the FIFA World Cup trophy, you have more than enough selections to consider. Some examples of outrights in the FIFA World Cup 2022 are:
Team to win the WC
Player to win the Golden Boot
Player to win the Golden Glove
Totals
You might find this bet listed as over/under on some websites, but it means the same thing. A totals bet is where a sportsbook sets a statistic, in the case of WC games, it can be the number of goals, then you have to wager if the result will be more (over) or fewer (under). 2.5 is the most common goal line for soccer totals. The score is for both teams in a game. Sportsbooks offer totals for other events, such as the number of corners, red cards, or free kicks. An example of a total bet in the WC is:
Group D match, England vs USA (2.5 goals)
Asian Handicap
When two teams of unequal strength play, a sportsbook can decide to give the underdog or 'weaker' side an advantage, which is called handicapping. Asian handicap is popular in soccer betting and provides two possible outcomes, thereby eliminating the possibility of a draw. Betting lines for the favorite team include a -ve sign to show the disadvantage, while the underdog includes a +ve sign displaying the advantage. If you bet on a team with a -1 AH, you win if it wins by two or more goals. A one-goal difference returns your stake, and you lose if the team draws or loses. An example of an AH bet:
Netherlands vs Qatar (Netherlands AH -2)
Both Teams to Score (BTTS) 
In a game where both sides have high probabilities of netting goals, you can wager on Both Teams to Score (BTTS). It means the bet only pays if the competing teams score. If only one does, you lose, regardless of the number of goals. Here are examples of BTTS in the 2022 World Cup:
France vs Denmark (BTTS)
Germany vs Spain (BTTS)
Double chance & Draw No Bet 
A double chance bet increases your winning probability by covering two out of three possible outcomes. For this reason, the betting lines for double chance bets are usually short. In this wager, you can stake money on the home team to win or draw; the away team to win or draw; or the home and away teams to win. So, the bet can be 1X, X2, or 1 or 2. In a Draw no Bet, the option for a draw is removed. Some WC examples:
Belgium vs Canada (1X)
Serbia vs Switzerland (DNB, Serbia)
Parlay Betting
Sometimes, you might want to wager on more than one selection in a game or tournament. A parlay lets you do that. It's one of the riskiest wagers you can make because all your selections must be correct for the ticket to win. Since the odds of each bet are multiplied by the number of selections, the profit from a parlay can be substantial. In the World Cup Qatar 2022, a parlay for the group stage might look like this:
Netherlands, England, Argentina, France, Germany, Belgium, Brazil, and Portugal - to win
Futures
A future bet works the same as an outright. It's a longer-term wager on an event's result. Sportsbooks wait until the end of the competition to settle futures bets. Betting sites avail futures long before the FIFA World Cup begins. Odds adjust over time as sportsbooks react to injuries, team form, the weather, and other trends. Some popular World Cup futures are:
Who will win the Youngest Player?
Who will be the best goalkeeper?
Who will win the Golden Ball?
Specials
Betting operators offer specials or proposition (prop) bets to give bettors more alternatives beyond standard wagers. These options allow you to try something different when betting with soccer. Specials cover outcomes that may or may not happen in an event. They focus on an array of variables, which is why specials vary across sportsbooks. Therefore, if you plan to wager in specials, check with specific sites to see if they offer what you need. Specials can be long- or short-term. They can also be team or player-based. A special bet can combine two results. Some specials in the WC can be:
First team to score in the WC
Harry Kane to score and team wins
Cristiano Ronaldo to score more than 3 goals in group stage
Betting Features
Online sports betting has come a long way, with platforms getting more sophisticated. As more bettors turned to online bookies, betting companies had to cater to evolving demands. Now, it's not enough for a sportsbook to provide sports markets, it must make betting convenient and interesting. Modern betting sites leverage various technologies to give customers the best possible experiences. The best-rated sportsbooks in Oddspedia boast numerous features to help bettors. Here are the main ones.
Bet Builder
A bet builder provides unique wagering opportunities by enabling you to create bets from scratch. If you want to combine several markets to maximize your profits or just have fun, then this feature makes it possible. You can use the tool by adding the selections you want from a game, and it will calculate the odds automatically. The builder lets you personalize wagers depending on the available markets. Bet builders are present in mobile sportsbooks.
Cash Out
The cashout tool on a betting website allows you to close your ticket before an event is over. If you are betting on a game and then decide to settle your wager in the 70th minute, the cashout feature lets you do it. Thus, you can avoid burning your entire stake if the results aren't as predicted. The feature reduces losses or ensures a profit depending on the progress of an event. Cash out is not available for all events or markets. So check with a specific operator.
System Bets
A system bet is similar to a parlay in that it consists of multiple selections in one. Unlike a parlay, though, a system wager doesn't need all individual selections to win to pay. For this reason, you can return part of your investment even if some legs in the bet lose. A system wager must contain at least three notifications and can have as many as eight. The maximum number of legs varies from one sportsbook to another.
How Do I Create Parlay Bets?
After choosing a sportsbook for your World Cup betting, getting started is not complicated. This guide shows you how to wager on your preferred markets.
Choose Your Bets - On the betting site, navigate to the football section and the World Cup games. Click on the games you wish to wager on.
Add the Required Selections - For every game you click on, a screen pops up asking for the bet amount. Ignore this option and add all the selections you want in the parlay.
Confirm the Odds - Once you are done, open the bet slip to see what the bet looks like as a parlay. Check the odds for each selection.
Enter the Amount - If you are satisfied with the odds, input the amount you want to bet.
Place the Wager - Double-check your selections, odds, and amount, then submit the ticket.
In-play Betting
Also called live wagering, in-play betting is a feature that allows you to place bets as an event is happening. Live betting has become almost standard at online sportsbooks. The advantage of in-game wagering is that you can gather more information about a game before making a final decision. For instance, before staking money on the team to score first, you can watch a few minutes to see how the opponents are playing against each other. Various US sites are offering WC live odds for different markets.
Live Streaming
A variety of betting websites have live streaming, which enables customers to watch events in real-time. Live streaming on a sportsbook is convenient because it saves you the trouble of watching games on TV or other platforms. You can keep up with the World Cup as you track your bets. Live streams are particularly handy for in-play betting.
World Cup Betting Offers
Bonuses and promotions are some of the most compelling reasons to bet on the World Cup online. Online sportsbooks have an impressive range of offers, such as sign up bonuses, free bets, enhanced odds, and parlay boosts. When picking a betting platform, you want the best bonuses. Be careful of overly generous offers. So, watch out for unfair bonus terms. Ensure you can satisfy the wagering requirements and other conditions. Also, compare offers from several operators.


100% Bonus on the first deposit up to €/$130!

100% Welcome Bonus up to 7BTC!


Welcome Offer 100% Free Bet up to €20
Trustworthy and Legit WC Betting Sites
Cases of bettors getting duped by fraudulent operators are terrifyingly common. Unsuspecting users fall prey to sites with all kinds of bad practices, like refusing to honor winnings. For this reason, insist on using the most reputable sportsbooks. Just because a platform offers excellent World Cup odds doesn't mean it's trustworthy. Do some research. Check an operator's history. Does it have a good reputation? Have there been too many complaints? How does the site handle disputes? Such elements speak to a bookie's credibility. Of course, make sure a sportsbook is licensed and registered. Most websites will have their registration numbers at the bottom of the page, hence making confirmation easy. At Oddspedia, we evaluate all these aspects when reviewing sportsbooks.
Customer Support
The way a betting website helps customers in need is another factor we consider for our reviews and ratings at Oddspedia. We look at the channels of communication available. A sportsbook should have an email and live chat facility, at the very least. A customer service number is a plus. The professionalism of the support team matters, as well. You should be able to get the answers you seek without jumping through hoops. Good customer service should be prompt. Email replies shouldn't take more than a few hours, and live chat responses should take less than three minutes.
Banking Options and Supported Currencies
If you are to bet on the FIFA World Cup 2022, you must be able to deposit and withdraw cash as necessary. For that, a sportsbook has to provide safe, convenient, and dependable banking solutions. So, when selecting a WC betting platform, you have to consider the payment methods. US sportsbooks support various online banking alternatives, including credit cards, e-wallets, internet banking, prepaid vouchers, mobile wallets, and wire transfers. The specific options differ across sites. Thus, if you prefer Discover to Visa, you need to find a sportsbook that supports that credit card. A number of betting sites in the US also cater to cryptocurrency bettors. Bitcoin websites are the most popular, but you can find others accepting altcoins, such as Litecoin, Ripple, and Dogecoin.
It is Easy and Quick to Deposit?
Apart from the deposit methods, we examine the processes. Ideally, a sportsbook should have your bankroll available a few minutes after you transfer it, giving you the freedom to start betting whenever you want. Virtual wallets and crypto offer the fastest deposits, with funds being available almost immediately. Sportsbooks have deposit limits, which you should observe. Limits also vary with payment methods. To deposit on a betting site;
Go to the cashier page.
Click on your preferred deposit option.
Enter the amount.
Confirm the currency and amount, then approve the payment.
Timely Withdrawals and Pay Outs?
The best sportsbook for World Cup betting should have a painless cashout procedure. In most cases, you are supposed to withdraw with the same method used for deposits. The average processing time for a payout request is 24 hours. However, the withdrawal option determines when the funds reflect in your account. Digital wallets are suitable for quick payouts. Bank transfers can take up to five business days. Below is a simple cashout process.
Navigate to the cashier section.
Click on 'Withdraw' and choose the method.
Enter the amount.
Complete any verification process and submit the request.
Mobile Experience and App
The age of online sports betting means you can bet on the go. As long as you have an internet-enabled handheld device, you can log into your betting account and wager on the FIFA World Cup Qatar 2022. Your mobile betting experience, however, depends on the sportsbook you select. Most operators cater to mobile users with optimized websites or native apps. The quality of the platform varies from one sportsbook to the next. Therefore, when looking for a World Cup betting app, ensure it has decent market coverage. Additionally, confirm if you can access customer support, bonuses, and banking options on the platform. Apps are perfect for live betting. Thus, check if the feature is offered.
How Oddspedia Helps you Pick the Best World Cup Betting Site?
The 2022 tournament promises to be one of the most exciting in World Cup history, with some of the most talented players in recent history. So, it's not surprising hundreds of online sportsbooks are providing betting markets for the competition. At Oddspedia, we understand how hard it can be to compare and choose a betting website. The site use geolocation to recommend sportsbook available in a specific region. Hence, you don't have to guess if a bookie serves your state. Using odds comparisons, you can find operators with the most competitive prices. Oddspedia also includes detailed reviews. Once you narrow down your choices to a handful, read our detailed reviews to see if they meet your demands.
How to Start Betting on the World Cup
Online sports betting is not complicated, especially if you have wagered offline before. As long as you picked a reliable sportsbook, you don't have to worry about the betting process. Before getting started, set a budget for your World Cup wagering. Only spend cash you don't mind losing. Also, get familiar with soccer bets, money management, and odds. The following sections help you find your way on betting sites as a beginner.
Register at an Online Sportsbook
So, you have settled on a sportsbook you believe is ideal for World Cup bets. How do you create an account? Here's a step-by-step:
Sign up - Open the betting site, and click on 'Sign Up' or 'Register' to bring up the registration form.
Provide Details - Fill in the form with your full name, physical address, email address, and all other required data. You also need a username and password.
Submit Registration - Choose your primary currency, read the terms and conditions then submit your registration.
Go Through KYC - Depending on the platform, you might need to upload personal documents, like your ID, for the KYC procedure.
Verify Your Email - Go to your email to confirm it and activate your betting account.
Placing a Bet
Is it your first time betting on soccer online? The process is quite straightforward if you already picked a sportsbook. Here's how:
Deposit Your Bankroll - Transfer your betting cash to the online account.
Choose the Event - In the football section, choose the game you intend to bet on.
Select the Market - Pick the market you wish to wager on, for example, 1x2, totals, or futures.
Choose the Outcome - Click on the outcome you wish to back. This selection will appear on the bet slip, usually on the right side of the platform.
Input the Amount - Enter the bet amount, while observing the minimum limits.
Place the Wager - Confirm all details and place the bet.
How To Start Betting?
Everything You Need To Know In 5 Easy Steps!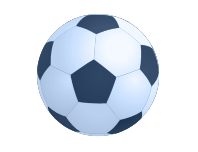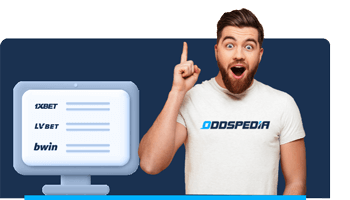 Pick A Highly Rated Sportsbook
Find the right betting site for you and sign up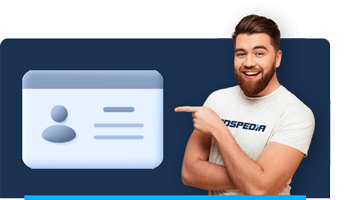 Fund Your Account
Make a deposit with the payment provider you prefer. Consider responsible gambling features and bankroll management.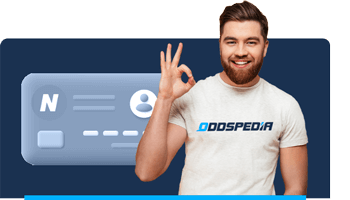 Claim the Bonus
Many betting sites have a welcome bonus or free bet, which you can claim after making the first deposit. *never forget to read the small print!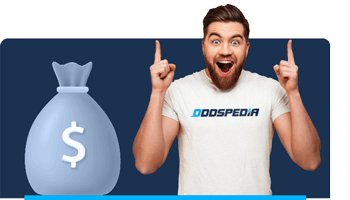 Choose An Event To Bet On
Find an event you are interested in, select a betting market that appeals to you the most and "click" on the odds.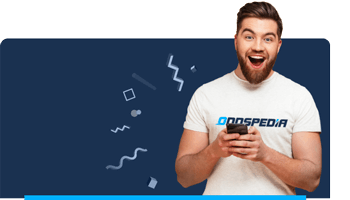 Start Betting
Go to the bet slip and input the details of your desired bet and confirm the wager.
Best World Cup Betting Sites - FAQ