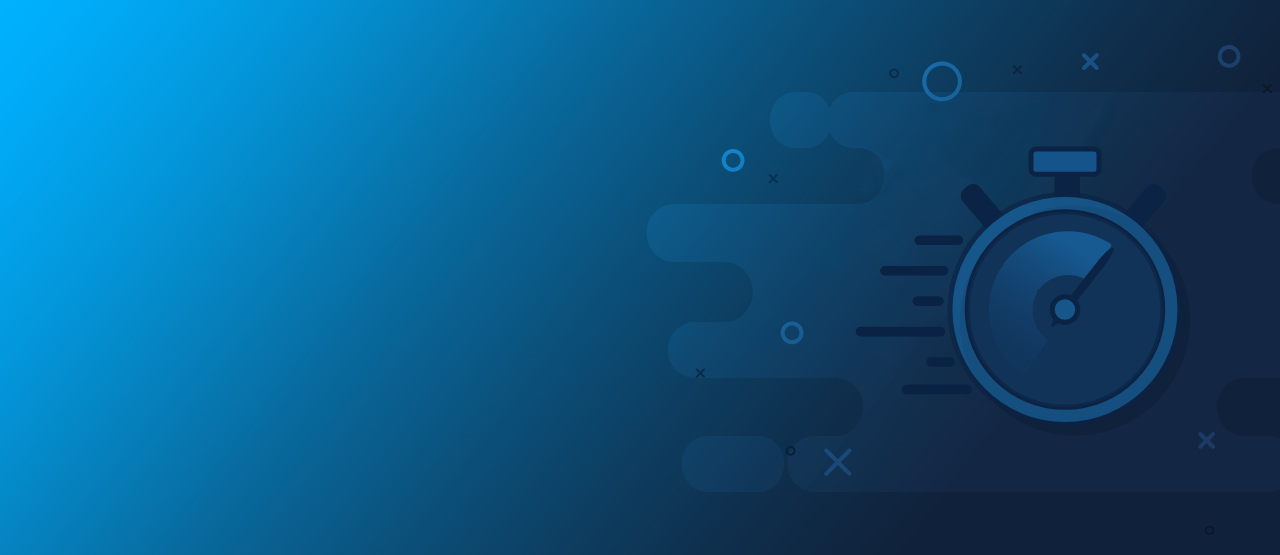 31 Oct 2023
Live Betting Explained: Guide to Live Sports Betting
Live betting, which is also referred to as in-play betting, involves placing real-time wagers on an ongoing sports event. For example, it could be during a football match, golf tournament, horse race or any live event. Live betting requires you to study form and stats before the match begins. For better understanding, read this guide to Live Sports Betting and possibly gain large profits as you enjoy.
Do You Find This Topic Interesting?
What is Live Betting?
Live betting is also known as in-play or in-running, and some players refer to it as in-game betting. During this type of betting, you bet on a match while it's underway. It is an excellent way to enjoy betting while the action takes place. To start this type of betting, you first have to look for a sportsbook that offers live sports. Next, you will have to familiarise yourself with the interface, the stats and the information of participating teams.
Live betting is a type of betting where punters bet on a particular market for a match that has already started.
In-play bets are used on several sports, including football, basketball, horse racing, golf and tennis. With live betting, you have a wide range of options regarding the type of wager you can place.
Most Popular Live Betting Markets
Live betting has become very popular, especially in the UK, and almost all sportsbooks have this option. The best sports betting sites will have live betting markets open on nearly all their sports. Some will even offer live betting on live and real-time events such as TV specials like Britain's Got Talent final. However, if you go around many bookies, you will realise that they feature live betting markets for sports such as football, tennis, darts, golf, snooker and horse racing.
Next Goalscorer
This is as simple as it sounds – who will be the next player to score? This type of bet is straightforward, but at the same time, it might be a little complicated. You must place your wager on the player who will likely score the next goal. There are no issues with this bet type, only that if the player you backed doesn't score, you lose the bet.
Who Will Score Next
This type of bet is similar to the "Next Goalscorer", but there is a slight difference. For this type of bet, you are wagering on the team likely to score the next goal as the action unfolds. For example, if team A is playing against team B, you can place a wager that team B will score next.
Time of Next Goal
For this type of wager, you must predict the specific period within which you think the next goal will be scored. For example, you could predict that the next goal will be scored during the first half, second half, specific timeframes or during injury time, depending on the sport that's going on.
Who Will Win the Next Half/frame/set
It is similar to the full-time result, but this is based on the result of the match at half-time or a specific time. As expected, this is the score when the whistle is blown during half-time or first-half injury time. There are three possible outcomes, but the draw is the shorter one. This type of bet is most applicable in a match where neither team is willing to take significant risks because they'll most likely draw by half-time. With basketball and tennis, you can bet on who will win the next quarter or set, respectively.
Next Corner
The most exciting elements of a football match are corners and throw-ins. The good thing with in-play betting is that corners are transformed into markets in their own rights. Different markets exist for the overall number of corners and matching over/under options. For such wagers, there is a significant random factor, but by closely reading the individual game, you can reap off this wager.
Types of Live Bets
There are different types of live bets offered, and this depends on the sport being players and where you are betting. Below are some of the most common in-game bets:
Traditional Bets
The bet types available before the match begins will also be available after the event kicks off, only that the odds will change in real-time. For example, you're betting on a football game. At the beginning of the game, Team A is favoured to win at 1.70; when the game begins, their best player gets injured. Now, Team A won't be a favourite, and you won't bet on them, so you'll now bet on the other team. In such events, you will have standard bets like "who will win", "over/under totals", and "next goalscorer".
Prop Bts
If your sportsbook has great technology to keep prop bets up to speed, then you will have that option. Such bets will include skill-based prop bets, such as how many goals or touchdowns a player will have or how many field goals a kicker will make. There's a lot of good value with prop bets, but you must be very careful. In most cases, prop bets offer higher payouts because the bet is less likely to occur.
Live Betting Strategies - Tips for Winning
Still asking the question, "How does live betting work?" The key to live betting is paying attention. This might sound obvious, but many punters and holders of a sports spread betting account don't always get it right. You have to remain focused on the event you're watching, and you should look for trends, such as players playing well or falling foul. These are significant factors that could affect the outcome of an event. Apart from that, you can also apply the following strategies when you're live betting:
Place a Pre-Game Bet
It would be best to start with a pre-game bet as your starting point. This will allow you to ensure that you have done your homework well and are well-prepared to get in on the action of the actual game. Of course, this isn't a requirement, but it gives you plenty of options before going into the game. It also shows you have great flexibility, which is needed in the actual game.

Make Sure to Follow the Whole Game
Surprisingly, many bettors don't follow this. If you want to bet on a live game, you must ensure you will watch the entire game. You could catch something small as the game progresses, giving you an edge over the competition. In-play betting is about following the game's flow and feeling the momentum. You have to be able to get an edge over the competition, and to do so; you must watch the game from the start to the end.

Bet on The Game Flow and Not the Outcome
In-play betting is very fast-paced because you are placing bets as the action unfolds. It's straightforward to get carried away if you don't stay focused. Even as you place your bets, you have to keep track of how much action there is on the line. The best way to do this is by watching the entire game, analysing the stats and staying updated. You have to flow with the game, feel how the momentum is going and place your wagers based on that.

Pay Attention to Statistics
In live betting, data is usually updated in real time, and the odds are fair. Some sportsbook operators place an advantage on the price of their wagers so that their odds are more appropriate than others. Just like pre-match betting, it'll be wise to shop around at different bookies to see the one that offers the best prices for in-play betting. Some bookies use statistics services that allow you to read a player's form and player head-to-head.

Take Advantage of Live Free Bets
Most online bookmakers entice punters with bonuses and promotions. For live betting, they mainly offer free live bets and free fixed odds bets. Although the in-game bets might be small, it's a great way of trying out the system. Live betting sites will give such offers as a way of encouraging new customers to sign up. You can use the free bet stakes and sample the live betting experience before depositing your real money. But remember to read the terms and conditions provided by the operator.

Hedge Your Bets
Hedging your bets involves betting on a different outcome than the original bet so that you can reduce the chances of losing. It simply means changing what you had wagered on and wagering on something different. For instance, if you had wagered on Team A to win 1 – 0, and after 75 minutes, Team B is dominating and likely to score, you can change the bet to Team B winning 0 – 1. You will have reduced the risk of losing, and probably, your bet will win.

The Best Sports for Live Betting
Live betting has become very common, and many traditional sports betting sites now offer this type of betting. It's allowed in a wide range of sports where real-time statistics are available. When you visit your sportsbook, you will find the list of all ongoing live events on the live schedule tab. Click on the game of your choice to bring up the statistics and game tracker. The most common live betting sports you will find include football, basketball, baseball, hockey, tennis, American football, MMA and even horse racing. The number of available events will depend on the sportsbook you are betting on.
Conclusion
As you can see from this review, live betting is a specific way of betting online that's possible due to the incredible advancements in technology. It requires you to be sharp and know how to analyse the games and feel the momentum. By doing so, you have the potential to be successful at in-play betting. Also, always follow the strategies explained above to boost your winning chances. Live betting is easy to understand; it has high payouts, and you can quickly profit from it. Make sure you have read through this live betting explained guide to understanding the different aspects of in-play betting fully.
Allows you to see how statistics will affect the odds in real-time;
Since the markets are fast-faced, new opportunities arise all the time;
It's more entertaining, especially to punters who like high-paced action;
Higher odds for some bet types, especially prop bets;
Since live betting is fast-paced, you should have a clear understanding of the odds and the bet types;
Not all sports are available on live betting;
Some real-time odds can be stingy compared to outright odds;
❔

What Is Live Betting?

As explained before, live betting is also called in-play betting, and it's a fascinating type of betting whereby punters place bets as the event unfolds. So, you don't remember the bets before or after the event starts; you must do it as the game progresses.

🏆

How Do You Calculate In-Play Betting Odds?

Live betting odds keep changing in real-time due to the changing nature of the game. You won't have to calculate the live betting odds because most sportsbooks use computer algorithms. Depending on how the game unfolds, the prices will either go up or down on the available markets.
💶

Are Live Betting Odds Higher?

Since time elapses fast, there are many outcomes, and odds shorten and lengthen quickly. For this, it can be hard to tell whether live betting odds are higher or lower than the regular pre-match odds. But, if you're lucky, the odds can drastically change to a very high level as the match goes on.
💳

Is It Better to Bet In-Play?

It depends on your taste. If you prefer fast-paced action, then live betting is perfect for you. There are multiple betting options, and you can keep hedging your bets depending on the game's outcome.

🤔

What Is a Free Live Bet?

Sportsbooks give punters free live bets as a way of encouraging new customer sign-ups. Free live bets are promotional bets given to punters for free, and you can use them to wager on a live event.

❔

Is Live Betting Profitable?

Live betting can be profitable if you follow the right live betting strategy and if you're careful enough to study the game and hedge your bets as the game goes on.

🏆

Why Is Live Betting so Popular?

Live betting is becoming more popular because it offers you entertainment as you get to watch the game live, and at the same time, you can profit from the same. In short, it's an excellent way to enjoy and profit from online sportsbooks.

This article was written by our team of betting experts, any contributing references are noted below.