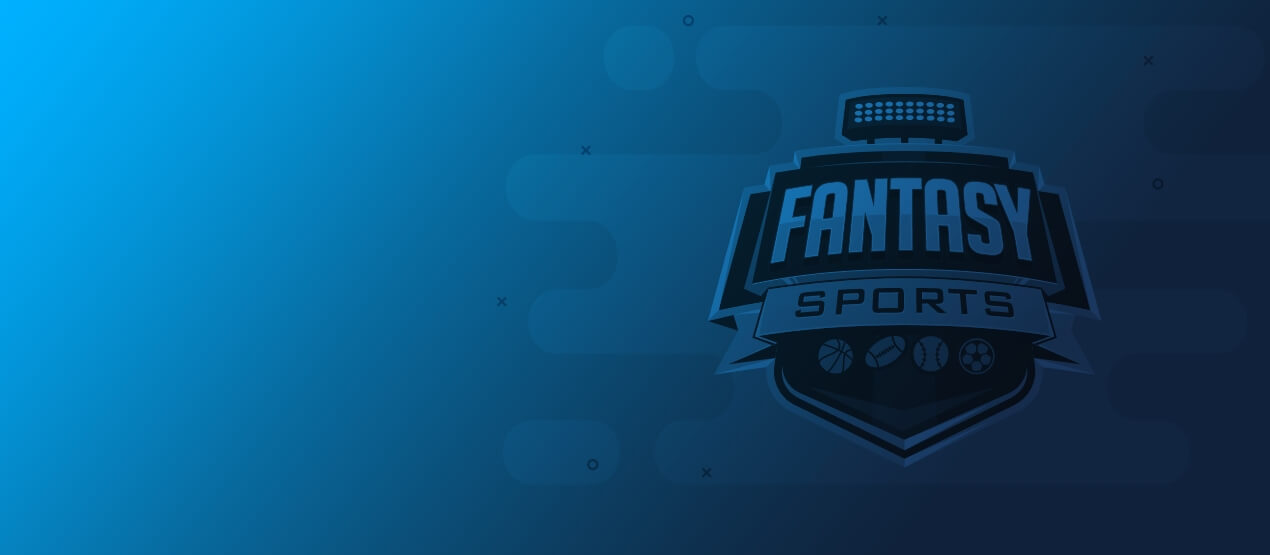 14 Nov 2023
How To Bet On Fantasy Sports - The Best DFS Bets, Odds and Markets
Fantasy sports is a trendy online skill game where you assemble a virtual team and gather points based on individual player performance. Today, besides building a virtual lineup, you can wager on virtual sports at several bookmakers. Here, we will discuss how to bet on fantasy sports and share essential tips and strategies that will increase your chances of placing winning bets.
Do You Find This Topic Interesting?
What are Fantasy Sports?
Before diving into the nitty-gritty of the topic, fantasy sports is an online game that involves assembling a virtual team. Each fantasy team comprises proxies of real players in an existing professional sport. The teams compete based on player performance in real life and games. After that, each player's performance is converted to points the team's manager compiles. The lineup with the most points by the end of the league wins.
What is the Difference Between DFS and Fantasy Sports?
As the name suggests, Daily Fantasy Sport is a virtual lineup that lasts only a day or week.
On the other hand, fantasy sports teams are scheduled to stay for the entire season.
Popular Fantasy Sports to Bet On
While fantasy sports span several disciplines, not all are popular among bettors. Punters often prefer betting on fantasy sports with competitive events and incredible media coverage. Some of the renowned fantasy sports include:
Football
Golf
Cricket
Baseball
Basketball
American Football
How Fantasy Sports Betting Works
Fantasy sports grant enthusiasts an opportunity to make fantasy lineups - assembling their dream team - and bet on the outcome of each event in the competition. The performance of actual players in a game directly impacts Fantasy Sports' results.
So, just like the actual event, you get to bet on the outcome of each game as well as the performance of every player. The statistics of individual players forming the lineup and the probability of an event happening dictate the market prices.
Popular Fantasy Sports Betting Markets Explained
Understanding the popular fantasy sports betting markets is key before placing single or ACCA bets. Here are the top 12 fantasy sports betting options that you will encounter on most, if not all, bookmakers.
Player Performance
This betting option is based on an athlete's performance in a game or the entire league. Therefore, player performance can be a short-term or long-term market.
Using this market, you can bet on a player's statistical accomplishments. For instance, you can bet on the number of home runs, points scored, and touchdowns made by an athlete.
Team Performance
Team performance is a bet on a fantasy sports lineup. You gamble on a select team's statistics in a game or season.
With the betting option, you can bet on a fantasy football, baseball, or cricket to win the season or a particular match.
Head-to-Head Contests
Head-to-head fantasy contests are a short-term betting market where you wager on the fantasy team that will score more points in a contest.
You can use the market to predict an EPL fantasy team to score more points than another fantasy team.
Round-by-Round Betting
As the name suggests, round-by-round betting is a short-term fantasy sports market that allows you to wager on the fantasy team to win a particular game round.
Hence, you can bet on a fantasy team to collect points in the first round of an event. This can be an Over/Under market.
Tournament Winners
The tournament winners option is one of the easy-to-comprehend long-term fantasy betting markets. The market requires you to predict the fantasy team that will triumph in the competition, such as the EPL or NBA.
Tournament Winners apply when you pick a select fantasy football team to win the English Premier League.
Over/Under Markets
The Over/Under markets always go hand in hand with Totals. This short-term market allows you to predict the number of points a fantasy sports team will collect in a game. However, instead of stating the exact score, you choose whether the points exceed or remain below a particular number.
With this market, you can predict a fantasy football team to score Over/Under 8.5 points in a game.
Scoring Markets
The scoring market allows you to bet on the player scoring the most points or goals in the fantasy game. This makes it a short-term market.
Courtesy of the scoring market, you can bet on Marcus Rashford to score 3 or more goals in a fantasy football game.
In-Play Betting
Live betting, popularly known as in-play betting, is a common option where you gamble on ongoing events.
In fantasy football, you can place an in-play bet on your fantasy football team to win the first half of a continuing EPL match.
Fantasy Points Over/Under
The fantasy points Over/Under market is a betting option where instead of gambling on specific markets, you bet on the event to be Over or Under a particular number.
You can bet on your Fantasy basketball team to win with Over 8.5 points in a game. Besides, you can bet on Erling Haaland to score Under 2.5 points in an EPL match.
Tiered Betting
In fantasy sports, you can bet which players will score more points in a particular tier using the tiered betting market. Here, players are ranked in groups based on their form and skill. Some players are placed in the top tier, while others are placed in the second tier.
With tiered betting, you can back a player like Erling Haaland to score more goals in a group of players like Kevin De Bruyne, Rodri, and Mohamed Salah.
Player Matchups
Fantasy sports betting offers player matchup gambling options where you make predictions based on two athletes in a competition like the EPL or Rugby World Cup.
Hence, you can bet on Antoine Dupont to score more points in a Rugby World Cup match.
Special (Prop) Bets
Fantasy betting offers proposition markets, allowing you to gamble on events that may not affect the game's results. Some of the fantasy sports prop bets available at bookmakers include
The Player To Score The First Goal In A Match
Team To Win The First Half Of The Game
The Total Number Of Points Scored By Both Teams
How To Bet On Fantasy Sports: Step-By-Step Guide
Betting on fantasy sports is an easy-to-accomplish 5-minute procedure on any legitimate sports betting site. To wager on a fantasy event, all you need to do is follow these simple steps:
Choose a Trusted Bookmaker and Register: Using Oddspedia, pick an authentic betting site and sign up for an account.

Deposit Funds: Proceed to fund your account with money you can use for staking.

Explore Contests: Go through the daily fantasy sports contests provided by your chosen fantasy sports site.

Draft Your Team: Create a fantasy team, whether football, basketball, or baseball.

Place Your Bet: Go through the betting markets, compare the odds, add your selection on the bet slip, and wager cash.

Follow the Action: Watch the games of the fantasy sport you have chosen to determine the outcome.

Enjoy the Thrill: Have the excitement of watching the matches while hoping for the best.

Cash Out: If you placed a winning bet, wait for the money to be disbursed into your account and cash out.

Learn and Repeat: Confirm any mistakes you have made and learn from them, then repeat betting.
How To Start Betting?
Everything You Need To Know In 5 Easy Steps!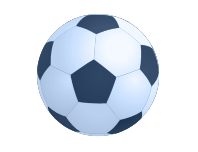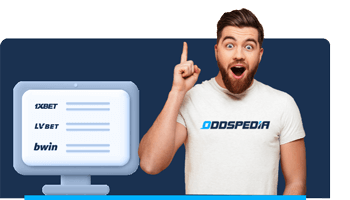 Pick A Highly Rated Bookie
Find the right bookmaker for you and sign up.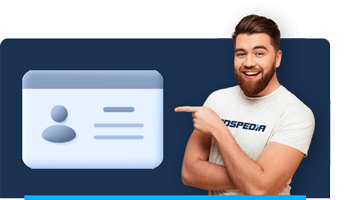 Fund Your Account
Make a deposit with the payment method you prefer. Consider responsible gambling features and bankroll management.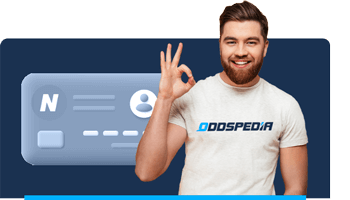 Claim Your Bonus
Many betting sites have a welcome bonus or free bet, which you can claim after making the first deposit. *never forget to read the small print!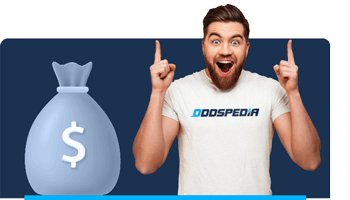 Choose An Event To Bet On
Find an event you are interested in, select a betting market that appeals to you the most and "click" on the odds.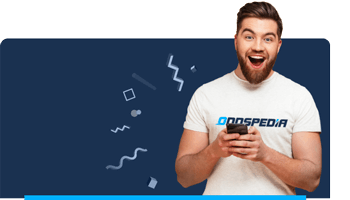 Start Betting
Go to the bet slip and input the details of your desired bet and confirm the wager.
Fantasy Sports Betting Tips And Strategies
Fantasy betting is thrilling and rewarding, especially if you are armed with the necessary betting strategies. Here are a couple of proven fantasy betting tips worth considering if you want to increase your chances of placing winning bets:
Player Research
Always make sure you research the players. Check their current form and identify any injuries they may have. Also, check their performance for the past five matches to ensure they will be valuable to your team.
Diversify Lineups
Pick players from different clubs participating in the league. Diversifying your lineup allows you to pick the best players who will help you score more points. For example, consider players from different clubs when playing the EPL fantasy league. Also, confirm their projected points.
Odds Comparison - Get The Best Fantasy Sports Betting Odds
Comparing market prices is key! Using our resources here at Oddspedia, compare the fantasy sports odds and pick the highest market prices. This will ensure you enjoy significant earnings whenever you place a winning bet.

Monitor Scoring Systems
Always check the scoring system. As a manager, you will earn based on the different actions of your players. For instance, you will receive fantasy points in football based on player assists, clean sheets, goals, and saves. This will help you know which players to pick for the best outcome.
Take The Small Wins And Profits - Start Small
The most strategic way of betting on fantasy leagues is to start small. Place wagers you can manage and keep small wins and profits. Going for massive wins is risky, as you may lose more on a single fantasy event.

Select the Best Fantasy Sports Bookmakers
Not every fantasy sports betting site is ideal. Use our resources to select the best fantasy sports bookmaker. A quality betting platform should have wide coverage of fantasy sports, amazing bonuses, and quality odds on different Fantasy and traditional sports betting markets.

Stay Informed
Make sure you keep your ear to the ground about the sport. We have an exclusive page with information on different sports. The data comes from accredited news sites and player's social media pages. You can use the information to draft a lineup that might earn you the guaranteed prize money pool.

Make Use of Bonuses and Promotions?
Use bonuses and promotions to avoid spending too much of your real money on fantasy betting. At Oddspedia, we have a list of top fantasy sports betting sites with quality bonuses. Select a bonus and hit the available link to access the fantasy sports sites with the offer.

Most Common Fantasy Sports Betting Mistakes
Novice and seasoned fantasy sports bettors often make mistakes that cost them massive wins. Here, we will discuss the most common fantasy sports betting mistakes and share solutions to the blunders:

Overvaluing Star Players
Valuing star players too high is a mistake that might lead to poor drafting of a fantasy sports team. We recommend you confirm the actual value of every star player to avoid making such an error.
Mismanaging Your Bankroll - Not Setting Budget Limits
Fantasy sports bettors often end up in gambling debts due to bankroll mismanagement. Devise a complete daily fantasy sports work and betting budget limit based on your financial muscle to avoid this mistake. Some daily fantasy sports sites even allow you to establish a loss limit as part of their bankroll management program.
Failing to Adapt
Whether daily fantasy sports or a seasonal fantasy contest, the game is always evolving, and so do players. It would be best to adapt to drastic changes to make the best decisions managing a fantasy sports team.

Not Researching Weather Conditions
Weather conditions always affect players' performance in fantasy sports like cricket, football, baseball, and golf. So, failing to research the weather may see you draft the wrong players. This often affects daily fantasy sports betting gamblers.

Neglecting Injuries and Lineup Changes
When drafting a lineup, you must confirm players' injuries and how they may affect your fantasy team. Make lineup changes immediately after you identify players with injuries to enhance the performance of your fantasy club.
Overconfidence
Fantasy betting is a game of chance; anything can happen during the week or season. So, don't be too confident with your lineup. Instead, do the due diligence of players and any other factor affecting their performance and make the necessary changes.

Betting On Fantasy Sports - Pros and Cons
Betting on fantasy sports is a thrilling take with a lot of pros! With the freedom you get in customising your team, it's little wonder why its popularity has skyrocketed in the industry. However, there are a few drawbacks that you have to come to terms with, as shown below:

You Get To Choose Your Fantasy Sports Team;
Allows Selecting Of Players From Different Clubs;
Your Fantasy Team's Performance Is Based On An Individual Player, Not Their Club's Performance;
They Often Have Fantastic Prize Pools;
Covers Fewer Sports;
It Can Be Tedious To Manage Fantasy Sports Teams;
Requires Extensive Research;
Fantasy Sports Betting Options FAQ
⚖️

Is betting on Fantasy Sports legal?

Betting on fantasy sports is legal. Ensure your jurisdiction allows fantasy sports betting to avoid ruffling feathers with the authorities.

❓

What is the best Fantasy Sports Online Sportsbook for UK bettors?
🤗

Can I win consistently in Fantasy Sports?

No, fantasy sports betting is a game of chance, so you are not guaranteed to win consistently. However, with the right strategies, you can maximise your winning chances.

💵

Do I need in-depth sports knowledge to succeed?

No, you do not need in-depth sports knowledge to succeed. However, it would be best to conduct extensive research on the players, among other considerations, to place winning bets.

🛠️

How do odds work?

Fantasy sports odds are the pricing of each fantasy sports market based on their probability of occurring. The odds are usually expressed as 10/1, which is how much you will win on your bet compared to your stake.
❓

How much money should I invest in fantasy sports?

How much you should invest in a fantasy sport depends on the league. However, starting small in a private league with an average investment of $/£50 is recommended.
📈

What are the most popular Fantasy Sports betting markets?

The most popular fantasy sports betting markets include the following key betting options:
Player Performance
Team Performance
Over/Under Markets
Scoring Markets
Tournament Winner
These betting markets are popular because they are easily comprehended, while some have quality odds.

🔒

Is online betting on Fantasy Sports safe?

Yes, online betting on fantasy sports is safe. Betting sites use SSL data encryption technology to protect players.

🤔

Is betting on DFS better than betting on seasonal Fantasy Sports?

Yes, to play Daily Fantasy Sports is better than Seasonal. This is because you don't have to manage the teams for long periods, which can be time-consuming.
This article was written by our team of betting experts, any contributing references are noted below.