19 Jan 2023
Oddspedia is Hiring - A Dream Job for any Football Fan
Oddspedia will be paying $200 per hour for you to be at home, watch the game and collect relevant data. That's $1,000 for your five hour service to football…
Did we mention the winner gets an additional $100 for snacks and refreshments on top of that?

Get Paid $200 dollars per hour to Follow The Big Game
Do you care about the color of Gatorade thrown over the winning coach just as much as the result of the Big Game itself? Do you have what it takes to decipher the length of the national anthem before kick-off? Well, Oddspedia is looking to hire you as their Official Novelty Bet Analyst on Sunday 12 February 2023.
How to Apply
Do you have the skills to fit these bills? Well, all you have to do to enter is answer the following question: 'What color do you think the Gatorade poured over the winning Head Coach will be?"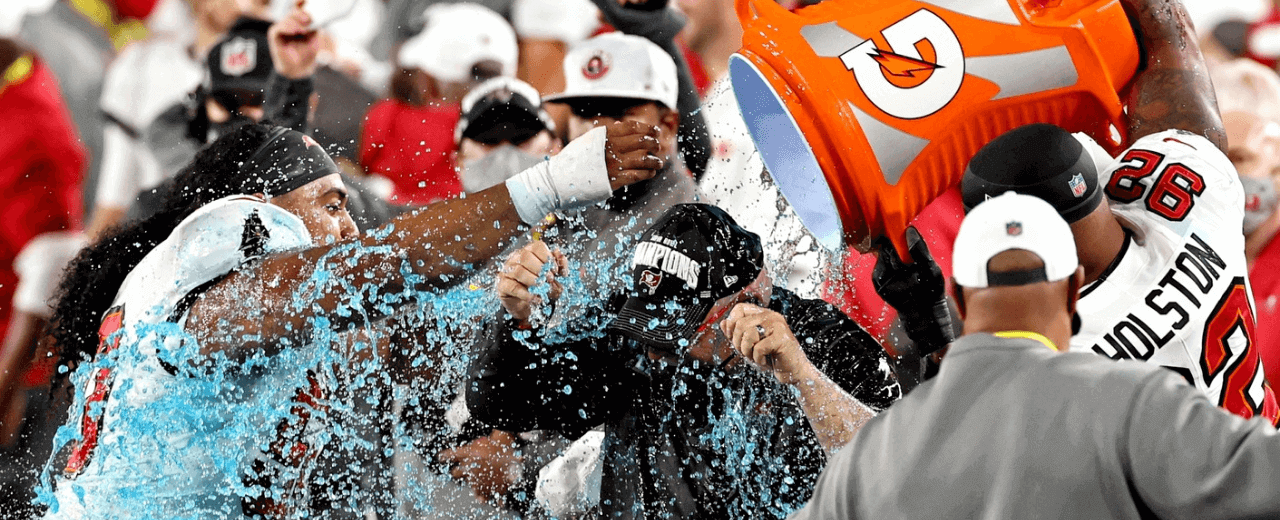 The Big Game on Oddspedia
Oddspedia is your one stop shop for all things NFL betting odds ahead of the NFL playoffs. We'll be providing best in class odds, information on major market moves and all the latest betting news up until and throughout the Big Game.
New to how odds work? Oddspedia are here to guide you through a jargon-heavy industry, helping you understand NFL odds and how to understand them.
Not sure where to even start with the myriad of different bookmakers on offer now? We're here to help. Oddspedia has done the heavy lifting, sifting through the best US sportsbooks and giving them a score out of 5. Check out the expert rating, average pay-out and pay-out speed of the likes of Caesars Sportsbook, Bet MGM, Unibet and more in our sportsbook review hub.
If you're looking for the best free bets and offers – Oddspedia also has you covered. Draft Kings are offering a whopping $1,000 bonus in cash for new customers, which can be used to bet on sports or used in daily fantasy contests. This DraftKings promo is only extended to those who register a new account and make their first deposit. This means that you cannot participate in this offer if you have already had a DraftKings account for a while even if you have never deposited funds. The key qualifying conditions are opening a new account and making the minimum deposit. Then you simply need to meet the wagering conditions within 90 days. After that, any remaining balance of unreleased bonus funds will be voided.
Oddspedia Competition Rules: Big Game Dream Job Competition
Oddspedia is all about playing fair. Please respect the following competition rules (the "Rules"), respect other participants and play fair. Participants who do not follow the Rules could be removed or suspended from the website as deemed appropriate by the website.
These Rules are to be read in conjunction with the Oddspedia Terms and Conditions that can be found here and where there are any inconsistencies in relation to the conduct of the Competition, these Rules shall prevail.