Top online sportsbooks in Massachusetts
A lot of work and research has gone into finding the best Massachusetts sportsbooks. Our experienced sport-betting team has done the hard work so you don't have to. We check out the ins and outs of each sports betting site to see what it offers on all levels, from bonuses to payment methods and customer support, to available sports and betting markets.
We then publish reviews on each of the available sportsbooks, going into detail about their offers, unique features, payment methods, customer service, and general user experience. This then saves you time because all our findings are easily located on Oddspedia.
Best Massachusetts betting sites
In this section, we're going to focus on the sportsbooks themselves and give each one a mini-review. These brief descriptions will give you an idea of the main benefits that each sportsbook offers. But if you do want more detail on them, feel free to check out our full reviews.
BetMGM
With its own rewards program and some of the most competitive odds available, BetMGM sportsbook Massachusetts is easily one of the best potential sportsbooks coming to MA. It has a host of other features too, which include the ability to bet in-play, cash out bets early and live stream content to the sports betting site or its mobile sports betting app. New customers will likely be able to expect a welcome offer when it launches, and a "risk-free" bet worth up to $1,000, but it has plenty of ongoing promotions for existing customers also.
FanDuel
Naming itself the No. 1 sportsbook in America, FanDuel has been one of the resounding successes across the states since the legalization of sports betting began to sweep the nation. It has dominated almost every state it has set up its operations, and with its excellent selection of sports and betting markets as well as competitive odds, it is easy to see why. One of its major benefits is that FanDuel sportsbook Massachusetts offers free-to-play games where you can win cash prizes. It also offers one of the largest selections of available live sports to stream thanks to FanDuel TV and FanDuel+. 
Caesars
We couldn't leave the largest retail sportsbook in the US out of our list of best MA sportsbooks. Caesars has built a reputation in the gambling industry through its resorts and casinos and now the emperor is trying to conquer the sports betting market. Like BetMGM, Caesars sportsbook Massachusetts has an excellent rewards program, and that is in addition to its $1,250 "risk-free" bet welcome offer. You can use these points to redeem everything from free bets to hotel stays and dining experiences. 
DraftKings
Similar to FanDuel, DraftKings started its life as a Daily Fantasy Sports game and chose to branch out into sports betting. It has been relatively successful but hasn't been able to dominate as well as its fantasy sports rival. It offers plenty of ongoing promotions and also has its own selection of free-to-play games where you can win cash prizes. One of the things DraftKings sportsbook Massachusetts does really well though is its detailed coverage for in-play bets. It offers extensive information on all live games to allow you to see how a game is going so you can assess the risk of placing certain bets. 
BetRivers
One of the smaller brands in sports betting that doesn't quite hit the heights of the others, BetRivers is still one of the best MA betting sites. Its bonuses - of which it currently offers a $500 "risk-free" bet to new customers - have some of the fewest restrictions around. BetRivers sportsbook Massachusetts also offers one of the most secure experiences; it geo-restricts its sites if you try to access it outside of a state it doesn't legally operate in. 
How To Sign Up With A Sportsbook
Everything You Need To Know In 5 Easy Steps!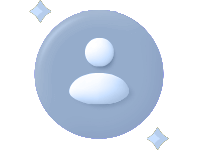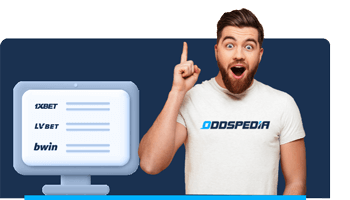 Visit The Bookmaker
Use the "Register Here" button in the header of this Oddspedia Operator Review Page to go to the bookmaker's site.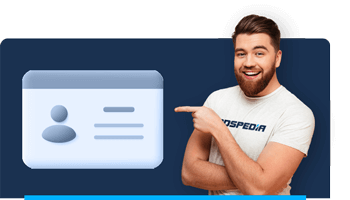 Start The Registration Process
Locate the "Create Account/Sign Up/Register" button on the home page and click on it.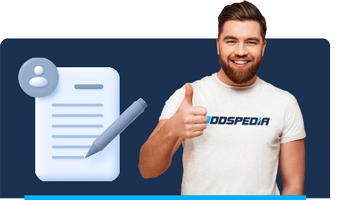 Input Valid Information
Complete the registration form by inputting valid information such as Name, DOB, E-mail etc.*It is critical to use valid info for verification procedures for the account setup and withdrawing funds at a later date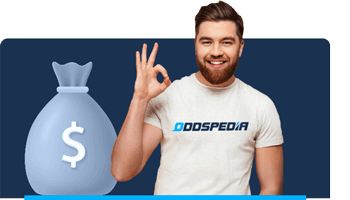 Verify Your Account
Wait for the email validation and take the designated action.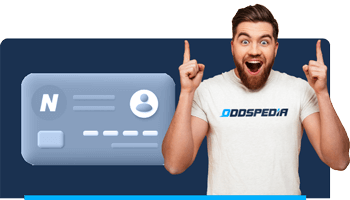 Login To Your Account
Return to the site and log in with the username and password you stated in the sign-up process. You are now ready to start your betting journey.
Why is FanDuel the best sportsbook in Massachusetts
There is a reason why FanDuel claims to be the No. 1 sportsbook in America. It offers by far one of the best sports betting experiences you could wish for. It is packed full of common features which include the ability to bet in-play and cash out bets early. But it also elevates some features like its sports streaming available through FanDuel TV and FanDuel+ where you can stream many of the most popular sports from across the planet.
It also has an excellent selection of payment methods available, a good reputation for its customer service, and plenty of ongoing promotions. You can also play games for free and claim big cash prizes. Judging by how well they are doing across the US, we expect them to also dominate Massachusetts betting.
Massachusetts betting sites with the best promotions
If you're looking for the biggest offer, Caesars beats the competition hands down. It offers a $1,250 "risk-free" bet along with 1,000 Tier Credits and 1,000 Rewards Credits for its rewards program. No one else really matches its value in free bets that we've covered.
In terms of existing customers, FanDuel and BetRivers share the crown. Both sports betting sites offer near-daily promos and while we have mentioned FanDuel's free-to-play games, BetRivers has fewer restrictions and wagering requirements. The pair are rightfully in the top Massachusetts sportsbooks.
Top Massachusetts sportsbooks by sport
While some may be the top sports betting sites overall, each site has its own partnerships that help give them an edge in certain sports - whether that be promising the best odds on certain sports or even teams. This section will list the best Massachusetts sportsbooks for the top US sports (NFL, NBA, MLB, NHL). Below is just a brief description of each one, but we do have dedicated pages for each if you want more information.
Best Massachusetts sportsbooks for NFL
Caesars are definitely one of, if not, the best NFL betting sites Massachusetts. Not only do they offer your typical promos such as odds boosts throughout the season, but they have localized promos for your nearest NFL teams. We're not just talking free bets either, you can win tickets to actual games for your local franchise and even potentially win tickets to the Super Bowl.
Best Massachusetts sportsbooks for NBA
When it comes to the best NBA betting sites Massachusetts, there is no better site than FanDuel. Not just for its ongoing promos and competitive odds, but it also has a great NBA-specific promotion. Bet $5 on any NBA game and you can receive a three-month subscription to NBA League Pass. This will give you access to all past games and live games too for all your favorite NBA teams plus lots of other content.
Best Massachusetts sportsbooks for MLB
One of the best MA MLB sportsbooks is probably BetMGM. The World Series just finished and it's one of only a few that is already offering futures for next year's event. But more than that, they have excellent MLB-specific promos and some of the most competitive odds available of all sports betting sites.
Best Massachusetts sportsbooks for NHL
FanDuel comes out on top for a second time as the best NHL Massachusetts betting sites because of the range of games it shows, from international hockey to NHL. Add to that a constant supply of NHL-specific promos for existing customers and free-to-play games with cash prizes, it no doubt offers one of the best betting experiences for the NHL.
How to find the best betting sites in Massachusetts
You may be wondering how you can find the best legal betting sites in Massachusetts, and we're here to help. The first thing you need to do is think about what it is you want to bet on and then see who has the sports and markets available that match your needs. You should then compare odds to see who is most competitive, and we help you do that right here on Oddspedia.
Once you've made a decision, you then want to head over to the sportsbook of your choice. This can be done through one of the links on our website. When you get there, sign up by following these quick steps:
Click "Join Now" and enter your personal details and set up account security
Verify your account from the email used when signing up
Head back to your account and log in
Go to your banking section to deposit funds
You're now ready to begin placing your bets
How Oddspedia sportsbook ratings work
When it comes to rating the sportsbooks on our site, we look at and compare a number of different important criteria. Firstly, we check out all of the sports and markets available, the more the better in our eyes because it gives you more access to the sports you love. We make sure as well that they don't just offer basic bets like 
the moneyline, 
spread, 
and totals, 
but more unique bet types as well, 
such as Round Robin. 
It's also important to see what the prop offering is like and how easy it is to build same-game parlays. 
We then look at the odds and lines available to ensure what is offered is competitive. This includes looking at promotions such as odds boosts and profit boosts before going on to look at what additional promotions are available. Can you earn bonuses for referring friends? Is there parlay insurance? There are many areas we check out.
The final section we look at is the customer experience. How easy it is to sign up, what payment methods you have access to, whether customer support is helpful and what a sports betting site is like to use. For the user experience, we look at things like how modern the mobile app is and whether or not you can also access the site via a mobile browser.
What makes a good sportsbook?
Many of the best sportsbooks share similar features, although some may be slightly better than others. For example, cashing out bets early is now a common feature, but some sportsbooks may allow you to do a partial cash out where you can withdraw half of your bet value and leave the other half in. Having a more unique feature like this makes a sportsbook more appetizing for many because they offer things you can't get elsewhere.
Besides that, there are many other obvious areas that make a sportsbook a good choice. These include things such as competitive odds, having a large selection of sports to bet on and bet types available, and having a safe and secure site. It's also important for any good sportsbook to have a license from the state regulator. If it doesn't, they are operating illegally and you should avoid them.
Why should you avoid certain sportsbooks?
There are a number of reasons for avoiding certain sportsbooks besides obvious things like offering poor odds or betting selections. You want to make sure the sportsbook you choose has a license from the state regulator, and if it doesn't it is operating illegally and should be avoided. This is because illegal sites are not secure and haven't met the required standards to obtain a license, putting you and your personal data at risk.
Another key reason to avoid them is when it comes to their apps. Massachusetts betting apps should be available to download from respectable sources such as the App Store or Google Play Store. These stores check all apps and scan them for malicious software embedded. If they are not available, you can guarantee there are good reasons why. If it tells you to download its app from elsewhere, don't trust the source and stay clear of the sportsbook.
How to create a betting account in Massachusetts
Signing up for one of the legal online sportsbooks in Massachusetts is a pretty similar experience for each one. Some may ask for more information than others, and may even offer different sign-up methods, but for the most part, they are all as quick as each other. Here is a basic step-by-step guide:
Use one of our links to head over to your chosen sportsbook and click "Join Now"
Complete the sign-up process by entering your personal details, and confirming your location and identity
Once finished, you may need to verify your account. This is done through a link sent to the email you used to create your account
Log in and head to the banking section to set up a deposit method to add funds to your account.
You can now start placing bets
This process should take you around 5-10 minutes no matter which site, and most deposit methods are instant. Withdrawals will take longer, but your chosen method should tell you the expected timeframe. Alternatively, you can check out our sportsbook reviews to find out.
Best Massachusetts betting sites FAQs