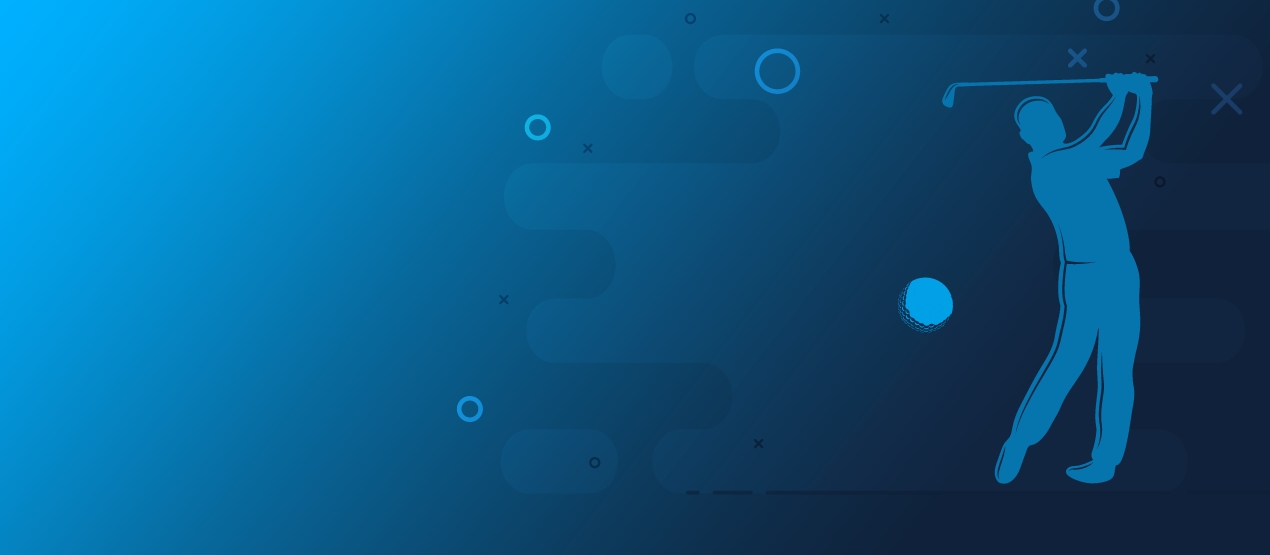 14 Nov 2023
How To Bet On Golf - Guide to The Best Bets, Odds and Golf Markets
Golf betting has become prevalent, with tournaments such as the Open Championship and The Masters attracting millions of gamblers worldwide. Therefore, catalysing bookmakers to introduce more markets and offer better odds on the sport. In this read, we will discuss how to bet on Golf and offer insights on using Oddspedia tools to get more from your wagers.
Do You Find This Topic Interesting?
How Betting on Golf Works
Golf is a club and ball sport that dates back to the 15th century in Scotland. The game involves using the least number of strokes to hit a ball to a series of holes in a course. You must play every hole for each game while marking the number of strokes taken.
Ultimately, all shots are totalled, and your handicap is subtracted from the net score. The player who ends up with the least total strokes is the winner. Bookies use the course's actions to formulate markets you can bet on, with each market priced differently based on its probability of occurring.
Understand Golf Tournament Formats
Golf is one of the few sports with multiple formats, including Ambrose, Bogey and Par, Stableford, fourball, and foursome. Despite numerous formats, the following two are popular and common in prestigious or invite-only tournaments.
Stroke Play
Also known as Medal play, stroke play is where golfers compete on a course with 18 holes. Here, golfers aim to play each hole with the least number of strokes to win. The stroke play format is used to compete in some of the major golf events, including.
The Open
The Masters
PGA Championship
Match Play
Match play is a hole-by-hole golf format. In match play, the golfer who makes the best score on a particular hole wins the hole. The player who wins the most holes wins the match. Match play is a sort of head-to-head competition. A good number of golf tournaments use the match play scoring system, including:
The WGC Match Play
Ryder Cup
Volvo World Match Play Championship
Presidents Cup
Popular Golf Betting Markets Explained
The rule of thumb when betting on Golf is to familiarise yourself with the markets. Understand the meaning and usage of each betting option so that you can make informed Golf predictions. Here is a detailed list of popular golf betting options you should know before placing single and ACCA bets online:
Outright Winner
The Outright Winner is a long-term golf market involving betting on the individual or team winning a tournament. This could be The PGA Championship or the Ryder Cup:
Using the betting option, you can predict that Jon Rahm will win The Masters golf tournament.
Top-Five or Top-Ten Finish
This is a place or finish market where you bet on a golfer or team to finish in a tournament's top 5 or 10 positions. Being a long-term bet, Top-Five or Top-Ten Finish offers high odds.
With this bet, you can predict Cameron Young will finish within the fifth or tenth position during the PGA Championship.
Head-to-Head Matchups
The head-to-head matchup requires picking the golfer with the best score in a round or tournament. Instead of betting on one player against the entire field, you wager on a player against another. In most cases, the candidates are usually of the same level in terms of skill. A bookmaker can pit together two or even three players in this bet.
With a head-to-head matchup, you can predict that Rory Mcilroy will score better against Callum Shinkwin in a PGA Championship match.
Round-by-Round Betting
Round-by-round betting is a short-term market where you gamble on a specific round instead of the entire match. Here, you can bet on a player's score in a particular round. But instead of making the exact prediction, the bookmaker may require you to bet on whether the total will be Over/Under a specific number.
Using the bet, you can wager for Min Woo Lee to score Over 71.5 strokes during The Tour Championship.
First-Round Leader
The first-round leader is a short-term betting option. Here, you bet on the player dominating the initial round in a golf match.
In a PGA Championship event, you can use the round leader market to bet on Brooks Koepka to achieve the highest score in the first round.
Group Betting
Group betting requires you to gamble on the player with the best score in a particular group of golfers, usually up to 5. A bookmaker may give you the list of top European golfers at the masters.
Sergio Garcia – 8/1
Luke Donald – 7/1
Henrik Stenson – 6/1
Rory McIlroy – 4/1
Your work is to predict which players will achieve the highest score in the group.
In-Play Betting
Live or in-play betting is a form of gambling where you predict ongoing golf events. This option applies to multiple markets, including Round Total and Round Leader.
In an ongoing Fedex Cup match, you can bet on Viktor Hovland to win the first round courtesy of in-play betting.
Special (Prop) Bets
Golf proposition bets are markets where you gamble on events that will not affect the game's outcome. Bookmakers offer several golf prop bets to players, including:
Will Dustin Johnson go bogey-free?
Course record to be broken? Yes or No.
Will there be a hole-in-one?
In-Play Betting on Golf - How Does It Work?
Sports betting sites accept bets on ongoing golf events. This form of gambling introduces you to dynamic odds that keep changing as the golf match progresses. However, the markets are not always open for betting as close as the game is in play.
You must review the markets and analyse the golf odds movement when placing live bets. This will help you enjoy value bets. You also need to check today's live scorecards and golf leaderboards and watch the golf events live to increase your chances of placing winning bets.
How To Bet On Golf: Step-By-Step Guide
Golf betting is a simple process you can efficiently perform on any bookmaker. To bet on a golf match, follow these steps sequentially:
Choose a Reputable Sportsbook: Go through the reviews of top Golf betting sites and pick the ideal bookmaker.

Understand Odds: Scan the available odds and compare the market prices the bookmaker offers.

Select Your Tournament: Pick a suitable golf tournament, for instance, The Masters, The Open Championship or The US Open.

Study the Golfers: Conduct extensive research on them and find out their current form.

Place Your Bet: Add your market on the bet slip, whether Outright Winner, Round Leader, or Match Winner.

Follow the Action: Watch the golf event as it unfolds to know whether you will likely win.

Cash Out or Let It Ride: If the odds are in your favour or you suspect a loss, you can cash out your bet to get higher winnings or prevent the loss.


Collect Your Winnings: Once the outcome of the golf match is established, wait for the operator to disburse the funds into your account.
How To Start Betting?
Everything You Need To Know In 5 Easy Steps!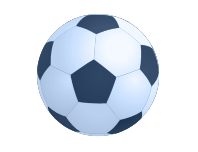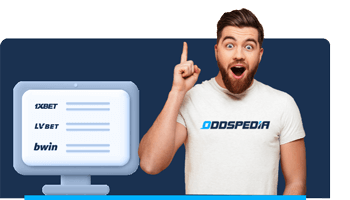 Pick A Highly Rated Bookie
Find the right bookmaker for you and sign up.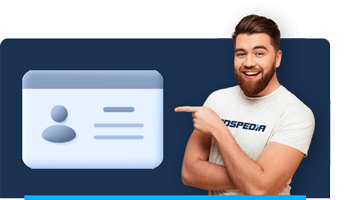 Fund Your Account
Make a deposit with the payment method you prefer. Consider responsible gambling features and bankroll management.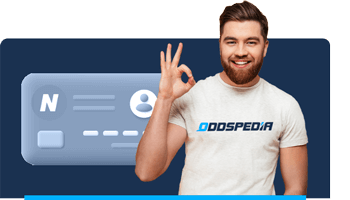 Claim Your Bonus
Many betting sites have a welcome bonus or free bet, which you can claim after making the first deposit. *never forget to read the small print!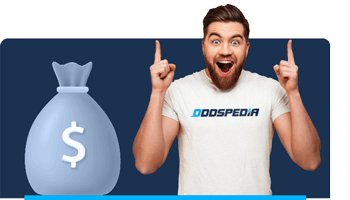 Choose An Event To Bet On
Find an event you are interested in, select a betting market that appeals to you the most and "click" on the odds.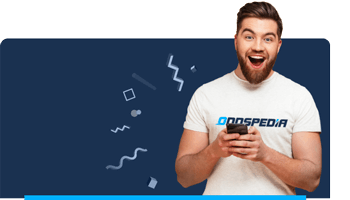 Start Betting
Go to the bet slip and input the details of your desired bet and confirm the wager.
Golf Betting Tips And Strategies
Placing Golf bets requires users to employ tips and strategies to increase their chances of winning. For optimal outcomes, here are some of the best golf betting strategies worth considering:
Know the Golfers and Their Recent Form
Research the golfers and take note of their recent form. You can find the information by checking players' statistics on different matches and ranking in various tournaments. At Oddspedia, we offer users access to player statistics and records that they can use to determine their current form. Some of the player statistics you should expect include strokes gained and streaks.

Consider Weather Conditions
The weather conditions affect the performance of the golfer as well as the drive of the ball. Cold air increases the lift and drag of the ball, resulting in higher and shorter trajectories. This may be more favourable to some golfers. On the other hand, wet conditions increase the chances of mud balls, making it even harder for golfers to record exemplary performance.
Course Knowledge
The golf course's landscape always affects the gameplay and the golfing rules, which impacts the golfer's performance. Therefore, take note of the course elevation, fairway firmness, and landing zone elevation. With this information, you can easily place a winning bet.
Odds Comparison - Get The Best Golf Betting Odds
When placing golf bets, comparing odds regardless of the market is mandatory. At Oddspedia, we offer gamblers tools which they can use to compare odds and place value bets. So, rather than opting for the initial market prices, go through the available golf odds and pick the highest values.

Course History
Whether it is due to familiarity or course layout, some golfers have a history of performing best at some golf courses. The probability of such golfers recording similar performances on the golf course is higher. So, check the golfer's history on that particular course before placing the bet.
Take The Small Wins And Profits - Start Small
Golf betting is a game of chance, so you are not guaranteed wins. In this case, make a habit of taking small wins and profits. This strategy will keep you from placing massive wagers that may deplete your bankroll. Also, small golf wins can quickly accumulate huge profits over time.

Select The Best Golf Bookmakers
The best golf bookmaker can go a long way in helping you place winning bets. To have the best gambling experience, consider a bookie with incredible golf coverage. It should also have match statistics and live scores for in-play betting. Such features will help you do the research you need to place winning bets. We have a ranked list of legitimate Golf betting sites with several golf matches for wagering.

Stay Informed
Information is critical when placing golf bets. It would be best if you kept up with golf news and some current trends. Such information can help determine how the tournament or match will go. Here, we provide you with all the golf information you need. We get data from accredited sources such as sports channels, publications and players' social media pages.

Make Use of Bonuses and Promotions?
Take advantage of golf bonuses offered by bookmakers. We have links to betting sites with quality bonuses that have suitable terms. With these bonuses, all you have to do is confirm the golfing calendar, confirm the matches and use the bonuses to place more golf bets and increase your winning chances.

Most Common Golf Betting Mistakes
In most cases, the only thing between golf gamblers and a winning bet is a series of common mistakes. Here, we have discussed the top golf betting blunders that might cost you your bets and how to avoid them.

Neglecting Past Performances
Most bettors often neglect golfers' past performances. Doing so makes it hard to tell the players' current form. You can avoid this mistake by doing extensive research on the golfer. Check their previous statistics and performance in the past five tournaments.
Not Researching Weather Conditions
Weather conditions significantly impact the outcome of the golf match. Wet weather slows the course play, while windy conditions force golfers to shorten their drive. It would be best to research the weather before making the winning golf predictions. So, confirm the weather in the region where the golf match will occur. After that, use the information to place winning bets.
Mismanaging Your Bankroll - Not Setting Budget Limits
Bankroll mismanagement is common to novice and seasoned golf bettors. This can easily cause you to run into debt. You must set your betting limits, whether daily, weekly, or monthly, and adhere to them. Some bookmakers have tools that you can use to set deposit and loss limits. Such tools can keep you from spending more than you planned for.
Betting on Your Favourite Player
Backing your favourite player in a bet is a big mistake you should avoid. You can only do so when facts and statistics support your decision. So, please do your due diligence on the players' form and review their past statistics. After that, make a bet based not on emotions but on accurate data.

Focusing on a Single Bet Type
By focusing on a single bet type, you may miss out on various aspects, such as quality odds. In this case, diversify your selection in different ways. Check the outright winner, the leader after the first round, and the top-five finish, among other markets, before settling on a particular bet type.

Betting Without Research and Strategy
Research is one of the best ways to increase your chances of placing winning bets. Neglecting research, you will need more information to predict the match's likely outcome. That said, do extensive analysis on the player and course where the event will occur. For instance, check course history, understand the course, review players' past performance, and compare the players head-to-head.
Ignoring Live Betting Opportunities
Bettors tend to ignore live betting opportunities, which may make you miss out on value bets. So, keep checking the live betting market in case such opportunities arise.

⚖️

Is betting on Formula legal?

Yes, betting on Golf is legal. However, make sure you do it on a betting site with a valid licence from the UK Gambling Commission. After all, gambling is legal in the UK and different parts of the globe.

❓

Can I trust golf betting odds?

Yes, you can trust golf betting odds. However, bookmakers apply different margins on market price, thus affecting the quality of odds. You must do an odds comparison to access the best market prices.

⛳

Is live betting available for Golfs?

Yes, betting on live markets for Golf is available. Sports betting sites offer pre-live markets, which you can bet on as the event continues. For example, you can bet on Match Winner, Head-to-Head Matchups, Group Betting, and Outright Winner.

❓

What is the best Golf Online bookmaker for UK bettors?

Bet365 is the best bookmaker

for betting on Golf. It comprehensively covers golf matches sourced from tournaments such as The Masters. Besides, it offers bonuses that you can use for golf betting. Other ideal golf betting bookmakers include:
🏌️

Do I need to be a golf expert to bet on Golf?

You don't need to be a golf expert to gamble on the sport. Any bettor with information about the sport can place golf bets. Also, Oddspedia offers bettors golf betting information and tips which they can use to make correct predictions.

💵

Can I win a lot of money betting on Golf?

Yes, you can win a lot of money betting on Golf. This depends on the number of legs and bet size. It also depends on the odd size of the markets. Some sportsbooks also allow you to request a bet, which can yield significant winnings.

🛠️

How do odds work?

Golf odds are prices attached to markets based on their probability of occurring. Bookmakers use software which applies an algorithm to come up with odds values. Usually, the odds are expressed in fractional formats such as 7/10 or 1/2. Here, the numerator shows how much you will win based on how much you will stake, which is the denominator.
❓

What bookmakers accept bets on the Ryder Cup?

Several bookmakers accept bets on the Ryder Cup. These bookies cover all Ryders Cup markets, and some even offer bonuses that you can use to bet on the events. Such bookmakers include:
📈

What are the most popular Golf betting markets?

The most popular golf betting markets include Tournament Winner and Match Winner. Other common markets are
Top-Five or Top-Ten Finish
Head-to-Head Matchups
Round-by-Round Betting
These betting markets are popular because they are easily comprehended, while some have quality odds.

🔒

Is online Golf betting safe?

Online betting on Golf is safe. The sportsbooks use HTTPS and SSL data encryption technology to ensure bettors are safe when placing golf bets.

🏌️‍♀️

Is it worthwhile to bet on the PGA Championship?

Yes, it is worthwhile to bet on the PGA Championship. The golf competition has several tournaments, including.
PGA Tour
European Tour
Japan Golf Tour
Due to the competitiveness of the competitions, you are sure of quality odds on primary and secondary markets.
This article was written by our team of betting experts, any contributing references are noted below.