Weather Forecast
20°
Match Facts
When FC Minaj leads 1-0 at home, they win in 83% of their matches.
FC Minaj wins 18% of halftimes, Kolos Kovalivka wins 33%.
Both teams didn't concede on their last match.
Kolos Kovalivka have lost none of their last 7 away matches.
Who will win?

Odds by

+390
+310
-149
Odds
+390

+310

-149

95.53%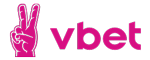 VBET
+390
+310
-149
95.53%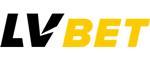 LVBET
+385
+310
-156
94.35%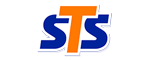 STS
+375
+300
-156
93.43%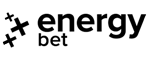 EnergyBet
+385
+310
-156
94.35%
Opening
+390
27 Jul 05:50
Highest
+390
27 Jul 05:50
Opening
+310
27 Jul 05:50
Highest
+310
27 Jul 05:50
Opening
-149
27 Jul 05:50
Highest
-149
27 Jul 05:50
This match of the Premier League will have FC Minaj match against Kolos Kovalivka. The game is scheduled for the 6th August 2021 at 01:00 PM UTC.
It was no longer than a year ago, 04.04.2021 to be exact, when these teams met each other and played for the big win at the Mynai-Arena in Mynai. In terms of which team is better, let's hope that this match is not a repeat of the 0-0 draw that previously occurred.
The teams' recent performances
FC Minaj has played one match in the current tournament, leaving them at the 6th place of their group.
Of the two matches Kolos Kovalivka played so far, , , especially since their top scorer, Denys Kostyshyn, will be playing. They scored a total of one goal successfully but allowed zero goals.
Which eleven will FC Minaj play against Kolos Kovalivka?
Vasyl Kobin may also very well appoint the following as the substitute players: Oleksandr Kemkin, Igor Gonchar, Rustam Ahmedzadeh, Mislav Matic, Andriy Semenko, Anton Baydal, Mikheil Meskhi, Bogdan Kovalenko, Oleg Vyshnevskyi.
To prevent Vasyl Kobin's team from scoring, Ruslan Kostyshin will probably send Evgen Volynets to protect the goal, supported by the defense, consisting of Matija Rom, Taras Sakiv and Vitali Havrysh. Vyacheslav Churko, Andrii Bogdanov, Vadym Milko and Kyrylo Petrov will form the midfield, trying to get the ball to Denys Kostyshyn, Anatoliy Nuriev and Volodymyr Lysenko who will try to outmanoeuver the opposing defense.
In terms of substitute players, it is likely that we will get to see Aleksandr Pavlovets, Evgeniy Novak, Nikolay Zolotov, Volodymyr Makhankov, Evgen Zadoya, Oleg Ilin, Diego Santos Carioca, Mamadou Danfa and Nika Sichinava sitting on the bench awaiting their chance to play.
Don't know whom to bet on? There are some things to consider!
When choosing a winner, there are various things that players need to keep in mind, but the key factor is looking for value in betting selections. Usually, bets forecasted to pay a higher amount than they should require a number of different metrics to be considered. These include goals, goal averages, direct h2h records, last matches performance and lineups.
Place your bet once you've also taken these facts into consideration:
FC Minaj scores 0.87 goals when playing at home and Kolos Kovalivka scores 1.4 goals when playing away (on average).
Last season's matches: 0-0 (FC Minaj at home) and 2-2 (Kolos Kovalivka at home).
Both teams didn't concede on their last match.
When FC Minaj is down 0-1 home, they win 14% of their matches.
When FC Minaj leads 1-0 at home, they win in 83% of their matches.
FC Minaj wins 1st half in 18% of their matches, Kolos Kovalivka in 34% of their matches.
In Premier League, Kolos Kovalivka has better performance than FC Minaj.
When Kolos Kovalivka leads 0-1 away, they win in 80% of their matches.
No matter the outcome of the match this time, both teams will re-meet in Kovalivka, Ukraine. They'll play at the Kolos Stadium on 11.12.2021.
FC Minaj vs Kolos Kovalivka Oddspedia Tip
After a thorough analysis of stats, recent form and H2H games between FC Minaj and Kolos Kovalivka, our Oddspedia algorithm has predicted the following outcome:
FC Minaj 1 : 5 Kolos Kovalivka
Match details
FC Minaj - Kolos Kovalivka
Premier League Ukraine
Date - 06/08/2021
Starting time - 13:00 UTC
Venue: Mynai-Arena, Mynai, Ukraine
Compare FC Minaj - Kolos Kovalivka betting odds
In the FC Minaj - Kolos Kovalivka odds tab, explore betting odds across 4 bookmakers in 24 betting markets. If you are interested in odds from Premier League, you can check which bookie offers the best betting lines for the next matches from the competition - . The search for which site is offering top odds has come to an end!
How to watch FC Minaj Kolos Kovalivka livestream
Stick to the steps provided below and you can enjoy an add free stream of the game completely free of charge:
Step 1 - Click on our Live Stream box above & make a completely free registration
Step 2 - Navigate through the list of events and find the one you are looking for
Step 3 - Enjoy the game without the annoyance of Ads
Presented by

Visit 1xBet