Marouane Fellaini (43')
Guo Tianyu (47')
Weather Forecast
27°
Match Facts
Shijiazhuang Ever Bright haven't won in their last 11 games.
Shandong Luneng Taishan FC's away record this season: 1-2-0.
A year ago, Shijiazhuang Ever Bright were number 6 in the table with 6 points. Now they are number 14 with 3 points.
Shandong Luneng Taishan FC haven't lost in their last 12 games.
Who will win?



Shijiazhuang Yongchang
Ghotbi, Afshin

Shandong Luneng Taishan
Hao, Wei
5-4-1

S. Puliang
14
L. Chengjan
19
Y. Liu
30

Y. Yun
6

Z. Kaimu
16

X. Pengfei
11
X. Zhang
33

L. Chuangyi
8

Z. Yifeng
7

Y. Yiming
23

O. Maritu
39
4-4-2

H. Rongze
18
K. Shi
27

Z. Zheng
5

L. Yang
11

J. Xiang
37

J. Jingdao
33

X. Xin
8

M. Fellaini
25

L. Binbin
21
P. Delgado
19

D. Liuyu
36
Cangzhou Stadium
Wang, Zhe
Substitutes

Shijiazhuang Yongchang

Zhang Zhenqiang
Stopilla Sunzu

Yan Zihao

Piao Shihao

Guo Hao

Zheng Zhiyun
Andre Senghor
Abduhamit Abdugheni

Muriqui
Bughrahan Skandar
Liu Xinyu
Sabit Abdusalam

Shandong Luneng Taishan

Wang Dalei

Li Guanxi

Song Long

Wang Tong

Zhao Jianfei

Qi Tianyu

Dai Lin
Son Jun-Ho

Wu Xinghan
Leonardo

Guo Tianyu

Tian Xin
Odds Comparison
Highest odds
Highest odds across 68 bookmakers
Home
+790

Draw
+385

Away
-200

101.50%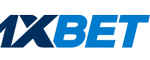 1xBet
+750
+378
-294
92.99%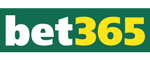 Bet365
+750
+350
-278
93.01%

Betway
+600
+375
-263
92.54%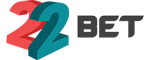 22Bet
+750
+378
-294
92.99%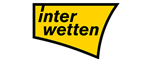 Interwetten
+675
+350
-270
92.49%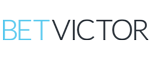 BetVictor
+750
+360
-278
93.62%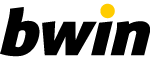 Bwin
+575
+333
-278
89.74%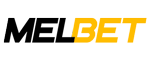 Melbet
+750
+378
-294
92.99%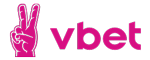 VBET
+750
+375
-250
95.93%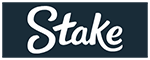 Stake.com
+660
+380
-256
94.40%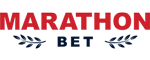 Marathonbet
+700
+380
-263
94.52%
Opening
+520
19 Jul, 05:10
Highest
+850
21 Jul, 04:50
Lowest
+500
19 Jul, 06:40
Opening
+310
19 Jul, 05:10
Highest
+390
21 Jul, 05:50
Lowest
+309
19 Jul, 05:40
Opening
-164
19 Jul, 05:10
Highest
-154
20 Jul, 03:10
Lowest
-227
21 Jul, 06:00
On 21/07/2021 Shijiazhuang Yongchang and Shandong Luneng Taishan faced each other in a match from Super League. The game ended 0 - 2 and you can check the full report of the match on Oddspedia.

The match preview, statistics, highlights, pre-match odds, team lineups, and substitutions as well as the current Super League table standings are available.
Shijiazhuang Yongchang vs Shandong Luneng Taishan best pre-match odds were
| Match Outcome | Best Odds | Bookie |
| --- | --- | --- |
| Shijiazhuang Yongchang To win | 8.90 | NEO.bet |
| Draw | 4.85 | ComeOn |
| Shandong Luneng Taishan To win | 1.50 | Bet3000 |
| Goals over 2.5 | 1.98 | Betclic |
| Goals under 2.5 | 2.10 | Париматч |
Match details
Shijiazhuang Yongchang 0 - 2 Shandong Luneng Taishan
Super League China
Date - 21/07/2021
Starting time - 10:00 UTC
Venue: Cangzhou Stadium, Cangzhou, China

Read the match preview below.

On Wednesday, the 21.07.2021, Shandong Taishan FC will play against Cangzhou Mighty Lions in a match scheduled for 10:00 AM UTC. The two teams will play against each other on of the Chinese Super League.
Considering that the teams last met on 13.07.2016, around five years ago, it will be interesting to see if they could improve their play. Because Shandong Taishan FC won the game at the time, and scored four goals, fans are putting immense pressure on Cangzhou Mighty Lions for this game. Cangzhou Mighty Lions scored zero goals back then. Considering the fact that Shandong Taishan FC won two-thirds of their prior three competitions, expectations are high for Cangzhou Mighty Lions to get even. During their last three action-packed matches, Shandong Taishan FC scored eight goals, while Cangzhou Mighty Lions only managed to accumulate 3.
The teams' performances this tournament
After the six matches in this tournament, Cangzhou Mighty Lions managed to get to the 8th place of their group. At this level, they have scored a total of four goals with goal scorer Adama Diomande scoring 1 of them.
Shandong Taishan FC played 6 matches to date. In total, they won three matches, and achieved three draws. They successfully scored eight goals and allowed 3.
Who'll be playing?
As the goalkeeper, manager Afshin Ghotbi will probably use Shao Puliang, who will be supported by Liu Yang, Stopilla Sunzu, Yang Yun and Zheng Kaimu in the defense. Abduhamit Abdugheni, Muriqui and Oscar Maritu will try to put pressure on the oppsoing team and score goals, as will the midfielders Lin Chuangyi, Guo Hao and Zheng Zhiyun.
Han Feng, Yan Zihao, Piao Shihao, Liao Chengjan, Xie Pengfei, Zang Yifeng, Aokai Zhang, Xiangshuo Zhang, Andre Senghor, Yang Yiming, Liu Xinyu and Sabit Abdusalam will probably sit on the bench in case of a substitution.
To prevent Cangzhou Mighty Lions from scoring, Wei Hao will probably send Wang Dalei to the goalWang Tong, Zheng Zheng, Ke Shi and Song Long will act as the defensive line who will try to protect the goal. Jin Jingdao, Son Jun-ho, Xu Xin and Wu Xinghan will try to get the ball to Leonardo and Guo Tianyu who will try to outmanoeuver the opposing defense.
The team's manager will likely choose the following as substitute players: Li Guanxi, Han Rongze, Liu Junshuai, Dai Lin, Zhao Jianfei, Liu Yang, Marouane Fellaini, Hao Junmin, Liu Binbin, Pedro Delgado, Ji Xiang, Duan Liuyu.
Finding the best bet
To be a successful bettor, there are several things that you need to consider to help you pick the winners, but finding value bets is the key to betting success. Bets that most people predict will pay higher than expected need players to take into account many things. For instance, direct head to head records, lineups, how the team performed on its previous matches, goals scored and goal averages. A draw is unlikely to occur (22.8%). Shandong Luneng. is favored by the experts for a win. They give them a 62.9% chance of winning the match. Shijiazhuang Yongchang FC only has a 14.3% chance of winning.
Live betting involves appreciating a handful of factors which could impact the ultimate outcome of a match such as:
The winner of their last meeting was Shandong Taishan FC.
Average number of goals in meetings between Cangzhou Mighty Lions and Shandong Taishan FC is 3.4.
When Cangzhou Mighty Lions leads 1-0 at home, they win in 66% of their matches.
During the last 5 meetings, Cangzhou Mighty Lions have won 1 times, there have been 1 draws while Shandong Taishan FC have won 3 times. The goal difference is 12-5 in favour of Shandong Taishan FC.
Both teams haven't won their last match in Chinese Super League.
Shandong Taishan FC have lost just 1 of their last 5 games against Cangzhou Mighty Lions (in all competitions).
When Cangzhou Mighty Lions is down 0-1 home, they win 12% of their matches.
In Chinese Super League, Shandong Taishan FC has better performance than Cangzhou Mighty Lions.
No matter the outcome of the match this time, both teams will re-meet in Guangzhou, China. They'll play at the Guangzhou Higher Education Mega Center Central Stadium on 11.08.2021.
Presented by

Visit 1xBet