Stadium
Bahrain National Stadium
Weather Forecast
37°
Who will win?


Odds by

+128
+213

+192
Odds
+135

+235

+255

99.43%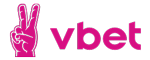 VBET
+128
+213
+192
90.86%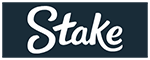 Stake.com
+124
+210
+185
89.29%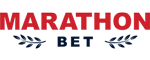 Marathonbet
+134
+218
+194
92.43%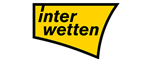 Interwetten
+125
+210
+210
91.78%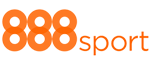 888sport
-105
+220
+235
88.98%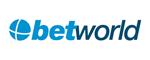 Betworld
+125
+210
+210
91.78%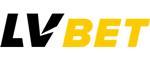 LVBET
-115
+235
+255
89.69%
Париматч
+135
+220
+190
92.35%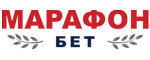 Марафон
+134
+218
+194
92.43%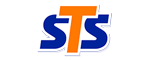 STS
+128
+213
+192
90.86%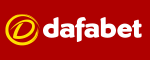 Dafabet
+129
+215
+174
89.36%
Opening
-111
29 Aug 11:20
Highest
+135
29 Aug 12:00
Opening
+241
29 Aug 11:20
Highest
+258
29 Aug 11:40
Opening
+260
29 Aug 11:20
Highest
+265
29 Aug 11:50
These teams have previously challenged each other. They played for the win at the Bahrain National Stadium in Riffa, on 19.02.2021, less than one year ago. Manama Club fans are holding their breath for this game. It's because Al-Riffa SC won the previous game by 2-1. As Manama Club lost each of their last three meetings with Al-Riffa SC, their players are keen to break that streak. Goalwise, Al-Riffa SC is the favorite, since they scored 7 in total over the last three games, with Manama Club only scoring 3.
Temperatures could become a problem in this match, since they're expected to reach 39°C on this day.At least there will probably only be a gentle wind blowing.
It's the first match this season for Al-Riffa SC and Manama Club, so both teams can show the result of their training and tactical changes to their fans. If you want to choose who will become a winner, there are loads of things you should take into account to ensure you make the right decision, but finding value bets is the key. Bets that people project to pay higher require bettors to consider multiple metrics such as goal averages, goal, last matches performance, lineups and direct h2h records.
It is important to take a look at these additional facts in order to make an informed decision: Both teams will re-meet on 19.01.2022, regardless of this match's outcome. They'll fight against each other in Bahrain, at the Bahrain National Stadium in Riffa.
Al Riffa vs Manama Club Oddspedia Tip
After a thorough analysis of stats, recent form and H2H games between Al Riffa and Manama Club, our Oddspedia algorithm has predicted the following outcome:
Al Riffa 1 : 1 Manama Club
Match details
Al Riffa - Manama Club
Bahrain Cup Bahrain
Date - 29/08/2021
Starting time - 16:00 UTC
Venue: Bahrain National Stadium, Riffa, Bahrain
Compare Al Riffa - Manama Club betting odds
In the Al Riffa - Manama Club odds tab, explore betting odds across 12 bookmakers in 22 betting markets. If you are interested in odds from Bahrain Cup, you can check which bookie offers the best betting lines for the next matches from the competition - . The search for which site is offering top odds has come to an end!
How to watch Al Riffa Manama Club livestream
Stick to the steps provided below and you can enjoy an add free stream of the game completely free of charge:
Step 1 - Click on our Live Stream box above & make a completely free registration
Step 2 - Navigate through the list of events and find the one you are looking for
Step 3 - Enjoy the game without the annoyance of Ads
Presented by

Visit 1xBet