Wondering where to watch the game? Search no more!
2

Sign In and watch!
*To watch, you must have a funded account or a placed bet within the last 24h!
Verified Legal Live Stream
*To watch, you must have a funded account or a placed bet within the last 24h!
Location
Belfast, Northern Ireland
Odds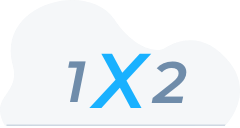 There are no available odds at the moment
Betting offers
We are sorry but there are no enhanced odds available at this time.
This match is expected to be somewhat unpredictable since both teams haven't played against each other before.
Winds are expected to be quite slow and shouldn't be an issue for the teams. Temperatures on the matchday will probably not rise high, reaching a high of 16°C, so the players shouldn't be exhausted too soon. However, chances for rain are quite high, so they might have to deal with that.
Compared to their competitor, Annagh United FC is currently leading by nine positions at the upper part of the table; and since Dundela's performance in the league isn't as great (currently they're on the 12th position), this could be an fairly easy match for them. There are a lot of things to consider when picking out a winner, but the key is finding value in betting selections. Bets that are estimated to pay a high rate need you to take multiple metrics into account, including the teams' past performances, lineups, the weather and h2h records.
You may wish to also consider the following facts before you place your bet: You will be happy to learn that these clubs are scheduled to play a future match together.
Match details
Dundela - Annagh United
NIFL Championship 1 Northern Ireland
Date - 18/09/2021
Starting time - 14:00 UTC
Venue: Wilgar Park, Belfast, Northern Ireland
Betting odds comparison
Oddspedia provides Dundela Annagh United betting odds from bookmakers in 0 betting markets. If you are interested in odds from NIFL Championship 1, you can check which bookie offers the best betting lines for the next matches from the competition - Dergview - Queens University Belfast, Institute - Ards.
How to watch Dundela Annagh United livestream
If you want to watch the game free of charge and without ads, simply follow the next steps:
Step 1 - Click on our Live Stream box above & register for free
Step 2 - Scroll through the list of the sports events and find the one you are interested in
Step 3 - Watch the game ad-free
Presented by

Visit 1xBet