Weather Forecast
29°
Who will win?


Odds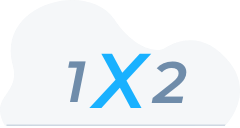 There are no available odds at the moment
The Football match between Juventus U19 and Cagliari U19 has ended 2 0. It was played on 16/06/2021 at 13:00, and the the implied winner probabilities were: -.
All of the match statistics, highlights, prematch odds, team lineups and substitutions as well as the current Campionato Primavera 1 table standings are available to you.
Juventus U19 vs Cagliari U19 best pre match odds were
Match details
Juventus U19 2 - 0 Cagliari U19
Campionato Primavera 1 Italy
Date - 16/06/2021
Starting time - 13:00 UTC
Venue: Allianz Stadium, Turin, Italy

Presented by

Visit 1xBet