Additional time 6'
90+5'
B. Hamalainen
85'
B. Hamalainen
Out: A. Sorensen
84'
A. Thrandarson
Out: M. Ivancevic
79'
J. Martinsen
72'
S. Ngabo
Out: A. Finnbogason
72'
J. Martinsen
Out: M. Frokjaer-Jensen
72'
J. Skjelvik
Out: A. Adelgaard
64'
R. Corlu
Out: M. Westergaard
63'
0 - 2
I. Jebali
Assist: B. Kadrii
51'
N. Mickelson
Out: G. Grubbe Madsen
46'
C. Winther
Out: M. Kristensen
46'
F. Gytkjaer
Out: T. Chukwuani
Additional time 1'
41'
T. Chukwuani
38'
M. Kaastrup
31'
A. Adelgaard
28'
M. Frokjaer-Jensen
13'
0 - 1
M. Frokjaer-Jensen
Assist: I. Jebali
Lyngby
Alexandersson, Freyr

OB Odense
Alm, Andreas
4-3-1-2
M. Kikkenborg
16
K. Jorgensen
20
M. Romer
30
P. Gregor
23
85'
A. Sorensen
17
64'
M. Westergaard
22
46'
T. Chukwuani
42
M. Kaastrup
11
72'
A. Finnbogason
18
46'
M. Kristensen
9
S. Magnusson
21
4-2-3-1

M. Hansen
1
51'
G. Grubbe Madsen
14
B. Paulsen
4
84'
M. Ivancevic
22
72'
A. Adelgaard
23
J. Tverskov
6

A. Gigovic
24
F. Tongya
10

I. Jebali
7

72'
M. Frokjaer-Jensen
29

B. Kadrii
9
Lyngbyhallen
Redder, Mikkel
Substitutes
Lyngby
Frederik Ibsen
Brian Hamalainen
Mikkel Juhl
Lucas Hey
Casper Winther
Rezan Corlu
Sanders Ngabo
Rasmus Pedersen
Frederik Gytkjaer

OB Odense

Hans Christian Bernat

Nicholas Mickelson

Jorgen Skjelvik
Jakob Martinsen

Aron Elis Thrandarson
Alasana Manneh
Yankuba Minteh
Agon Mucolli
Charly Horneman
Weather Forecast
13°
Odds
+140

+277

+220

100.56%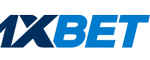 1xBet
+129
+256
+215
96.61%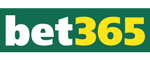 Bet365
+125
+250
+210
94.99%

Betway
+125
+240
+200
93.29%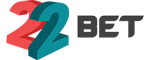 22Bet
+125
+250
+210
94.95%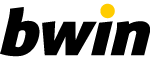 Bwin
+120
+250
+200
93.15%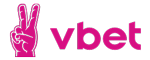 Vbet Sport
+123
+268
+203
95.22%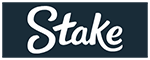 Stake.com
+121
+240
+200
92.60%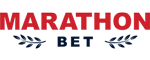 Marathonbet
+121
+264
+200
94.29%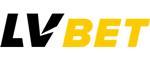 LVBET
+120
+260
+200
93.84%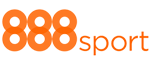 888sport
+125
+245
+200
93.67%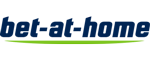 bet-at-home
+121
+240
+200
92.60%
| Team | |
| --- | --- |
| | +9900 |
| | +599900 |
The Football match between Lyngby and OB Odense has ended 0 2. The match was played on 18/09/2022 at 12:00, and the the implied winner probabilities were: 41.67% (Lyngby), 26.53% (X), 31.25% (OB Odense).
Find the Best Odds On Lyngby v OB Odense
Compare the Lyngby v OB Odense betting odds and win more on Football. Oddspedia provided Lyngby - OB Odense betting odds from 84 bookmakers in 40 betting markets. Best odds payout offered by a single bookmaker: 97.92% by efbet.
| Match Outcome | Best Odds | Bookie |
| --- | --- | --- |
| Lyngby To win | 2.40 | Betobet |
| Draw | 3.77 | Pinnacle |
| OB Odense To win | 3.20 | efbet |
| Goals over 2.5 | 1.80 | 1xBet |
| Goals under 2.5 | 2.22 | Pinnacle |
Match Details
Lyngby 0 v 2 OB Odense
Superliga Denmark
Date - 18/09/2022
Kick-Off Time - 12:00 UTC
Venue: Lyngbyhallen, Lyngby, Denmark
Presented by

Visit 1xBet