Hilmar Halldorsson (24')
Emil Atlason (30')
Stefan Alexander Ljubicic (74')
Stadium
Samsung Vollurinn
Location
Gardabaer, Iceland
Weather Forecast
10°
Match Facts
HK Kopavogs's away record this season: 0-1-2.
Hilmar Halldorsson is Stjarnan Gardabae's top scorer with 2 goals. Stefan Ljubicic has scored 3 times for HK Kopavogs.
HK Kopavogs haven't won any of their last 14 away matches.
Stjarnan Gardabae wins 1st half in 23% of their matches, HK Kopavogs in 21% of their matches.
Who will win?


Odds Comparison
Highest odds
Highest odds across 66 bookmakers
Home
+125

Draw
+275

Away
+240

99.48%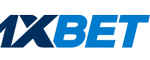 1xBet
+114
+254
+232
95.15%

Betway
-100
+260
+220
91.72%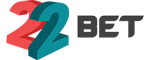 22Bet
+114
+254
+232
95.15%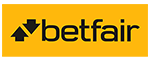 Betfair
-105
+250
+210
89.20%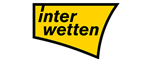 Interwetten
+105
+235
+210
90.18%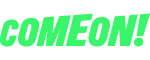 ComeOn
+110
+275
+220
94.75%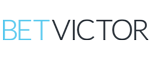 BetVictor
+110
+260
+220
93.77%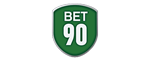 bet90
+105
+275
+215
93.29%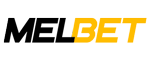 Melbet
+113
+250
+228
94.23%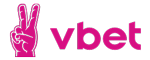 VBET
+103
+265
+204
91.28%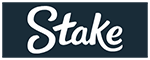 Stake.com
+108
+255
+215
92.60%
Opening
-111
18 Jun, 03:50
Highest
+128
20 Jun, 10:10
Lowest
-111
18 Jun, 03:50
Opening
+265
18 Jun, 03:50
Highest
+270
20 Jun, 00:10
Lowest
+260
18 Jun, 04:00
Opening
+258
18 Jun, 03:50
Highest
+258
18 Jun, 03:50
Lowest
+214
20 Jun, 09:30
On 20/06/2021 Stjarnan FC and Kopavogs faced each other in a match from Premier League. The game ended 2 - 1 and you can check the full report of the match on Oddspedia.
The match preview, past news, statistics, highlights, pre-match odds, team lineups, and substitutions as well as the current Premier League table standings can be seen in the corresponding tabs on the page.
Stjarnan FC vs Kopavogs best pre-match odds were
| Match Outcome | Best Odds | Bookie |
| --- | --- | --- |
| Stjarnan FC To win | 2.25 | Bet3000 |
| Draw | 3.75 | ComeOn |
| Kopavogs To win | 3.40 | Novibet |
| Goals over 2.5 | 1.75 | 1xBet |
| Goals under 2.5 | 2.26 | Marathonbet |
Match details
Stjarnan FC 2 - 1 Kopavogs
Premier League Iceland
Date - 20/06/2021
Starting time - 17:00 UTC
Venue: Samsung Vollurinn, Gardabaer, Iceland

Read the match preview below.

On Sunday, the 20.06.2021, HK Kopavogur will play against Stjarnan Gardabae in a match scheduled for 05:00 PM UTC. The two teams will play against each other on of the Urvalsdeild.
These teams have met beforeat the Korinn not too long ago on 27.09.2020. The Stjarnan Gardabae fans are hoping that their team will once again defeat the opposing team, just like last time when they won 2-3. Stjarnan Gardabae won 2 matches out of the last 3. It's very likely that they'll also win this time. In the last three matches of the two teams facing each other, Stjarnan Gardabae scored a total of 8 goals while HK Kopavogur only scored 4.
Players might have a tough time, since it will probably get quite cold at the time of the game. Precipitation could also be a challenge, since chances for rain are quite high. At least wind shouldn't be a problem, gusts are only expected to reach speeds of 6kmph.
The teams' performances so far
After the nine matches in this tournament, Stjarnan Gardabae managed to get to the 9th place of their group. At this level, they have scored a total of six goals with goal scorer Hilmar Halldorsson scoring 2 of them.
With eight matches playedand one win, they're currently at the 10th place in their group. So far, they lost four games and managed three draws. In total, they scored 9 goals.
The right betting decision
There are several key factors to take into consideration when you want to pick out a winner, but the most important thing is to find value in betting selections. Any bet that is projected to pay a higher rate than it should require players to consider a number of things such as direct h2h records, lineups, goal averages, goals and last matches performance. Experts are favoring Stjarnan FC for a win, attributing them 44.2% chances for victory. On the other hand, Kopavogur is considered to only have 29.6% chances of winning. A draw isn't likely to take place (26.2%).
You may also want to consider these facts before you bet:
HK Kopavogur's away record this season: 0-1-2.
Last season Stjarnan Gardabae won both games against HK Kopavogur (4-1 at home and 3-2 away).
In the last 4 meetings Stjarnan Gardabae won 3, HK Kopavogur won 0, 1 draws.
When HK Kopavogur is down 1-0 away, they win 0% of their matches.
On their last meeting Stjarnan Gardabae won by 1 goals.
Both teams haven't won their last match in Urvalsdeild.
Stjarnan Gardabae have conceded a goal in each of their last 5 matches.
Stjarnan Gardabae have lost just 0 of their last 4 Urvalsdeild games against HK Kopavogur.
At their next meeting in Kopavogur, both teams will once again have the chance to prove their strength against one another. The match will take place on 20.09.2021.
Presented by

Visit 1xBet