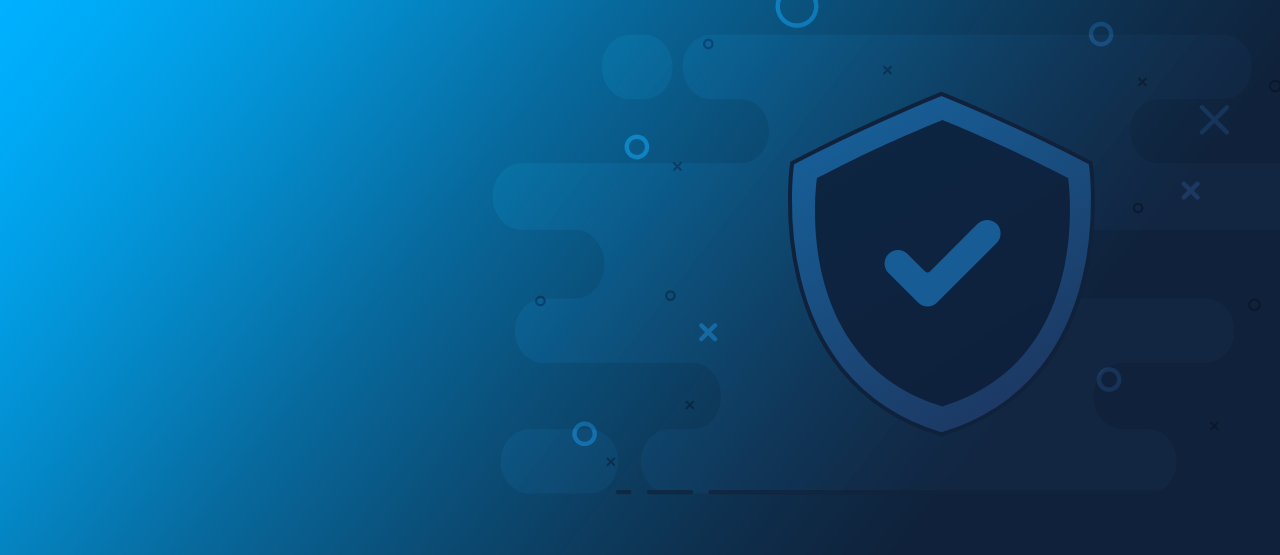 20 Jun 2022
Betting Licences Explained - Gambling Licences, Law and Jurisdictions
Betting licences explained
may not be a title that grabs your attention, but it should. This read discusses why you should look for a betting licence at bookmakers. Along with a brief guide to leading gambling jurisdictions worldwide. As well as provide information for your protection.
Gambling regulation is the most crucial part of online gambling that came to light in 1994. Antigua and Barbuda approved the first-ever gambling act. Thus, paving the way for other regulatory bodies such as the Kahnawake Gaming Commission and the UK Gambling Commission (UKGC). Currently, it is a criminal offence to install or operate gambling software that lacks a valid licence from these bodies.

Do You Find This Topic Interesting?
What is a Betting Licence?
A betting licence is a valid proof that an operator receives from a gambling committee acknowledging the existence of a sports betting company. The licence certifies the legitimacy of the online gambling business and verifies that the services offered are up to the required standards. Each betting permit comes with a distinct number which you can use to corroborate its legitimacy. In sportsbooks, you will find licensing details at the site's footer, together with legal information about the operator.
Why Look for a Bookmakers Gambling Licence?
Looking for a gambling licence is the safest approach to end up in an authentic sportsbook. Moreover, it is the only way to be certain you will receive a payout if you place a winning bet. A betting site with a valid permit reduces the risk of losing your money. After all, registered and licensed sportsbooks operate under a specific code of conduct failure to which the gambling committee has the mandate to revoke the certificate. Other reasons why you need to look for a betting permit at bookmakers include:
Trustworthiness - Adhere to Rules and Regulations
Trust is an important aspect when dealing with any online gambling site. Before you register at an online bookmaker, you need to be certain that all the activities are regulated. Note that any betting platform with a valid licence signifies fairness. It also shows the betting company adheres to rules imposed by the regulator. Any sportsbook without or with an invalid licence is risky, so you should not entrust it with your money or information.
Your Safety - Customer Complaints and Protection
The operating licence will ensure your safety at the site. This is not just by regulating the gambling activities but also by confirming that the company has security measures for your protection.
Besides, the UK Gambling Commission has the personnel to solve customer complaints. The team works with alternative dispute resolvers or ADRs who handle online gambling complaints. These companies liaise with the gambling operators and investigate the matter before coming up with a resolution. Therefore, players can bet at ease knowing that they can always turn to UKGC through the ADR when they need help settling a particular dispute.
Responsible Gambling
Betting is an addictive activity that can easily get out of hand. All legal bookmakers must partner with social sites to ensure responsible gambling, a betting terminology that you will find in every licensed sportsbook. Some active organisations working with sportsbooks to help players gamble responsibly include GamStop, GamCare, and Gamblingtherapy.org. Thanks to these social sites, you can set betting limits and mitigate gambling addiction through self-exclusion. Therefore, going for bookies with operating licences ensures your safety and trustworthiness and assists with responsible gambling.
UK Gambling Licensing and Betting Law
Gambling licensing and betting laws in Great Britain guide sportsbooks on how they should conduct their betting services. The Gambling Act 2005 and the Gambling Bill 2014 summarise the instructions well. These laws mostly govern remote gambling, not to mention commercial gambling and are enforced by the local licensing authority. To expound further, here is an explanation of the UK Gambling licensing and betting laws that you should know whether you are a player or a gambling business owner.
Gambling Act 2005
The Gambling Act 2005, enacted on the first of October 2005 by the Gaming Board of Great Britain, prevents online gambling from being used for criminal activities anywhere in Great Britain. It also makes sure gambling is not a source of disorder while ascertaining that every betting activity in the UK is fair and open. Lastly, the Gambling Act 2005 protects susceptible persons and children from exploitation by a sportsbook or gambling institution.
Gambling Bill 2014
Note that the UK betting scene is also governed by the gambling bill 2014, which captures multiple sections. For instance, it requires companies operating outside the United Kingdom to hold a valid licence from the UKGC to offer sports betting activities to British citizens lawfully. Additionally, casinos and every sportsbook should obtain a licence to advertise its products within the country. Initially, betting companies in the UK and whitelisted jurisdictions like Gibraltar did not require a permit to promote their gambling services. Finally, the Gambling Bill 2014 has a section that requires all foreign operators in Great Britain to pay a 15% tax on gross profits.
UK Gambling Commission (UKGC)
The United Kingdom Gambling Commission (UKGC) is an executive non-departmental body launched in 2007 as a replacement for the Gaming Board for Great Britain. This body regulates and supervises gambling laws. It covers Gaming Machines, Bingo, and Arcades but not spread betting. In 2013, the UKGC was tasked to oversee and regulate the national lottery after abolishing the National Lottery Commission. It is considered one of the strictest licensing authorities and has managed to ensure safe betting practices are observed all over the UK.
How Do I Register a Complaint with the UKGC?
It is very common to face problems when operating an online gambling website. You are obligated to register a complaint with the UKGC to resolve the problem. Here are some of the steps you should follow:
Launch the gambling commission website
Read through the sportsbooks complaints policy
Contact the operator and make a complaint while adhering to the policies
Wait for a response
Contact an alternative dispute resolution provider if you do not find the response satisfying
Get a solution
Note that the gambling company should provide you with the details regarding the Alternative Dispute Resolver or ADR whose services you should seek. Furthermore, the sportsbook may provide you with a letter confirming that you are free to settle the matter with the ADR.
Other Leading Betting Jurisdictions Worldwide
The UK Gambling Commission is not the only betting jurisdiction that regulates gambling worldwide. There are many other reputable committees tasked with controlling betting in different regions. Each committee has its set of codes and rules that an operator must comply with so long as they hold their licence. To understand better, here is a detailed list of the top betting jurisdictions that you should know:
Malta Gaming Authority (MGA)
Malta Gaming Authority, or the MGA, governs online gambling in Malta. The committee started operating in 2001 and is the body that initially developed legislation for controlling online gambling activities. Its licensing objectives include protecting vulnerable persons and children and ensuring the integrity of games and gaming devices. For years they have successfully monitored thousands of online betting sites.
Kahnawake Gaming Commission
Another top betting jurisdiction is Kahnawake Gaming Commission, a valid body established in 1999. The commission regulates gambling activities within the Mohawk Territory of Kahnawake. Since it started operating, the Kahnawake laws have never been challenged. This is whether it is by the laws of Canada or other jurisdictions. In 2016, the Kahnawake Gambling Commission with the New Jersey Division of Gaming Enforcement confirmed they would not issue operating licences to platforms that accepted USA players.
Alderney Gambling Control Commission
The Alderney Gambling Control Commission has been the centre of online gambling since its formation in May 2000. This body is non-political despite operating on behalf of the states of Alderney. Alderney Gambling Control Commission's main objective is to ensure fairness and integrity of any sportsbook operating within its jurisdiction.
Curacao
Curacao is a leading eGaming regulatory body that licences gambling companies operating in the region of Curacao. The licence is excellent for startups since getting one does not involve complex procedures. It is among the few gambling committees that foster responsible gambling and ensure fair treatment of players by sportsbooks. Curacao has a section where you can verify an operator's licensing information and confirm its authenticity.
Enforcement by Licence Providers and Regulators
Every licensed provider and regulatory body has its mission, vision, and objectives. This section will detail what a regulatory body can and cannot do so that you may understand what to expect from licensing organisations.
What Regulators Will Do?
Here are some of the tasks performed by gambling regulators regardless of their jurisdiction:
Issue gambling business licences
Regulate sports betting companies
Issue personal licences
Protect vulnerable people and minors
Ensure fairness of operators and gambling machines
What Regulators Will Not Do?
Most people often confuse gambling regulators with operators. To set the record straight, here are tasks regulators do not do.
Mediate disputes between players and sportsbooks
Protect your money once deposited at a bookmaker
Offer legal advice to players
You can always go through the regulator's page to learn more about their mission, vision, and objective.
FAQ About Betting Licences
❔

Why Is a Bookmaker Operating Licence Important to Me?

 A bookmaker operating licence is important since it ensures you enjoy fair gambling sessions at sportsbooks. It also protects you from exploitation by the operator. This is by ensuring betting companies operate under strict codes of conduct.
🤔

Is There More than One Type of Gambling Classification?

Yes, there are different types and more than one type of gambling classification. These include sports betting which entails wagering on sports such as football and hockey. The other type of gambling is casino gaming, which allows you to play casino games such as slots online to win cash. Lastly are lotteries, a popular form of gambling that involves wagering on numbers that are likely to appear on the final draw.
🌍

Does One Betting Licensing Authority Cover All Countries?

Yes, there are different types and more than one type of gambling classification. These include sports betting which entails wagering on sports such as football and hockey. The other type of gambling is casino gaming, which allows you to play casino games such as slots online to win cash. Lastly are lotteries, a popular form of gambling that involves wagering on numbers that are likely to appear on the final draw.
👮

Who Do I Complain to If the Bookmaker Does Not Have a Valid Licence?

You should complain to the UK Gambling Commission (UKGC) if a sportsbook does not have a valid licence. Make it clear that the bookmaker you are reporting is operating without a valid licence and not lodging a dispute.
💰

Will I Get My Money Back if The UKGC Uphold My Complaint?

It is quite difficult to get your money back from a gambling platform. You should also note that even if the UKGC upholds your complaint, they don't participate in player-operator disputes.
⚖️

Is Remote Betting Legal?

Yes, remote betting is legal in multiple countries and territories. However, you must be operating a valid software with a licence from the UK Gambling Commission or any other reputable regulatory body.
📇

What Process Should I Follow to Raise a Complaint?

Raising a complaint about a sportsbook requires you to follow specific steps, which include the following:
Contact the operator
Wait for a response
Reach out to sites such as Oddspedia for assistance
Proceed to reach out to the regulator
Wait for a resolution
🧑

Personal Licences Are There More Than One?

Currently, there are two types of personal licences, namely a Personal Function Licence and a Personal Management Licence. Each licence comes from the Gambling Commission. The Personal Management Licence is for businesses that offer gambling services. On the other hand, a Personal Function Licence is for individuals who handle gambling software and receive gambling-related monies. Furthermore, a premises licence provides appropriate permission for betting shops or places that hold a gambling activity.
This article was written by our team of betting experts, any contributing references are noted below.