90+6'
A. Ajeti
90+3'
G. Isaksen
90+3'
J. Gazibegovic
Additional time 6'
90'
I. Ljubic
81'
E. Chilufya
Out: H. Dalsgaard
81'
M. Thychosen
Out: Paulinho
78'
I. Ljubic
Out: T. Horvat
78'
A. Oroz
Out: J. Gorenc-Stankovic
77'
Penalty cancelled
72'
S. Hierlander
70'
E. Martinez
Out: P. Sisto
69'
A. Ajeti
Out: E. Emegha
65'
S. Hierlander
62'
M. Fuseini
Out: W. Vick
57'
K. Olsson
Out: O. Sorensen
42'
T. Horvat (Penalty missed)
40'
E. Emegha
8'
1 - 0
E. Emegha
Assist: D. Amadou

Sturm Graz
Ilzer, Christian
FC Midtjylland
Capellas, Albert
4-1-2-1-2

J. Siebenhandl
27
J. Gazibegovic
22
D. Affengruber
42

G. Wuthrich
5

D. Amadou
44

78'
J. Gorenc-Stankovic
4
S. Hierlander
25
A. Prass
8
78'
T. Horvat
19

69'
E. Emegha
20
62'
W. Vick
15
4-3-3
J. Lossl
1
81'
H. Dalsgaard
14
E. Sviatchenko
28
Juninho
73
81'
Paulinho
29
57'
O. Sorensen
24
Evander
10
A. Dreyer
36
G. Isaksen
11
S. Kaba
9
70'
P. Sisto
7
Substitutes

Sturm Graz
Luka Maric
Tobias Schutzenauer
Alois Oroz
Sandro Ingolitsch
Alexandar Borkovic
David Schnegg
Ivan Ljubic
Moritz Wels
Vesel Demaku
Mohammed Fuseini

Albian Ajeti
Christoph Lang
FC Midtjylland
Mark Nnamdi Ugboh
Elias Rafn Olafsson
Mads Dohr Thychosen

Stefan Gartenmann
Nikolas Dyhr
Kristoffer Olsson
Emiliano Martinez

Edward Chilufya
Chris Kouakou
Charles
Andreas Hansen
Valdemar Byskov Andreasen
Odds
+212

+260

+170

103.24%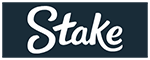 Stake.com
+165
+245
+170
96.38%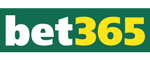 Bet365
+187
+230
+145
94.37%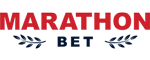 Marathonbet
+188
+254
+147
96.60%

Betway
+180
+225
+140
92.46%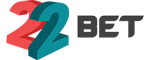 22Bet
+189
+232
+147
94.98%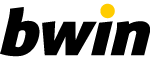 Bwin
+160
+240
+165
94.69%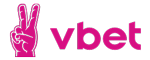 Vbet Sport
+194
+255
+148
97.56%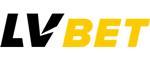 LVBET
+185
+245
+140
94.57%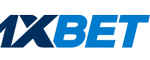 1xBet
+193
+260
+152
98.40%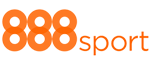 888sport
+185
+235
+140
93.80%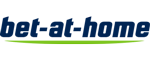 bet-at-home
+185
+240
+146
95.10%
| Team | |
| --- | --- |
| | +15000 |
| | +20000 |
The Football match between Sturm Graz and FC Midtjylland has ended 1 0. The match was played on 08/09/2022 at 19:00, and the the implied winner probabilities were: 32.05% (Sturm Graz), 27.78% (X), 37.04% (FC Midtjylland).
Find the Best Odds On Sturm Graz v FC Midtjylland
Compare the Sturm Graz v FC Midtjylland betting odds and win more on Football. Oddspedia provided Sturm Graz - FC Midtjylland betting odds from 89 bookmakers in 45 betting markets. Best odds payout offered by a single bookmaker: 98.65% by Suprabets.
| Match Outcome | Best Odds | Bookie |
| --- | --- | --- |
| Sturm Graz To win | 3.12 | Palms bet |
| Draw | 3.60 | 1xBet |
| FC Midtjylland To win | 2.70 | Stake.com |
| Goals over 2.5 | 1.99 | Megapari Sport |
| Goals under 2.5 | 2.02 | Suprabets |
Match Details
Sturm Graz 1 v 0 FC Midtjylland
Europa League Europe
Date - 08/09/2022
Kick-Off Time - 19:00 UTC
Venue: -, -, -
Presented by

Visit Stake.com