Top online sportsbooks in Pennsylvania
A lot of work and research has gone into finding the top Pennsylvania sportsbooks. We have reviewed each one in great detail and looked at the markets each one has available, how competitive their odds are, and the promotions they offer.
We've done this to offer you a comprehensive look at all the best sportsbooks, and we've highlighted both the positive and negative aspects of each one. Our hope is that you can use this information to then make your own decision on the best online sportsbook to use.
For a more detailed look at each sportsbook, you can check out our full detailed reviews. But this guide alone should give you a high-level overview of what they offer and why they have made the list.
Best Pennsylvania betting sites
Below is our list of the best Pennsylvania betting sites. We've constructed this list based on the offerings of each sportsbook and the ratings our experts have awarded them. You can find more detailed reviews of each one in our individual sports betting site reviews, and more about their promotions on the individual promotions pages.
BetMGM
BetMGM comes at the top of our list because it is the most well-balanced sports betting site in PA. New customers who sign up to BetMGM Sportsbook PA can take advantage of a $1,000 "First Bet Offer" promotion that refunds your initial bet value as bonus bets if it loses.
But besides the generous welcome bonus, BetMGM is also well known for having a good selection of markets available, which it offers competitive odds on. In fact, the majority of the time BetMGM offers the best odds around, which is another reason it sits so highly atop our list.
FanDuel
Fans of Daily Fantasy Sports are already likely to be familiar with FanDuel. It has used the same fantasy sports platform to launch its sports betting site and mobile sports betting app in PA. But what makes FanDuel sportsbook Pennsylvania one of the best PA betting sites is the fact it has so many ongoing promotions.
Near-daily new promotions will pop up in the form of odds boosts and other bonuses. The best of them all, though, is its selection of free-to-play games. With these, you can predict outcomes in games, compete against other players, and get the chance to win real cash prizes if you come out on top.
Caesars
It's no surprise to see the largest retail sportsbook in the US make our list of the best PA sportsbooks. It doesn't always have the best odds, but they remain competitive and it offers an excellent selection of sports and markets to bet on.
Out of all the sportsbooks on the list, Caesars sportsbook PA offers the most generous welcome bonus. Bet credits worth up to $1,250, plus 1,000 Tier Credits and 1,000 Rewards Credits® for the Caesars Rewards program. 
DraftKings
Much like FanDuel, DraftKings began life as a Daily Fantasy Sports site and also uses the same platform for its sports betting. It has more restrictive promotions that often look better than they are, but it has potentially the best live betting markets. Not just on the number available but also the information made available during play, updating events in real-time with detailed statistics.
DraftKings sportsbook Pennsylvania is also another sports betting site that offers free-to-play games with real money prizes.
BetRivers
BetRivers is by no means the biggest name on this list, but it still manages to compete. With competitive odds, access to popular features, and some of the least restrictive promotions, they easily make the list without a shadow of a doubt.
How To Sign Up With A Sportsbook
Everything You Need To Know In 5 Easy Steps!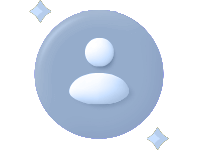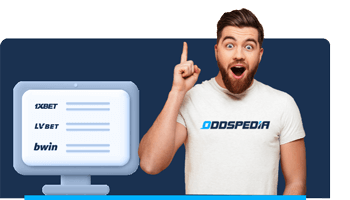 Visit The Bookmaker
Use the "Register Here" button in the header of this Oddspedia Operator Review Page to go to the bookmaker's site.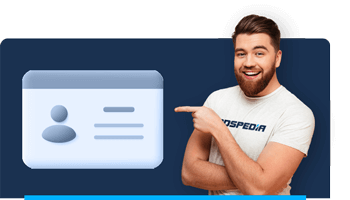 Start The Registration Process
Locate the "Create Account/Sign Up/Register" button on the home page and click on it.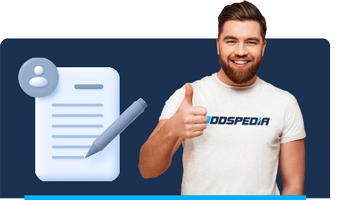 Input Valid Information
Complete the registration form by inputting valid information such as Name, DOB, E-mail etc.*It is critical to use valid info for verification procedures for the account setup and withdrawing funds at a later date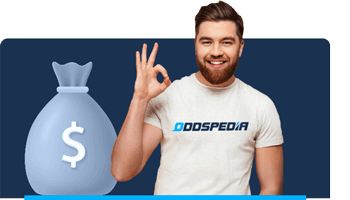 Verify Your Account
Wait for the email validation and take the designated action.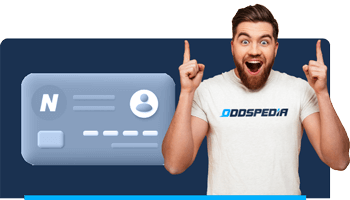 Login To Your Account
Return to the site and log in with the username and password you stated in the sign-up process. You are now ready to start your betting journey.
Why is BetMGM the best sportsbook in Pennsylvania
BetMGM is the best sportsbook in Pennsylvania in our eyes because it offers the most well-rounded Pennsylvania betting experience. Its selection of sports and markets is comprehensive, it offers a great selection of different payment methods, and it customizes offers on the BetMGM Rewards program to tailor everything to individual customers.
Pennsylvania betting sites with the best promotions
Of all the best legal betting sites in Pennsylvania, the most generous promotion of them all can be found with Caesars. In terms of value, nothing quite beats the $1,250 it offers in bet credits; on top of it, you get free points for the Caesars Rewards program as well. Elsewhere, BetMGM offers $1,000 but without any extra bonuses. That said, BetMGM does have better and more frequent ongoing promotions.
BetRivers deserves a mention outside of its welcome bonus because it has some of the least restrictive promos for customers and offers great value.
Top Pennsylvania sportsbooks by sport
Even though BetMGM may come out on top due to it being a very well-balanced experience, there are some areas in which other sportsbooks outperform it. This section of our guide is going to look at Pennsylvania sportsbooks from market availability across the top US sports including the NFL, NBA, MLB, and NHL.
We'll explain why each of these sportsbooks might be better for different sports based on the odds they have, how quick the markets are, the live betting options, as well as specific promotions they offer.
Best Pennsylvania sportsbooks for NFL
When it comes to online betting on the NFL, Caesars is definitely one of the best Pennsylvania NFL sportsbooks. It offers a great selection of promotions for existing customers including odds boosts, but it also has localized promos, too. For example, you can place a same-game parlay on a selected game that boosts your profits by 50% up to $1,000.
Best Pennsylvania sportsbooks for NBA
Without a doubt, on top of the best NBA sportsbooks in PA is FanDuel. Not only does it offer promotions like bet insurance and odds boosts, but it also has the best NBA promo of any sportsbook. Bet just $5 on any NBA game, and FanDuel will give you a free three-month subscription for NBA League Pass. This allows you to watch live NBA games, rewatch past games from the season, and gives access to a whole host of other content. Nothing makes betting on the NBA sweeter than being given the opportunity to watch it for free.
Best Pennsylvania sportsbooks for MLB
This is a bit of a tough one as the MLB season just ended, so there are no current promotions on. But based on the odds given during the World Series and the other promotions in the lead-up to the season finale, one of the best PA sportsbooks for MLB is BetMGM. Throughout the season BetMGM had some excellent MLB-specific promos and some of the most competitive odds available of all sports betting sites.
Best Pennsylvania sportsbooks for NHL
Once again FanDuel comes out on top, but this time when it comes to the best Pennsylvania NHL sportsbooks. Why? Well, when it comes to streaming sports many operators just show games from around the world, you don't get much from the major sports in the US. However, FanDuel doesn't just show hockey from the likes of Eastern Europe, it live streams NHL games too.
Complementing that, FanDuel also has a constant supply of NHL-specific promos for existing customers and free-to-play games with cash prizes. Not many can really compete with that level of coverage.
How to find the best betting sites in Pennsylvania
If you are looking for the best betting sites in Pennsylvania, then this guide should help identify some of the best around. We also have detailed expert reviews of each legal sportsbook in PA. They investigate a number of key areas and rate each of the sportsbooks to make it easier to identify which are the best ones.
In addition to that, we also have dedicated promotions pages for each of the PA sports betting sites we've reviewed. This helps you find all the latest promotions for them and the key details of how to claim them. All this is designed to make your life easier by having all the information in one easy-to-find place. You don't have to spend hours doing research because our experts have already done it for you.
Once you have identified the best sportsbook for meeting your needs, you can then click on the links on our site to head to your chosen sportsbook. Then, you can register for a new account if you don't already have one, which is incredibly simple to do. And we'll cover that further down the page with a helpful guide to assist you.
How Oddspedia sportsbook ratings work
The ratings our experts give out to sportsbooks in Pennsylvania are based on a number of areas. We score them on the offerings of sports and market/odds/lines available, plus what payment methods they use and how their customer service performs. We then decide on giving each sportsbook an overall ranking based on how it scored in each area.
These scores allow us to attribute ratings so we can compare which are the best sports betting sites in Pennsylvania, as we have done in this helpful guide. We have mentioned some of the key areas we look at already, but below we'll explain some of the other things that we consider when deciding if a sportsbook is good or bad.
What makes a good sportsbook?
What makes a good sportsbook is certainly subjective because what one person likes may not be what another bettor likes. That said, there are many common characteristics that a good sportsbook will share. Firstly, they will have the relevant license from the state regulator. This shows that they have met the required guidelines to operate legally in the state.
You also want a sportsbook that offers a lot of variety, as it won't restrict you as much. This goes for all areas - from the sports and markets you can bet on, to the payment methods used for depositing and withdrawing funds.
Another key reason is when it comes to their apps. Massachusetts betting apps should be available to download from respectable sources such as the App Store or Google Play Store.
Security is another important aspect because you have to use personal details to set up an account. Therefore it's important your sportsbook uses the latest SSL encryption software and takes other measures to protect your personal data.
Why should you avoid certain sportsbooks?
While there are many sportsbooks out there that are legit and operate legally, there are some you'd want to avoid. The main ones you want to avoid are any sports betting sites that do not have a license from the state regulator. This is because they do not clearly meet the required standards of offering a fair system and supporting responsible gambling.
Sites that operate illegally without a license are also more likely to have poor security and are less likely to pay out when you win as they aim to steal money. So before choosing a sportsbook, make sure they are the real deal and have the required licenses.
Even if a site has a license though, it doesn't automatically mean it is good. You need to check T&Cs to make sure promotions aren't misleading. You should also make sure there is plenty of choice for all areas of the site and that you aren't being taken advantage of.
How to create a betting account in Pennsylvania
Creating a betting account at any sportsbook in Pennsylvania is very easy. They all have their own designed sign-up forms and may do things a little differently but for the most part, they follow a similar premise. This quick guide below should apply to most of the best sportsbooks in PA when registering for a new account:
Click on one of our links to head to your chosen sportsbook.
Click the "Join Now" or "Sign Up" button.
Begin filling out your personal details and confirm your location.
Complete the registration and then head to your email to verify your account.
You will now be able to head back to your chosen sportsbook to log in.
All that is left to do is add a payment method for deposits, add funds, and you can start placing bets.
All you have to do now is decide which sportsbook in Pennsylvania is best for you, and head on over to sign up for a new account. However, remember to check out our promotions pages first to see what each one is offering new customers.
Is sports betting legal in Pennsylvania?
Pennsylvania sports betting has been legal since 2019. However, Pennsylvania did not always have a free and open gambling market. In October 2017, Pennsylvania legislators passed a series of laws intended to legalize sports betting and gambling among other reforms. In May 2018, the Supreme Court abolished the Professional and Amateur Sports Protection Act, which allowed for the introduction of fully legalized online sports betting in Pennsylvania. 
Throughout history, PA legislators have made several pushes to legalize various forms of gambling with the intention of boosting the economy and creating more jobs. In 1971, the PA state lottery was launched with Act 91 to help curb illegal gambling operations. The passing of this law created a domino effect, with legislators making several attempts to legalize casinos.
Sports betting in Pennsylvania: The legal situation
To trace the origins of the sports betting scene in Pennsylvania, we need to turn the clock back to 2017, when Pennsylvania officially legalized sports betting. Retail sports betting first opened in November 2018, and their online counterparts finally saw the light of day in May 2019.
Online sportsbooks in Pennsylvania must conform to a stipulation to operate legally: they can only run in partnership with land-based casinos in the state. As of 2022, there are more than 14 Pennsylvania sports betting sites and apps available to players residing in the state. Anyone aged 21 or over can place bets on sports.
Pennsylvania sports betting laws
Under the recently introduced laws, sports betting is legal at casinos and racetracks across the state of Pennsylvania. The sporting events that bettors can bet on include professional sports, college competitions, and international sporting events. However, it's important to remember that only adults who are aged 21 or over can place bets in the state, and it is still illegal to place bets on eSports.
Another important factor to note is that Pennsylvania has some of the highest taxes on sports betting in the country. 36% of all winnings on sports bets placed in the state is collected as tax. Despite the high taxation rate, Pennsylvania still has one of the fastest-growing online sports betting markets in the country. Operators who are applying for a sports betting license also need to pay a one-time licensing fee of $10 million. 
Pennsylvania, like some other states, has been preparing for the abolishment of the PASPA at the federal level, with legislators making an aggressive rush to legalize sports betting sites just one year after it was permitted at the federal level. 
Pennsylvania sports betting updates
As we mentioned earlier, sportsbooks in Pennsylvania are required to operate in partnership with land-based casinos to be considered fully legal entities. As of 2022, there are 14 land-based sportsbooks in Pennsylvania. The first retail sportsbook was launched in 2018, and Pennsylvania got its first legal online sportsbook in May 2019. Here's a quick rundown of the most recent updates to Pennsylvania sports betting laws: 
In 2017, bill HB 271 set the stage for the legalization of sports betting, pending the abolishing of PASPA at the federal level
In 2018, PASPA was abolished by the supreme court, and states are free to decide whether they want to authorize the operation of sportsbooks. The first retail sportsbooks opened in PA a few months later
Legal online sports betting was made available starting in May 2019, with SugarHouse being the first online sportsbook to launch
In 2020, the Pennsylvania sports betting platform saw nearly 90% of all sports bets being placed via mobile. The sports betting industry saw a small contraction due to COVID-19 restrictions but quickly regained its footing once restrictions were lifted
Best Pennsylvania betting sites FAQs