 FanDuel promo code December 2023: Bet $5 on any moneyline get $150 
by Oddspedia Experts
Last updated: 29 Nov 2023
USA players are accepted
Bet $5 on any ML, Get $150 in Bonus Bets IF YOUR TEAM WINS
T&Cs apply.
User must place a wager on any ML and the team must win in order to claim the $150 Bonus bets. No odds restrictions on the ML markets. Must be 21+ and present in the U.S. T&Cs apply.
...Read more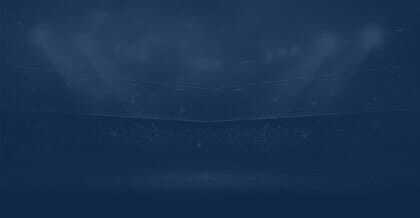 How to claim FanDuel Bonus
Click on the button below

This will redirect you to FanDuel's site and automatically copy the promo code for you.

Follow FanDuel's Signup process

If prompted, paste in the promo code. This may be done automatically for you, if you're not prompted.

Enjoy your Bonus

Provided you have met the terms of the bonus above
Claim bonus
FanDuel's welcome offer, where you Bet $5 on any moneyline and Get $150 in Bonus Bets if your bet wins, stands out in the industry. The best part is, there's no need for a FanDuel promo code to take advantage of this offer! Keep reading for a closer look at the top FanDuel promotions and how to maximize them.
FanDuel promo code: Important information
| | |
| --- | --- |
| FanDuel Sportsbook bonus | Bet $5 on any moneyline Get $150 if your team wins  |
| Minimum deposit | $10 |
| Minimum wager | $5 |
| Wagering requirements | 1x playthrough on bonus bets |
| Eligible bet types | All bet types |
| Eligible states | AZ, CO, CT, IL, IN, IA, KS, LA, MD, MI, NJ, NY, PA, OH, TN, VA, WV, WY |
| Last verified | December 4, 2023 |
| Expiry date | N/A |
FanDuel promo code December: Bet $5 on any moneyline get $150 in bet credits 
FanDuel presents an enticing welcome bonus for new users. To avail yourself of this offer, deposit $10 and place a $5 wager on any moneyline market. If your selected team wins, you'll receive $150 in bonus bets. There are no restrictions on the odds for your moneyline bet. Your bonus will be added to your account within 72 hours, and to withdraw any winnings, you must wager the full bonus amount. Importantly, no FanDuel promo code is required to access this welcome bonus.
I've personally utilized this FanDuel welcome bonus, and the process is straightforward—from claiming the bonus to placing the wager and receiving your bet credits.
How to claim FanDuel promo code
While acquiring your FanDuel promo is a straightforward process, understanding its nuances can be advantageous. I have personally taken advantage of the FanDuel sign-up bonus, and regardless of the specific offer provided by the sportsbook, the procedure was hassle-free. In this section, we will lead you through the essential steps to claim the offer.
Use any unique link here to access the FanDuel welcome page. Choose your state if you are asked
Enter your email address and create your username and password. Use your FanDuel promo code if prompted
Other required registration information includes your name, address, phone number, date of birth, and the last four digits of your Social Security number. Entering these will help FanDuel confirm your identity
Accept FanDuel Sportsbook's terms and conditions. Check your email for account confirmation and double-check any extra account verification steps
Place a minimum $5 wager on a moneyline market after depositing at least $10, and if your bet wins, you'll receive $150 in bet credits
Ready to claim your FanDuel bonus?
Upon discovering the Bet $5 on any moneyline market Get $150 in bonus bets if your team wins at FanDuel, I quickly realized its value and decided to take advantage of it. The process of claiming the offer is straightforward, but I recommend gathering more information to ensure you can access it promptly and make the most of this opportunity.
✅ Confirm your location - Are you in a legal state?
✅ Verify your identity - Do you have a valid ID ready?
✅ Deposit a minimum $10 - Do you have details for your chosen deposit method?
FanDuel promo code for new customers
In order to maximize the benefits of the FanDuel sign-up bonus, the first step entails establishing a fresh user account on the sportsbook platform. A enticing welcome offer awaits your engagement wherever FanDuel is accessible. Nonetheless, please take note that if you have previously registered with the sportsbook, you will not be eligible for the FanDuel new user promo.
FanDuel's Bet $5 on any moneyline market Get $150 in Bonus Bets if your team wins offer is incredible. This means all you need to do is bet $5 in order to receive $150 worth of bet credits if your wager wins. The best part about this is that there are no odds restrictions.
Typically, bonus bets are credited to your account within 72 hours of settling your initial wager, sometimes even sooner. Bonus credits are valid for a period of 14 days from the time they are added to your account.
Regarding bonus bets, only the winnings are considered, not the entire amount wagered. Furthermore, it is essential to use the bonus bets for placing wagers at least once, as instant withdrawal is not allowed. Once the 1x playthrough requirements have been met, any winnings generated from the bonus bets can be withdrawn.
This article is regularly updated with the most up-to-date information regarding the FanDuel sign-up bonus, so be sure to check back here!
Bet and Get welcome offer at FanDuel
New customers are eligible for the Bet and Get welcome offer. To access this FanDuel promo code, deposit a minimum of $10, wager a minimum of $5 on any moneyline market, and receive $150 worth of bet credits if your wager wins.
Make sure to check what type of welcome offer is available to you depending on the state in which you live. Both offers are incredibly easy to claim and are worth taking advantage of today.
FanDuel promo code terms and conditions
Are you happy with FanDuel bonus offer?
Share your experience and help the community.
FanDuel promo code for existing customers
There are numerous FanDuel promotions, including the FanDuel sign-up bonus new users are currently treated to. Many promos are accessible through your FanDuel account, and there is no requirement for a FanDuel promo code for existing customers to claim them. To find FanDuel promotions for existing customers, make sure to scroll through your promotions tab to find one that's right for you. Below, I've outlined the various FanDuel promos available for existing customers, which encompass a range of popular bonus types like odds boosts, referral programs, parlay insurance, and more.
Parlay insurance at FanDuel
FanDuel is well-known for regularly providing parlay insurance opportunities for its current customers. The sportsbook will offer insurance for specific parlay wagers thanks to these ongoing promotions. What this means is that, if one leg of your five-leg parlay loses, FanDuel will return up to $25 worth of bet credits to you. A FanDuel promo code for existing users is unnecessary to claim these offers; simply opt-in through your account. To ensure you take advantage of these opportunities, periodically check the FanDuel promo lists.
FanDuel Refer-a-Friend bonus
To take advantage of this promotion, there is no need for a FanDuel promo code for existing customers. The alternative is that FanDuel will give you a special referral link to share with your contacts. Each new customer who registers through your link and meets FanDuel's minimal wagering requirements will earn you $75 in bonus bets. At times, FanDuel will put a promotion on, allowing you to receive $100 in bet credits instead of the $75 for each friend you refer to the sportsbook. I've personally taken advantage of this offer, as you can refer up to five friends for a potential total of $500 in bet credits! Make sure to check your promotions tab for the latest offers.
FanDuel odds boosts
FanDuel will offer existing customers daily odds boosts depending on seasonality. Whether you're a fan of the NHL, MLB, NBA, or NFL - there will be something on offer for you. Odds boosts will typically be found on your home screen, boosting the odds of a specific bet for increased profit. There won't be a FanDuel promo code for you to claim this, either!
FanDuel Casino bonus code
The FanDuel Casino offering complements FanDuel in several ways. Where applicable, you can receive a casino welcome bonus and the FanDuel bonus code offer. By joining the casino in select states, you can receive a $1,000 Play-It-Again bonus. In some states, the Casino offering will give you $25 in credits just for joining! Be sure to read all of the terms and conditions before playing, of course.
FanDuel Fantasy promo code
FanDuel is known for its daily fantasy sports (DFS) offering, which is one of the top two available along with DraftKings. In fact, its DFS product predates the sportsbook and casino sites. You can also receive welcome incentives for DFS in active states, such as a "Deposit $20, Get $40" FanDuel bonus code offer and other rotating deals.
FanDuel promotions by state
| | | |
| --- | --- | --- |
| State | Offer | Bonus Code |
| Arizona | Bet $5 on moneyline Get $150 in Bonus Bets if wager wins | N/A |
| Colorado | Bet $5 on moneyline Get $150 in Bonus Bets if wager wins | N/A |
| Connecticut | Bet $5 on moneyline Get $150 in Bonus Bets if wager wins | N/A |
| Illinois | Bet $5 on moneyline Get $150 in Bonus Bets if wager wins  | N/A |
| Indiana | Bet $5 on moneyline Get $150 in Bonus Bets if wager wins  | N/A |
| Iowa | Bet $5 on moneyline Get $150 in Bonus Bets if wager wins  | N/A |
| Kansas | Bet $5 on moneyline Get $150 in Bonus Bets if wager wins  | N/A |
| Louisiana | Bet $5 on moneyline Get $150 in Bonus Bets if wager wins  | N/A |
| Maryland | Bet $5 on moneyline Get $150 in Bonus Bets if wager wins  | N/A |
| Massachusetts | Bet $5 on moneyline Get $150 in Bonus Bets if wager wins  | N/A |
| Michigan | Bet $5 on moneyline Get $150 in Bonus Bets if wager wins  | N/A |
| New Hampshire | Bet $5 on moneyline Get $150 in Bonus Bets if wager wins  | N/A |
| New Jersey | Bet $5 on moneyline Get $150 in Bonus Bets if wager wins  | N/A |
| New York | Bet $5 on moneyline Get $150 in Bonus Bets if wager wins  | N/A |
| Ohio | Bet $5 on moneyline Get $150 in Bonus Bets if wager wins  | N/A |
| Pennsylvania | Bet $5 on moneyline Get $150 in Bonus Bets if wager wins  | N/A |
| Tennessee | Bet $5 on moneyline Get $150 in Bonus Bets if wager wins  | N/A |
| Virginia | Bet $5 on moneyline Get $150 in Bonus Bets if wager wins  | N/A |
| West Virginia | Bet $5 on moneyline Get $150 in Bonus Bets if wager wins  | N/A |
| Wyoming | Bet $5 on moneyline Get $150 in Bonus Bets if wager wins  | N/A |
FanDuel promotions this week
Parlay insurance
This week, FanDuel has parlay insurance, meaning existing customers need to opt in to the promotion and place a five-leg parlay on any event or market. Same-game parlays and odds boosts are not eligible for this promo. Each leg must also have a minimum of -200 odds. If one leg of your parlay loses, you will get a refund in bet credits, up to a max of $25 per day the promotion is running. The bet credit will be transferred to your account within 72 hours of bet settlement and must be used within seven days of receipt.
Odds boosts
FanDuel provides daily odds boosts to its existing customers, and the availability of these boosts may vary depending on the sports season. Whether you enjoy NHL, MLB, NBA, or NFL games, you'll find enticing odds boosts that can enhance the potential profit of specific bets. Boosts this week include three-leg MLB parlays that boost your bet from +115 to +145.
FanDuel promos vs. Caesars, DraftKings, and BetMGM
Since the market offers a wide variety of introductory bonuses for sportsbooks, let's compare some of FanDuel's top competitors. We will also take a brief look at FanDuel promotions for existing customers and how they compare.
Caesars Sportsbook: For new sign-ups, Caesars Sportsbook has a promotion that is very different from the FanDuel welcome promo. If your first bet at Caesars loses, you can get up to $1,000 in bonus bets with a 1x playthrough requirement using bonus code ODBONUS1000. This is called Caesars' first bet insurance. Also, you get some points added to your status in the Caesars Sportsbook rewards program. The two sportsbooks provide similar ongoing promotions in terms of parlay insurance, and offer bet credits depending on seasonality.
FanDuel vs DraftKings: DraftKings offers a welcome bonus incredibly similar to that of FanDuel Sportsbook. However, DraftKings offers a Bet $5 Get $200 in bet credits, the same as FanDuel's sign-up bonus. As of now, it is evident DraftKings has the more lucrative welcome offer, but both of these bonuses are subject to change. Make sure to keep an eye on this page to find the most up-to-date information. DraftKings Sportsbook is the best there is when it comes to ongoing promotions and bonuses for rewards program members.
FanDuel vs BetMGM: Similar to Caesars, BetMGM will give you up to $1,500 in bonus bets when using bonus code ODDSBONUS when signing up. This is BetMGM's version of first bet insurance, as you have to lose your first bet in order to receive the bet credits. A minimal 1x playthrough is necessary. Ongoing incentives - odds boosts, parlay insurance, etc - are similar in nature to FanDuel sportsbook.
Pros and cons of FanDuel promo
Pros:
Bonus is sizable when compared to initial wager
Ongoing rewards at FanDuel are frequent and generous
You can claim additional bonuses for casino and DFS at FanDuel
Cons:
It takes 72 hours to receive your bonus
Must win initial bet
You only have 14 days to use the bonus funds
We'd like to see more of certain types of ongoing promotions
FanDuel Sportsbook news
One interesting update to keep track of involves FanDuel sportsbook and the progress of online sports betting in Kentucky. According to Jonathan Rabinowitz, Chairman of the Kentucky Horse Racing Commission, legal sports betting in Kentucky may become operational on September 7. Initially, brick-and-mortar sportsbooks are expected to launch around this date, with online sports betting potentially following suit on September 28.
While there are limited details available, it's possible that FanDuel Sportsbook could go live in Kentucky around these dates if they obtain the necessary license. This FanDuel review indicates it would be an excellent choice for bettors in the Bluegrass State, particularly if a FanDuel Kentucky promo code is available upon launch.
As for FanDuel news, In July, FanDuel made an important announcement regarding their team, appointing Alison Kutler as Vice President of Sustainability & Responsible Gaming. This move demonstrates FanDuel's commitment to prioritizing customer protection and sustainability. As Vice President, Kutler will oversee the responsible gaming (RG) and sustainability strategy, ensuring the company's dedication to providing a top-notch customer protection framework. Her responsibilities will include leading the RG organization, which covers areas such as responsible gaming policy and regulatory affairs, training and product development, operational aspects, and advocacy teams for various functions like Sportsbook, Casino, Racing, Daily Fantasy, and Retail. Additionally, Kutler will play a key role in driving FanDuel's sustainability initiatives, aligning with Flutter's Positive Impact Plan, the parent company of FanDuel.
Sports to bet on at FanDuel
Once you've obtained your FanDuel Sportsbook bonus code offer, all of the sporting events you desire to wager on are accessible. FanDuel offers a respectable selection of sports, with a focus on the NFL, NBA, MLB, and NHL, which are the most popular options in North America (all of which you can make your first bet on to receive your FanDuel Sportsbook bonus). Also, there are possibilities for more than 20 sports, including specialized and niche markets to delight bettors of all experiences.
Bet types at FanDuel
Among the bet types available at FanDuel are moneylines, point spreads, totals (over/under), multi-leg bets, props (both player and team), and futures. You can place your FanDuel bonus on any of these types, aside from futures, as long as your wager meets the minimum requirements.
FanDuel Sportsbook app
FanDuel Sportsbook is a great app for people who prefer to wager while they are on the go. The app compares favorably to the desktop and mobile browser experiences on FanDuel. The flexibility to wager and use all sportsbook services from wherever you are is huge in today's game, along with an easy sign-in process and strong geolocation capabilities.
The app itself is extremely user-friendly and has one of the best interfaces in the industry. Seamlessly transition between markets, place your bet on the easy-to-use bet slip, and ultimately enjoy a simple process from deposits to withdrawals.
FanDuel is available for both Android and iOS devices. To install it on your mobile device, visit your phone's app store and simply search for "FanDuel." You should be up and running within minutes.
Where is FanDuel Sportsbook legal?
FanDuel Sportsbook is legal and available in Arizona, Colorado Connecticut, Illinois, Indiana, Iowa, Kansas, Louisiana, Maryland, Massachusetts, Michigan, New Jersey, New York, Ohio, Pennsylvania, Tennessee, Virginia, West Virginia, and Wyoming. As FanDuel is active in the majority of legal sports betting states, we anticipate expansion into most states that eventually legalize sports betting.
FanDuel deposits and withdrawals
Some of the more popular deposit and withdrawal methods offered by FanDuel include debit and credit cards, online banking, and PayPal. Every deposit has a minimum of $10 and they nearly always happen instantly. Withdrawals are typically processed within 24 hours or 3-5 business days depending on the payment method you use. I've found that my withdrawals usually hit my bank account within 24 hours, so that shouldn't be a problem! All banking choices at FanDuel are easily accessed via the app or website. If you'd like to read further into the banking methods at FanDuel, take a look at our payment page for FanDuel.
FanDuel customer service
FanDuel offers a variety of channels for 24/7 customer support. Also, we've found that support staff members are promptly accessible, friendly, knowledgeable, and efficient at handling any issues. FanDuel customer service can be reached 24/7 via live chat, which is the quickest option to get a response. You can also reach out to them via FanDuel's Twitter page.
You will speak with a genuine person with experience via the phone center during business hours. You can utilize the automated system to request a callback even if you phone after business hours; you'll often get one within 24 to 48 hours. There are also solutions to many frequently asked questions in the extensive FAQ section at FanDuel. Whatever the issue may be, expect a prompt response and a quick resolution depending on the time you reach out to the sportsbook. Like many top sportsbooks in the industry, you will get a quicker answer during off hours when compared to times when there are a variety of sports on.
Summary of FanDuel offers and promotions
With that, we have covered all the essential details about the FanDuel bonus code and the range of promotions offered to both new and existing customers. Now, you should be well-equipped to claim the FanDuel welcome bonus. If you're interested in exploring additional betting options, consider checking out reviews for other leading sportsbooks in the United States. This will give you a broader understanding of the various betting choices available to you.
FanDuel promo code FAQs
Did not find the answer to your question?
Sign up for the all new Oddspedia newsletter and the latest betting offers in your state
By submitting your email, you give us consent to contact you for marketing purposes: