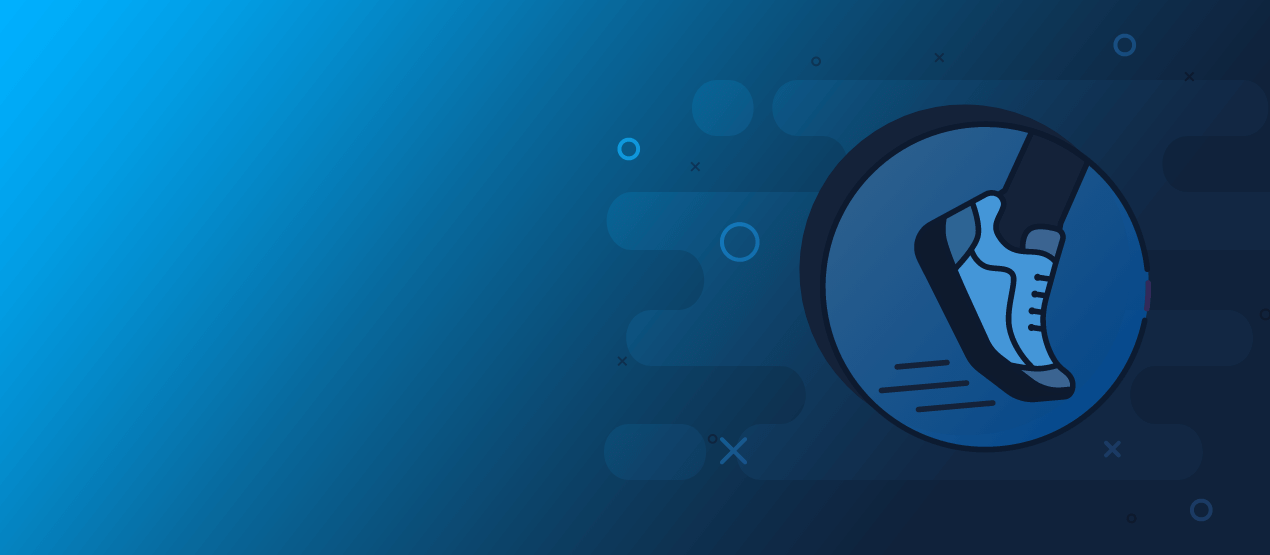 09 Jan 2023
Athlete Influencers are Turning People into Bigger Sports Fans
In the age of social media, the job of athletes isn't just on the court, but off the court. Sports give athletes a growing platform to entertain their fans online and attract new fans. The spotlight is also providing lucrative advertising and sponsorship deals for professional and now college athletes as more states pass name, image, and likeness laws. Now college athletes are able to monetize on their image and likeness. Our new survey of more than 1,000 social media users discovers the impact athlete influencers are having on everyday Americans. We also combed through the social media data of more than 150 college athletes to determine the most influential up-and-coming athletes.

Most Popular Athlete Influencers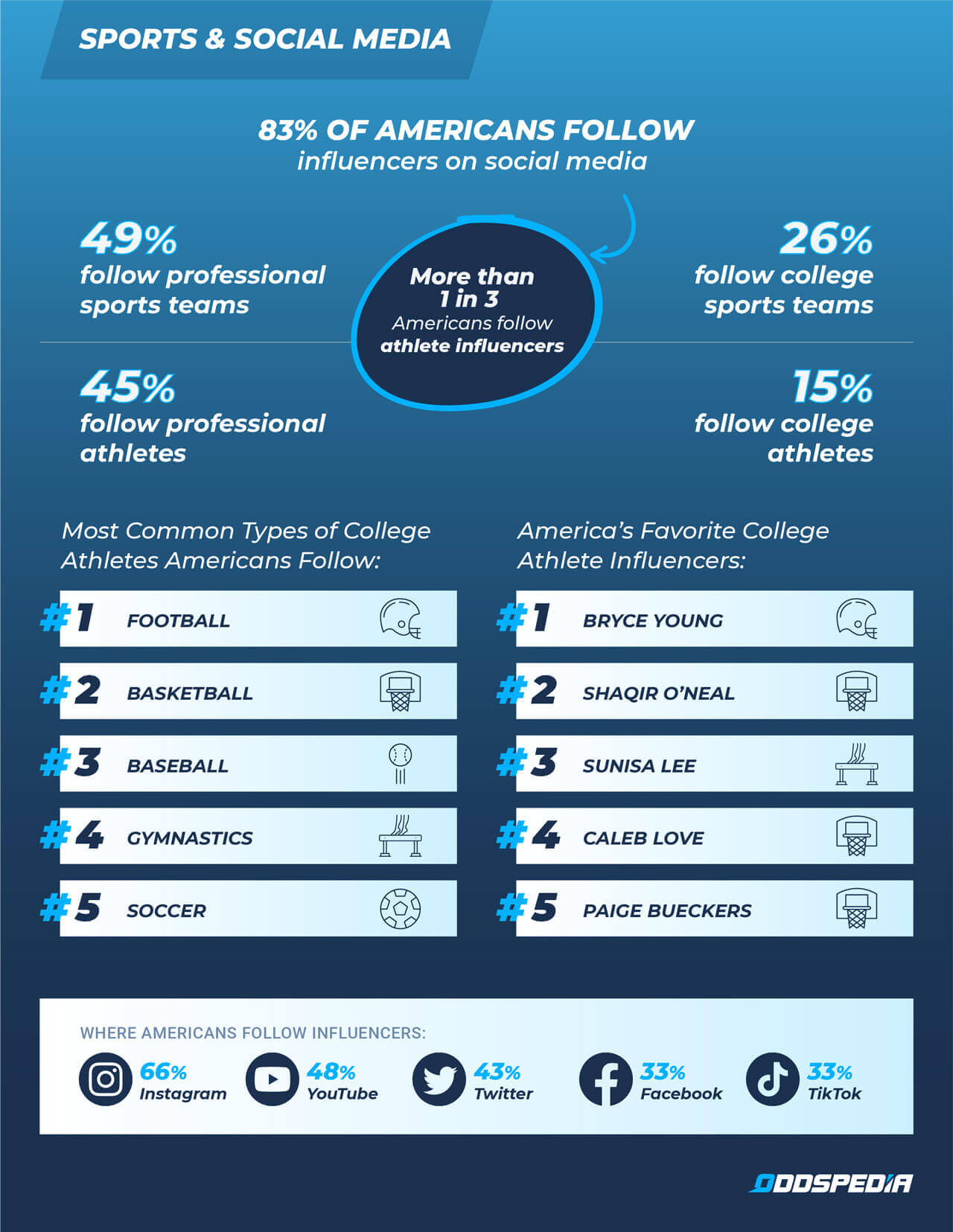 More than 4 in 5 (83%) Americans follow influencers on social media, and 34% specifically follow athlete influencers. The social media platform people use the most to follow influencers is Instagram (66%) followed by YouTube (48%), Twitter (43%), TikTok (33%), and Facebook (33%).
Nearly half of Americans follow professional sports teams or professional athletes. About 1 in 4 (26%) follow college teams, and nearly 1 in 6 (15%) follow college athletes.
When it comes to pro sports, the most popular leagues Americans follow are the NFL, NBA, and MLB. Similarly, the most common types of college athletes people follow are College Football players followed by NCAA DI Basketball, baseball, gymnastics, and soccer athletes.
When asked who some of their favorite college athlete influencers are, Americans chose football player Bryce Young, basketball player (and Shaquille O'Neal's son!) Shaqir O'Neal, Olympic gold medalist and gymnast Sunisa "Suni" Lee, basketball player Caleb Love, and basketball player Paige Bueckers.
Combined, the athletes have more than 6.4 million followers on Instagram, TikTok, and Twitter! More than 3.4 million of those belong to Suni Lee.
Most Influential College Athletes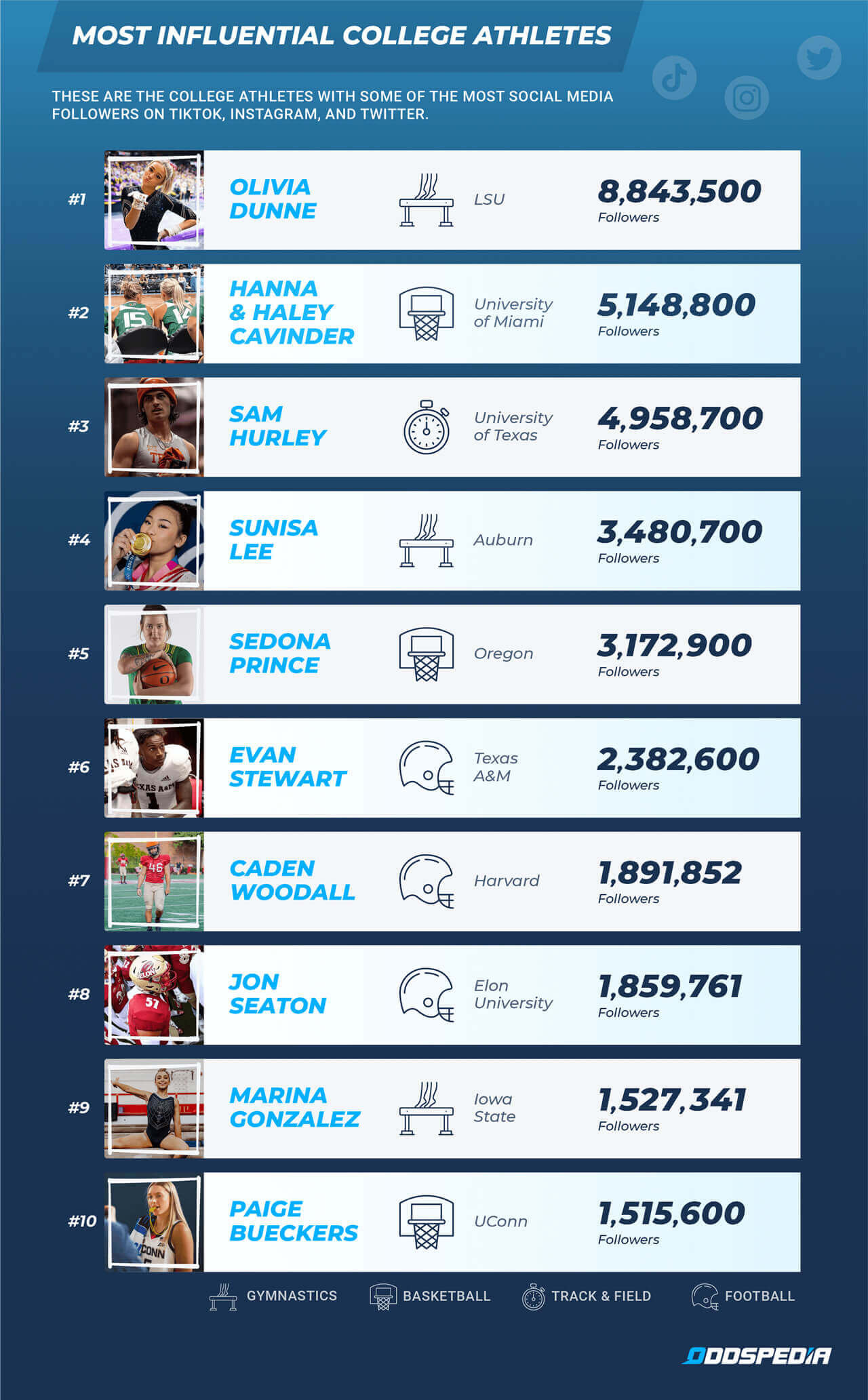 Some college athletes have even more followers on social media sites pro athletes! One of the most influential college athletes is LSU gymnast Olivia Dunne. Dunne has more than 8.8 million followers on TikTok, Instagram, and Twitter. It's estimated she's made more than $1 million (maybe even $2 million!) in ads and endorsements, although Dunne has not publicly reported her earnings.
Other influential athletes are the Cavinder twins who play basketball at the University of Miami. Together, Hanna and Haley Cavinder have more than 5.1 million social media followers on TikTok Instagram, and Twitter. The University of Texas track and field star Sam Hurley has more than 4.9 million followers and basketball Oregon basketball player Sedona Prince has 3.1 million.
Cashing in on College Athletes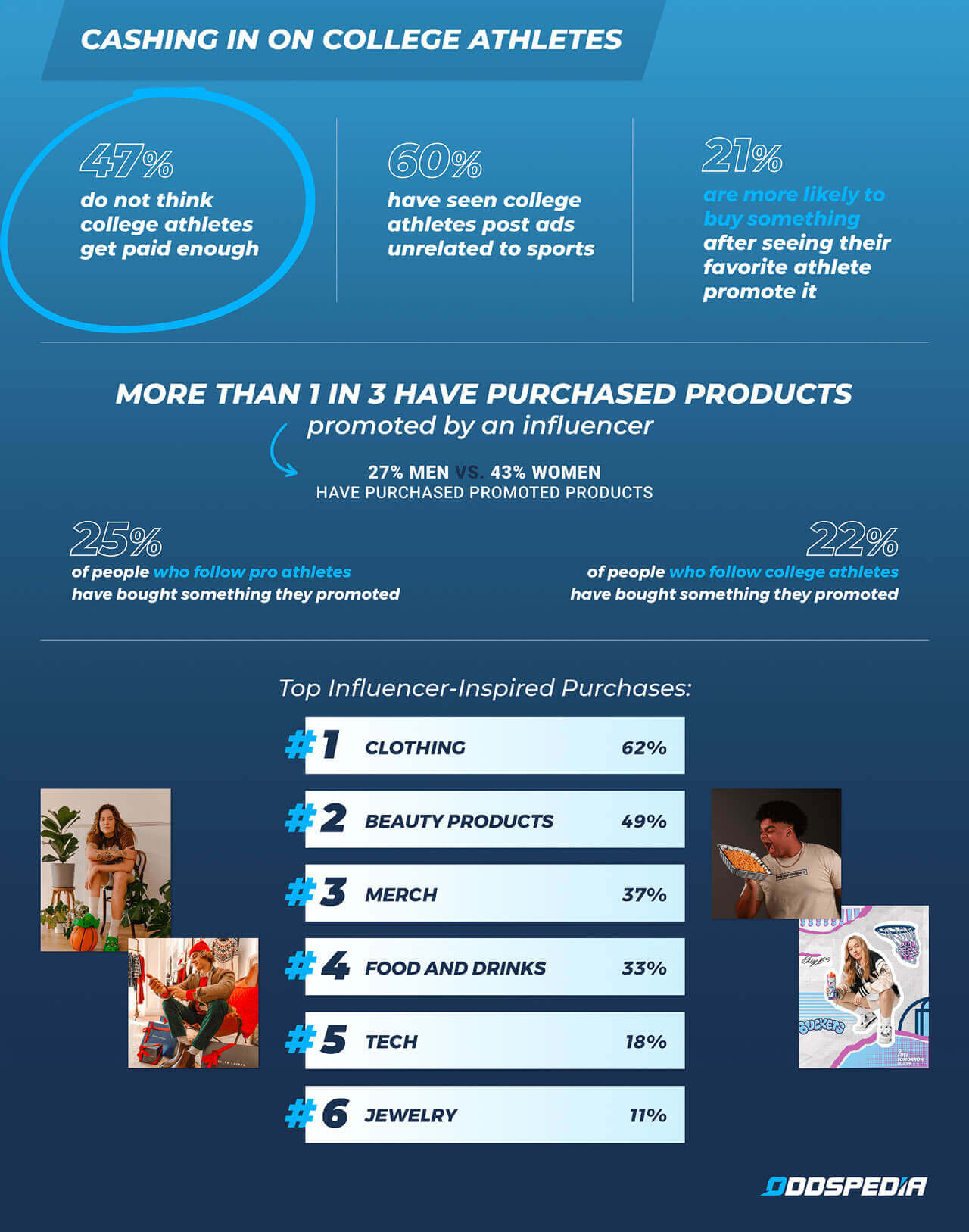 After groundbreaking legal changes in recent years, college athletes can now profit off their own name, image, and likeness. 86% of Americans think it's good that college athletes can now do that. Many athletes agree and are taking advantage of it!
More than 1 in 3 (36%) Americans have seen college athletes post advertisements unrelated to sports. However, 30% are annoyed by college athletes posting ads or sponsorships on social media.
More than 1 in 3 (35%) have purchased products promoted by an influencer. More women (43%) than men (27%) have bought promoted products. When it comes to athletes, 25% of people who follow pro athletes have bought something being promoted, and 22% of people who follow college athletes have done the same.
The most popular influencer-inspired purchases are clothing, beauty products, merch, food and drinks, tech, and jewelry. Nearly 1 in 3 (29%) trust their favorite athlete's opinion when they promote a product or service, and 21% said they're more likely to buy something after seeing their favorite athlete promote it.
Social media is changing the game when it comes to athletes and sports, especially with new name, image, and likeness laws for college athletes. Athletes are getting an entirely new platform to promote not only the sport they love but also themselves. It's changing the way they can impact others, even if they stop playing professionally.
Methodology
In December 2022, we surveyed 1,054 people who use social media sites such as Instagram, Twitter, and TikTok. People ranged in age from 18 to 77 with an average age of 37. 49% were male, 47% female, 2% non-binary/non-comforting, 1% transgender, and 1% preferred not to respond.
We also examined the TikTok, Twitter, and Instagram followings of 162 current NCAA athletes to determine the athletes with some of the most social media followers.